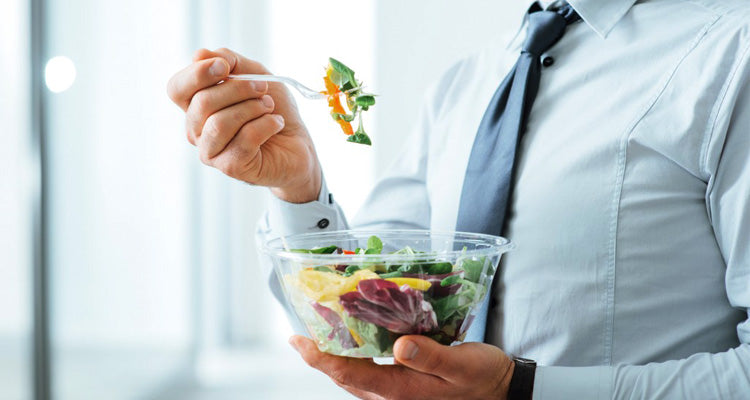 7 Strategies for Eating Healthy While Traveling
It can often be challenging enough just trying to maintain a healthy lifestyle on a daily basis. Throw traveling into the mix and you might find that it becomes an even more difficult task. While traveling for business certainly has it's perks, situations such as hours at the airport, indulgent client dinners and the temptation of room service can quickly derail your healthy habits if not careful. It's true that in different and new surroundings you'll likely find a plethora of enticements and an often-limited control over food choices. The good news is that eating healthy while traveling is easier than you think. With careful thinking and a little bit of preparation, the task of maintaining your diet can be made very simple!
Here are a few of our favorite tips for keeping your nutrition habits in check while on the go.
Drink lots of water
Drinking enough water is an important aspect of any healthy diet. It's easy to get dehydrated while traveling, especially if flying, so consuming plenty of water is key. Avoid sugary, caffeinated drinks (even though they may seem to be the right idea at times) as they will only dehydrate you further and give you a false feeling of energy, resulting in a crash later on in the day. It's also important to note that one alcoholic drink in the air is equivalent to three on the ground, so as tempting as it may be to spoil yourself with those little single serves of booze, it's best to stick with water.
BYOF (Bring your own food)
If you know that you'll be spending a lot of time at the airport or in a car, try to prepare and pack a full meal. Before heading out the door also throw together some items like fresh fruit, nuts, granola and other easily portable snacks- they will be well worth the investment. Not only will this give you more control over what you'll be putting into your body, but having these with you at all times will save you the panic of having to find something to eat last minute, especially when you may not have many options. These healthy snacks can save you loads of money from resorting to overpriced airport kiosks or other pit stops along the trip as well.
A healthy strategy while on the road is to seek out a combination of protein and fresh fruits and vegetables, as it will help you stay full for longer and give you lasting energy.
Load up on protein and produce
As great as it would be to always BYOF, there are times when it's just not convenient or possible to do so. A healthy strategy while on the road is to seek out a hearty combination of protein and fresh fruits and vegetables, as it will help you to stay full for longer and give you lasting energy. If you're not going to be in a position to wash your produce, stick with fruits that you can peel such as oranges and bananas. We suggest checking out our starter kit of
Epic Protein Blends
that can easily be mixed with water, nut milks or smoothies and are a perfect addition to any travel bag for an easy, on-the-go protein fix!
Look for lodging with a kitchen
With a kitchen handy at all times you can create a home away from home. This is especially useful for travelers with food restrictions such as vegetarians, vegans and those with allergies. These days, companies like Airbnb and VRBO make this easily attainable, allowing you to head to a local market and cook nutritious meals for yourself. If it's not possible to find lodging with a kitchen, still try to maintain a normal eating schedule—breakfast, lunch, and dinner, with a few light snacks in between. This will help you to resist the urge to eat every time food is made available to you.
Plan eating out ahead
If your timetable allows, take a moment to sit down and search local restaurants. After all, trying new cuisine is one of the many pleasures of visiting to new places, and it's not impossible to maintain a healthy diet even while eating out a lot. Check out menus and see what works for you. This can prevent unneeded frustration while on your trip and can also allow you better peace of mind to enjoy yourself freely.
Try to personalize your meals when eating out
If you're on a strict diet and/or have diet restrictions, try to choose restaurants that have more of a "build your own" type of menu that allows you to easily pick and choose ingredients. Also while eating out don't be afraid to speak up. Feel free to ask for substitutions of fruit or veggies in place of greasy or carb-heavy sides, as most restaurants are very accommodating.
Avoid getting hangry
The recently coined term of "hanger" is a combination of hunger and anger that results from waiting too long to eat. Hanger often pushes people to settle for foods they typically wouldn't go for, as it's often easier to reach for the quick and convenient options, which are typically also less healthy. Avoid hanger by eating and snacking on nutrient-dense foods regularly. Again, nuts, fresh produce and protein shakes are all great options to have on hand or grab as you go. These
Vegan Zuchinni Muffins
can easily be made ahead and transported for a breakfast or mid-afternoon snack packed with potent omega fatty acids, fiber and more!
Visit our collection of delicious, on-the-go snacks and more to help you eat healthy while traveling!
If you're traveling, a little bit of indulgence is normal and often expected. However this doesn't mean you have to completely throw your typical routine or health goals out the door. Eating healthy while traveling has a lot to do with your attitude and choices. If you really want to stay healthy, choose not to over-indulge and simply eat smart(!). Also remember that traveling doesn't mean that your active lifestyle has to come to a halt either. This is especially true if you do plan to indulge a bit on your trip. Take advantage of your new surroundings and take a walk each morning or use the hotel health club on site! With that being said, safe (and healthy) travels!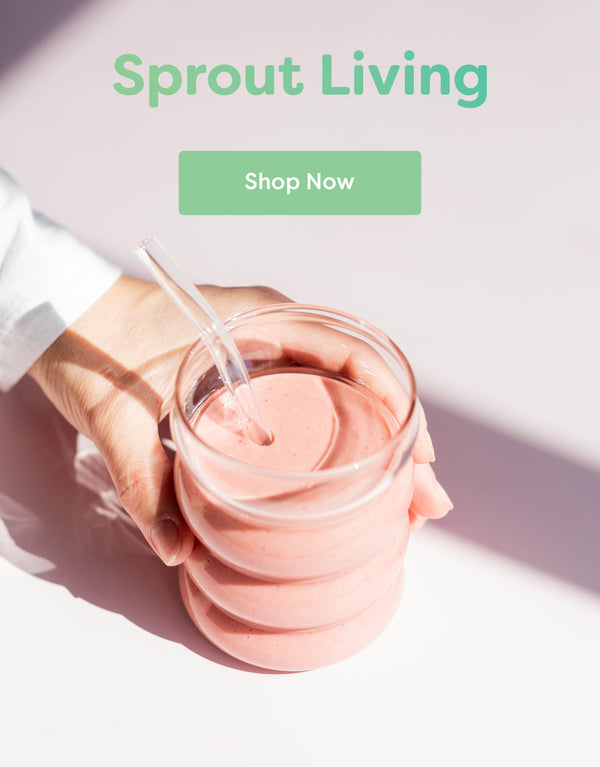 Recent Posts
Healthy Vegan Recipes