2020 Health + Wellness Holiday Gift Guide
2020… right? It's probably safe to say that we could all use a little bit (or a lot) of extra self-care. So, with holiday shopping in full swing, we thought we'd put together a gift guide full of products that aim to provide just that. These are a few of our favorite wellness-focused brands that we personally love and support. From algae face masks and handmade candles to mushroom jerky and superfood granolas, they're all products that you can (quite literally) feel good about gifting (or keeping for yourself).
FOOD/BEVERAGE:
Malk Organics
:
Nut milks that are lactose free, dairy free, gluten free and contain no binders or fillers. They're all made with six ingredients or less and there's more than one cup of sprouted organic nuts in every bottle!
Joi
:
Shelf-stable plant milk concentrates (available in almond and cashew) that are made up of just one ingredient. Super versatile and customizable, you can use them to make milks, coffees, smoothies, sauces, soups and more!
Big Easy Bucha
:
Plant-powered, small-batch health elixirs including kombucha, tepache (we didn't know what it was either) and superfood packed juice shots. Fizzy, refreshing and functional!
Kween & Co.
:
Spreadable granola butters in four delicious flavors (and often some special seasonal ones as well). They're free of the top 14 allergens (including nuts) and are oaterly delectable!
Joolies
:
Fresh, organic handpicked medjool dates that come in sustainable (and super cute and convenient) packaging. They offer whole dates, pitted dates and a variety of dreamy date syrups!
Pan's Mushroom Jerky
:
Plant-based jerky made from shiitake mushrooms. It has a delicious umami taste and satisfying texture that's indescribable. Try a bag of the Zesty Thai – you won't regret it!
Barnana
:
Tasty plantain chips, grain free tortilla chips and other healthy snacks. They're all organic, non-gmo and taste out of this world good. The Barnana bites are irresistibly chewy and are reminiscent of real homemade banana bread!
RawMio
:
Dessert spreads, chocolate barks, chocolate-covered sprouted nuts and fruits, chocolate truffle cakes and more. It's a fusion of antioxidant-rich superfoods and raw chocolate decadence you don't want to miss!
Purely Elizabeth
:
Nutrient-rich granolas, bars, oatmeal and muffin and pancake mixes that are all made with good-for-you ingredients. They recently even introduced a line of sugar body scrubs!
Sprout Living
: (
A little bit of shameless self-promo!) Organic, plant-based superfood protein powders and meal replacements without the use of "natural" flavoring, gums or other weird additives. Try the new Epic Pro Collagen to protect skin from the inside out!
BEAUTY/FITNESS/HOME:
The Seaweed Bath Co.
:
Ocean-inspired personal care products made with organic bladderwrack seaweed. Think facial cleansers, shampoos, bath bombs and more!
Apotheke Co.
:
Luxury home and body fragrances inspired by life's simple pleasures. They're currently offering a variety of "gift sets" at every price point, including a special edition hand sanitizer collection!
Reel
:
Tree-free, plastic-free 100% bamboo toilet paper that's conveniently delivered straight to your door via a subscription-based model. Every roll sold also helps to provide access to clean toilets for those in need!
Cocokind
:
Natural and organic skincare that's cruelty-free and superfood based. Just how we like it! Try the best-selling mymatcha all-over moisture stick – you won't regret it!
The DB Method
:
The ultimate booty-sculpting squat machine that provides an effective, low-impact and intense workout. It can also be used for upper body and core exercises (check out their on-demand videos). It's not only affordable, but super compact and sleek!
HigherDose
:
Infrared sauna blankets for at-home use (and wayyyy cheaper than your local studio). They're a great way to detoxify your body, burn calories, boost mood and improve circulation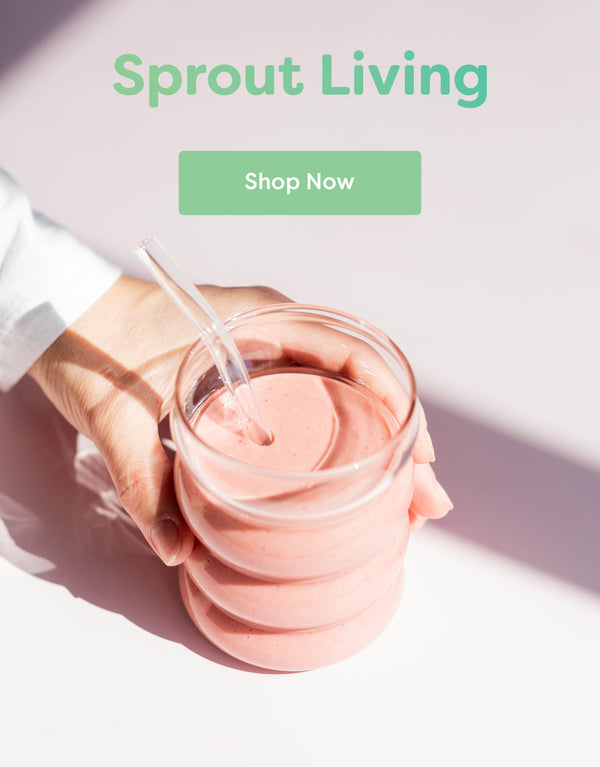 Recent Posts
Healthy Vegan Recipes