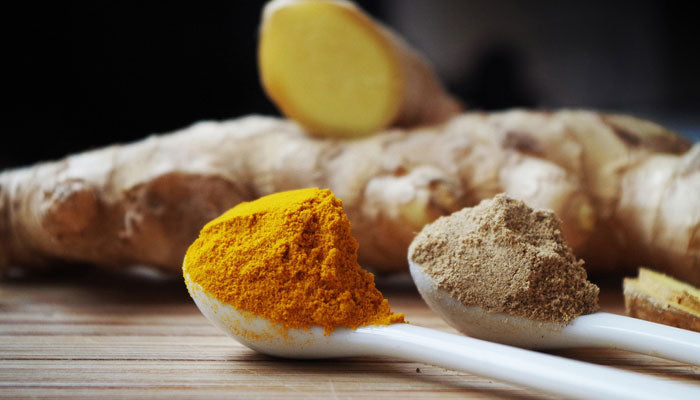 Ginger is one of the oldest, most widely used culinary spices in the world, and is also considered to be one of the healthiest. Among its many known health benefits, some of the most popular include its ability to help reduce muscle pain and soreness, improve brain function, strengthen immunity, aid with digestion and improve the body's overall absorption of nutrients. This is all because this fiery little herb is packed with natural antioxidants and an array of vitamins and minerals.
So, yeah. It's pretty easy to root for this root.
Ginger has an extremely robust, spicy flavor, which can make consuming it a bit tricky. While it may be too strong for you to ingest just on its own, it mixes incredibly well into a variety of recipes, including everything from beverages to baked goods. With many people praising its
wonders
, it's worth incorporating into your daily diet.
Here are just a few ways to do so:
Juice it Add a fresh slice of fresh ginger to homemade juices for an extra kick of flavor. Feeling brave? Juice it on it's own or mix it with fresh turmeric for a pungent yet powerfully detoxing shot that's sure to wake you up.
Add it to smoothies
A little bit of grated fresh ginger root will take any fruit or veggie smoothie from bland and boring to bold. Or add a scoop of our
Epic Protein Vanilla Lucuma
, which contains ginger among a plethora of other superfoods.
Add it to dressings and sauces Fresh ginger is a great addition to dressings, marinades, curries, dips and more. Even a quick, simple mix of ginger, olive oil, soy sauce and garlic makes for a wonderfully delicious grain topping.
Pickle it Pickled ginger is a sweet and sliced variation of the root that has been marinated in vinegar and sugar. Serve it with or add it to sushi, salads and more.
Bake with it
Ground or crystalized ginger is a popular staple, particularly in holiday baking, to add zest and soul-warming flavor to cookies, bars, breads and more. For inspiration, check out these
Spicy Ginger Chocolate Chip Cookies
.
Make it into a tea Ginger tea is super simple to make and quite delicious to sip on at any hour of the day. Just add finely chopped fresh ginger to boiled water and let it steep for 2-3 minutes before straining. This is a great way to settle an uneasy stomach.
Make it into lemonade When life gives you lemons turn up the heat and make ginger lemonade. Simply combine freshly grated ginger, lemon juice, honey, agave or maple syrup (for sweetness) and water.
Make it into a soup
Fresh ginger, grated or pureed, brings a wonderful kick of flavor to hot and creamy soups. For inspiration, check out this
Coconut Curry Soup
from Elise Museles of Kale and Chocolate.
Candy it Homemade candied ginger will always be tastier and healthier than any kind that you can buy in store, and is perfect for an on-the-go or office desk snack.
Sprinkle it… on anything Sprinkle ground ginger over vegetables before roasting, atop your next stir-fry or use it to dust applesauce and finished desserts. Trust us, you won't regret it.
How to store ginger: Ginger is very easy to find in most places and, as you can see, extremely versatile. Fresh ginger root should be available year round and if left unpeeled can be stored in the refrigerator for up to three weeks or in the freezer for up to six months. If choosing dry ginger, keep it in a tightly sealed container in a dark, dry place. It's important to note that whenever possible, choose fresh ginger over other forms since it is superior in both flavor and nutrients.
As you can see, ginger is full of diversity and can skillfully add a zesty accent to any dish or drink. And with the bounty of health benefits it offers, as listed above, you'd be insane to pass it up in the grocery store. What's your favorite way to consume ginger root? Please share with us!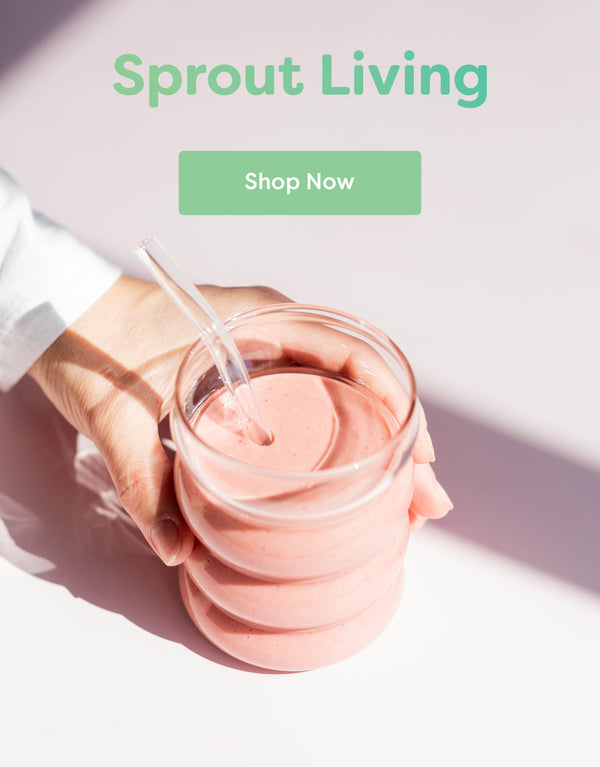 Recent Posts
Healthy Vegan Recipes