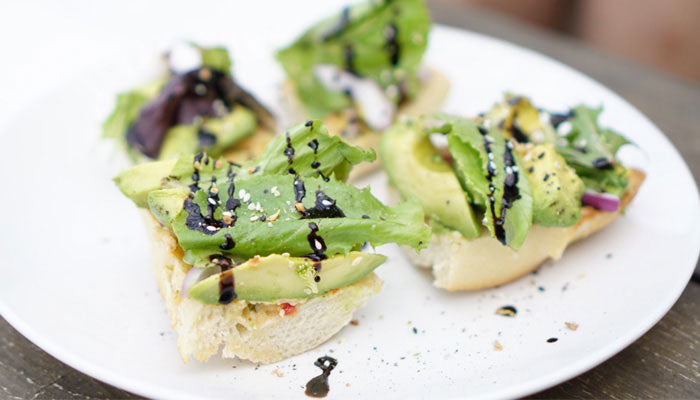 Blended, smashed or even thrown on a grill, lately we just can't seem to find enough ways to use avocados. This creamy green fruit (yes, it's actually a fruit) is popping up in everything from pizza to margaritas to homemade self-hygiene products.
Smooth, buttery and loaded with nutrients, it's no wonder that avocados rank as one of the top superfoods. Brimming with good fats and vitamin E, avocados help to boost heart health, lower cholesterol and feed your brain among many other
benefits.
Check out these fifteen fresh ideas and make it your new favorite (as if it isn't already).
In a smoothie Smoothies are the perfect snack or meal substitute, and avocados can serve as a great green base for one. Avocados can offer real substance and a creamy texture, and you seriously you might never make one without it again.
On toast We don't really need to explain this one much. Spice up your avocado toast with fresh herbs, crunchy vegetables or nuts and seeds. Want to get real innovative? Swap out traditional bread with sweet potato slices or a homemade cauliflower crust for an extra serving of veggies.
In a sauce Puree avocados into a delicious sauce for pasta, pizza, sandwiches and more. They won't overpower other flavors, and all it takes is a sprinkle of fresh herbs and a few other simple ingredients to achieve thick, creamy goodness. Make it grain-free by serving over a bed of spaghetti squash or spiralized zucchini.
In baked goods We all know that avocado pairs well with nearly anything savory, but it also serves as the perfect substitute for traditional baking ingredients like butter or shortening. This will help to greatly reduce your intake of saturated fat, cholesterol, sodium AND calories. Seconds, anyone?
In hummus By adding avocado to your homemade chickpea and tahini mixture, you can increase the amount of fiber and health fats per serving, along with giving it a vibrant, beautiful green hue.
In ice cream Avocado stands in as a healthier, more nutritious option to traditional dairy base ice cream (vegans and lactose intolerants alike, rejoice!), and can be made with just a few simple ingredients like frozen bananas, nut milk and fresh vanilla.
Stuffed Load up pit-less avocados with fillings of your choice for a light, low-carb lunch, dinner or anything in between. This is one of the easiest ways to get crafty with your avocado food pairing experiments.
Grilled Grilling is the perfect solution to not-yet-ripe-enough avocados. Simply drizzle the halves with lemon juice or olive oil, place them cut side down and cook for 2–3 minutes. They'll be soft and smoky before you know it.
Pickled In the rare event that you find yourself with too many avocados on hand, pickle them up to use as soup, salad and toast toppings.
Baked or fried Avocado fries serve as a great side dish or appetizer. Slice, season, dip and coat and then deep-fry or bake them for a heart-healthier version. Crispy on the outside and soft on the inside, dip them in your favorite tangy dipping sauce and call it a meal!
As a moisturizer The healthy fats in an avocado are great for moisturizing skin, and as the oils are very similar to the natural oils we already have. Simply slather it on, leave on for 10 to 15 minutes, wash off with warm water and pat dry.
To tame frizzy hair The fatty acids along with the natural oils in avocado make it excellent for taming dry, damaged hair. One of the most effective ways to do so is by making an avocado-based hair mask.
As a breath freshener The thick, creamy texture of avocado actually cleanses your mouth when you chew it, helping to fight bacteria that cause bad breath.
For sunburn relief Avocados work to hydrate and nourish skin after sun exposure, and their rich nutrients also support the healing process. It's best to start with an avocado at room temperature, mash into a smooth paste and apply it directly.
As shaving cream Avocados can also be used as a more natural approach to commercial shaving creams. Both fresh avocado flesh and store-bought avocado oil work as gentle, non-irritating lubricants.
Avocado: It's not an ingredient. It's a lifestyle.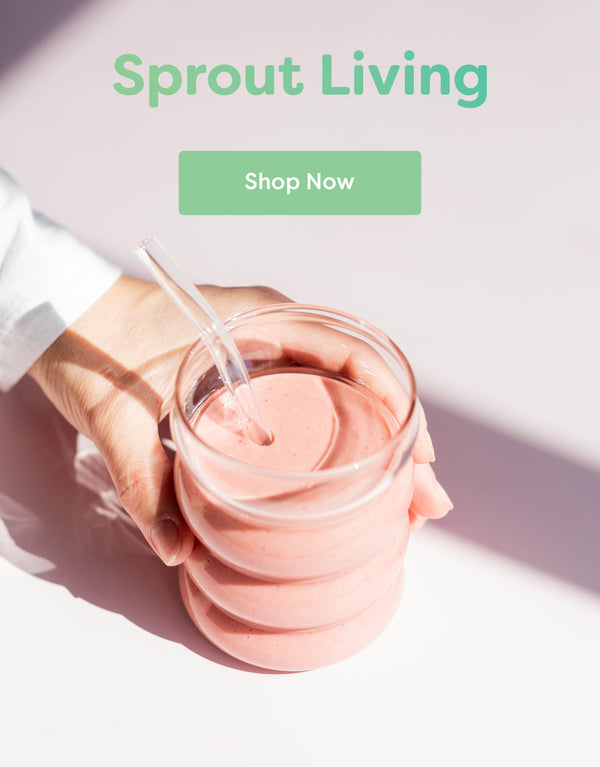 Recent Posts
Healthy Vegan Recipes