Epic Protein Chocolate Maca
Delicious rich flavor from real cacao, maca and cinnamon
Tastes like chocolate milk - but healthy!
Shake up with water or add to smoothies, oatmeal, etc.
20 g complete protein per serving
30% RDA vitamin C per serving
Packed with superfoods + gut-loving prebiotics
Nutrients to boost various areas of wellness
Supports muscles, bones, heart + more
Super clean formula - no gums, "flavoring", fillers or additives
No erythritol or sugar alcohols
Combine with our new Colorfuel Adaptogenic Drink Mixes
Ingredients & Nutrition Facts
Shop bundles to combine and save. Get it when you want it, fully customizable.
15% off

regular price
Skip or cancel anytime
Extra reward perks*
Money back guarantee
How rewards work
A Sprout Living account is required to earn rewards. Get $5 just for signing up!
Strong and rich dark chocolate flavor with hints of caramel and cinnamon.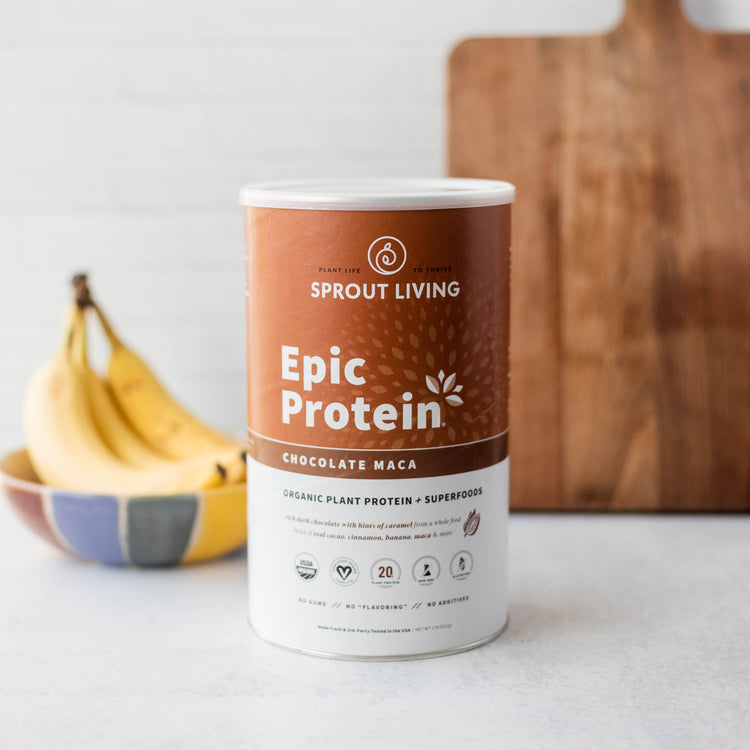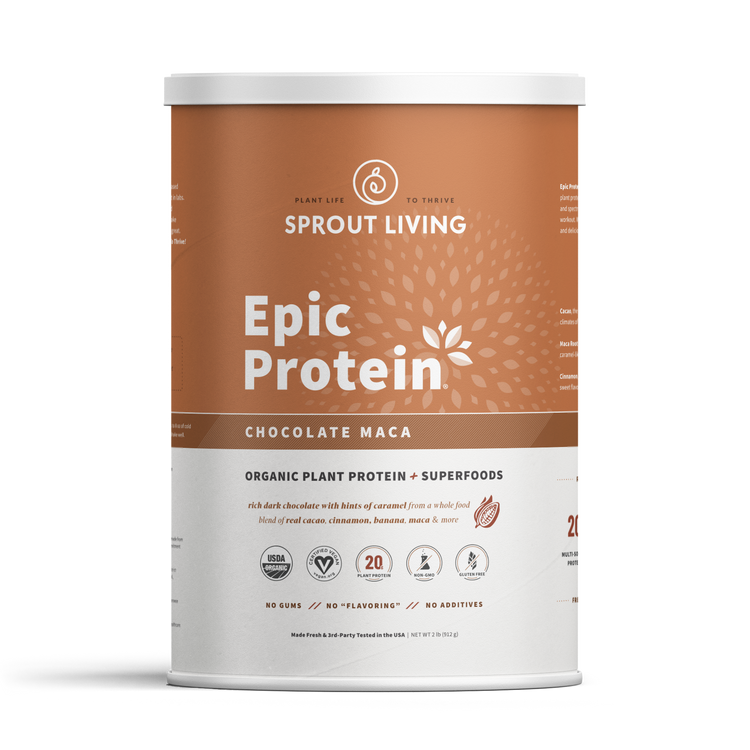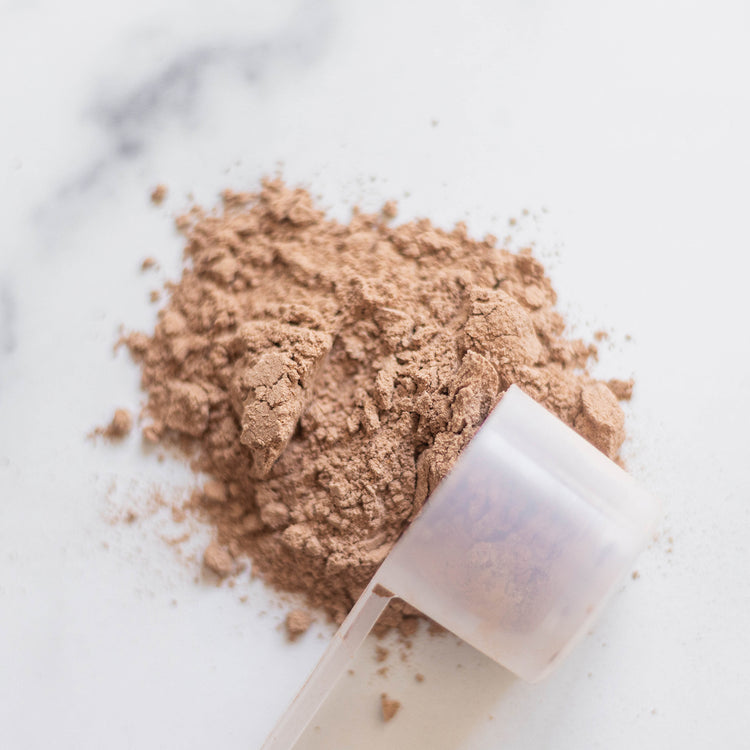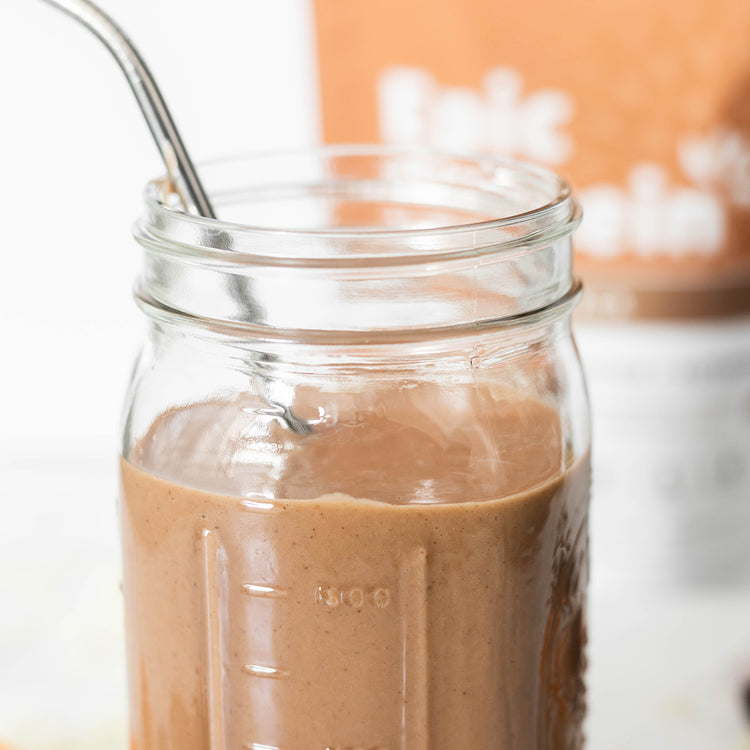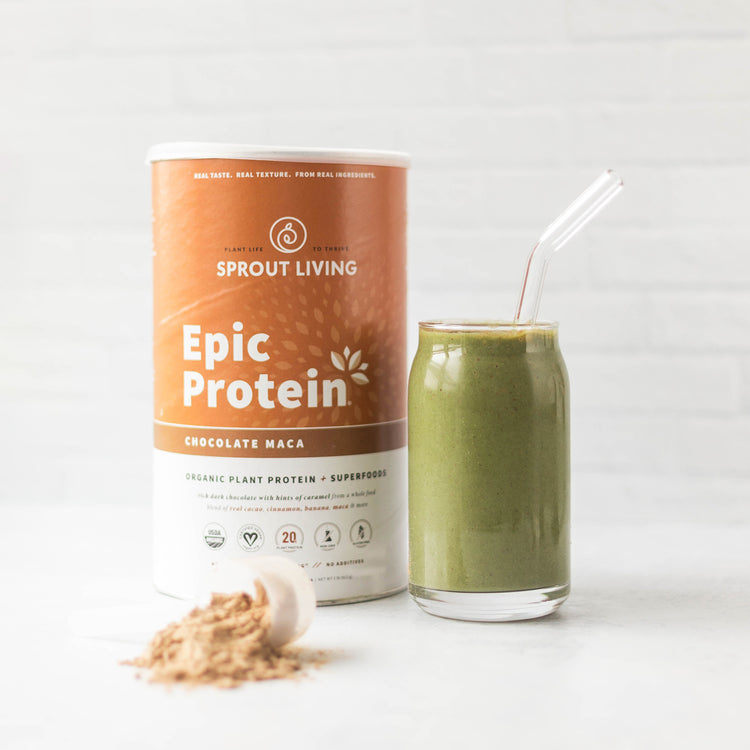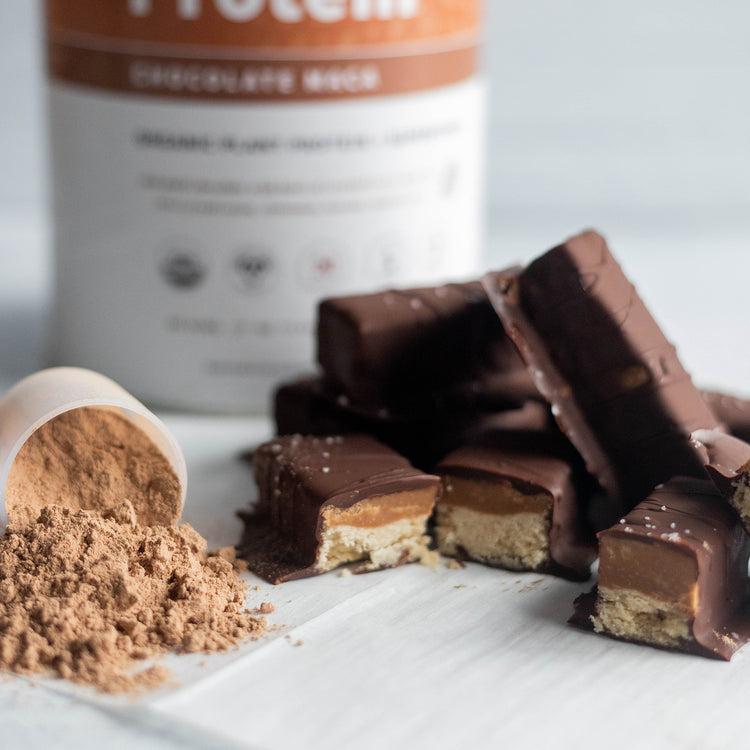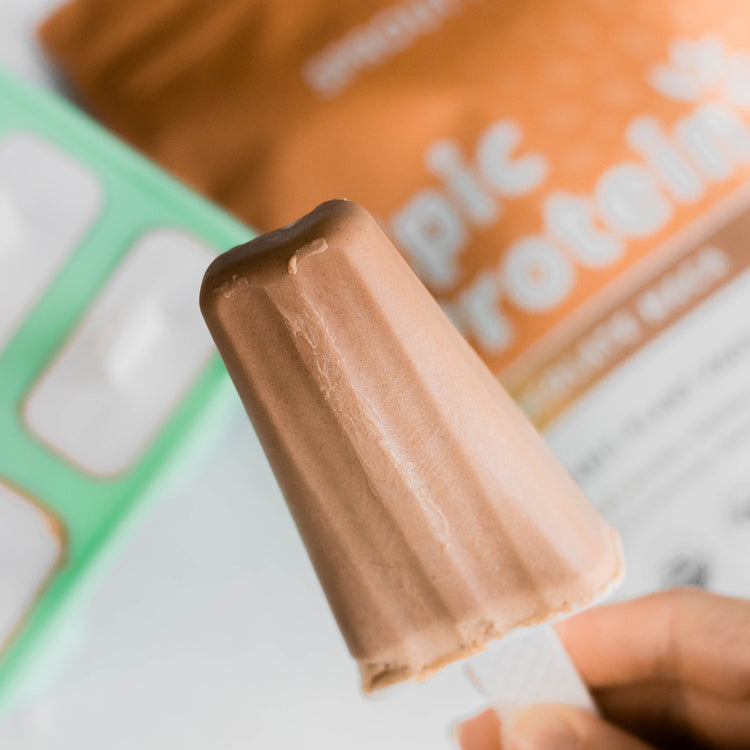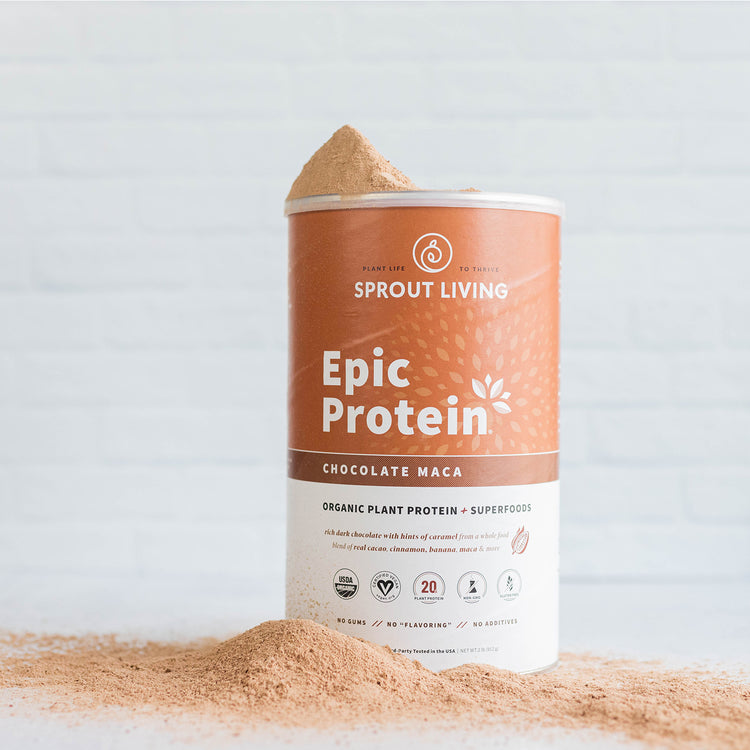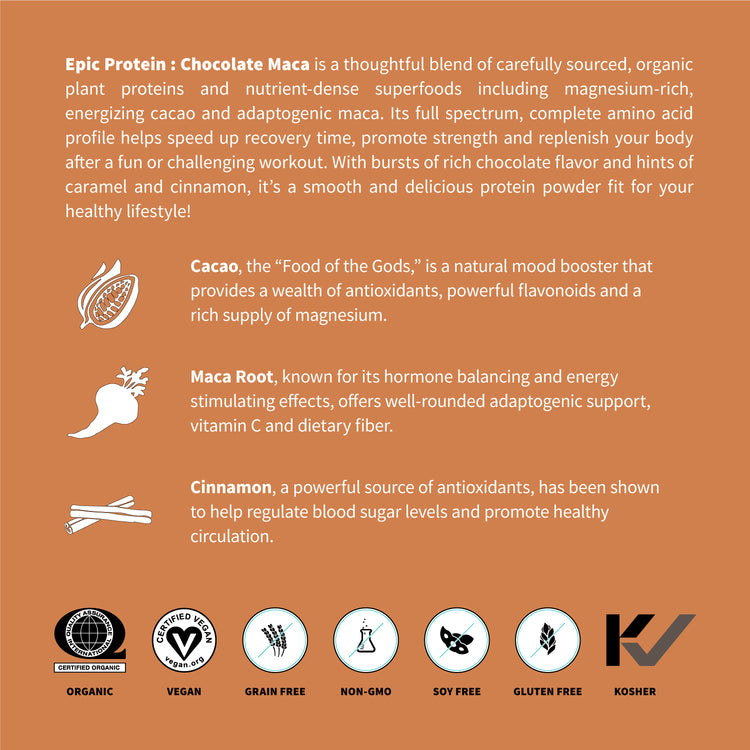 Rich dark chocolate.
Sinfully delicious.
Epic Chocolate Maca is full of rich and seemingly sinful flavors like caramel and cinnamon. There's a reason it's a top-selling blend. While it mixes well with others (okay, really really well), it's also great just shaken up with plain water or nut mylk. It's like Nesquik got a healthy makeover. A really really healthy makeover.
Flavonoids and antioxidants found in superfoods like cacao and maca lend natural energy, fight free radicals and promote blood flow amongst many other amazing health benefits.
Stimulating Cacao
Real Ingredients
Certified Organic
Certified Vegan
Gluten Free
Build & Repair
Natural Caffeine
Stimulating Cacao
Real Ingredients
Certified Organic
Certified Vegan
Gluten Free
Build & Repair
Natural Caffeine
Stimulating Cacao
Real Ingredients
Certified Organic
Certified Vegan
Gluten Free
Build & Repair
Natural Caffeine
Cacao
Tropical seeds that are chalk-full of antioxidants, chromium, vitamin C, phenethylamine, omega 6 fatty acids, and tryptophan.
Maca
Tuberous vegetable that is high in carbohydrates, minerals (including zinc, magnesium and iron) and vitamins B1, B2, B12, C and E.
Cinnamon
Potent fragrant spice with cinnamaldehyde, the active compound that improves peripheral blood flow and circulation.
Red Banana
Softer and sweeter heirloom variety that is especially high in vitamin C, vitamin D, potassium, beta-carotene, and fiber.
What's Inside

Why Epic

Quality

How to Use
Acerola
·
Baobab Fruit
·
Cacao
·
Ceylon Cinnamon
·
Coconut Sugar
·
Cranberry Seed
·
Jerusalem Artichoke Root
·
Lucuma Fruit
·
Maca
·
Pea Protein
·
Pink Himalayan Salt
·
Pumpkin Seed Protein
·
Red Banana
·
Sacha Inchi Protein
·
Stevia Leaf
·
Sunflower Seed Protein
Complete amino acid profile
Builds lean muscle
Powerful post-workout recovery aid
Energizing & satisfying
Perfect boost for smoothies
Packed with nutrient-dense superfoods
Whole food nutrition
No weird additive or fillers
Certified Organic
Free of gums
Free of "flavoring"
Made with Superfoods
Herbs, spices & more
Real flavor and texture
Not certified organic
Full of gums & thickeners
Full of "flavoring"
Generic protein base
Label candy
Overly sweet
Certified Organic by Quality Assurance International, a leading U.S. organic certification agency
Certified Vegan by Vegan Action, the most trusted vegan certifier in North America
Third-party tested - ingredients and finished goods - to ensure the highest quality
Produced in a cGMP facility that follows strict quality standards
Ingredients souced directly from trusted farms, growers, and suppliers
Formulated in a kitchen, not a lab
We love just shaking it up with 10oz of cold water, but feel free to add it to your favorite smoothie recipe or incorporate it as a boost to baking or snack recipe.
Or try this delicious smoothie recipe:
Chocolate Sweet Potato Smoothie
This creamy, fruit-free Chocolate Sweet Potato Smoothie is packed with veggies and offers a wide range of vitamins, minerals, fiber, healthy fats and of course – protein! It's perfect for an energizing breakfast or snack.

INGREDIENTS
1/2 cup frozen steamed sweet potato
1 cup frozen riced cauliflower
1 tbsp nut butter
1 tsp maca
1 tbsp sea moss gel
1/2 tsp cinnamon
2 scoops Epic Protein : Chocolate Maca
1 date
Handful of ice
1 – 1/4 cup nut milk
DIRECTIONS
Blend

Enjoy!
SAVE 15% with
subscription
Never run out of your favorite blends. Subscribe and save on every order + get some really great perks.
Access to exclusive sales
Free shipping orders $50+
Swap, skip or cancel any time.
Over 500,000 happy customers
Real reviews from real customers.
Choosing a selection results in a full page refresh.