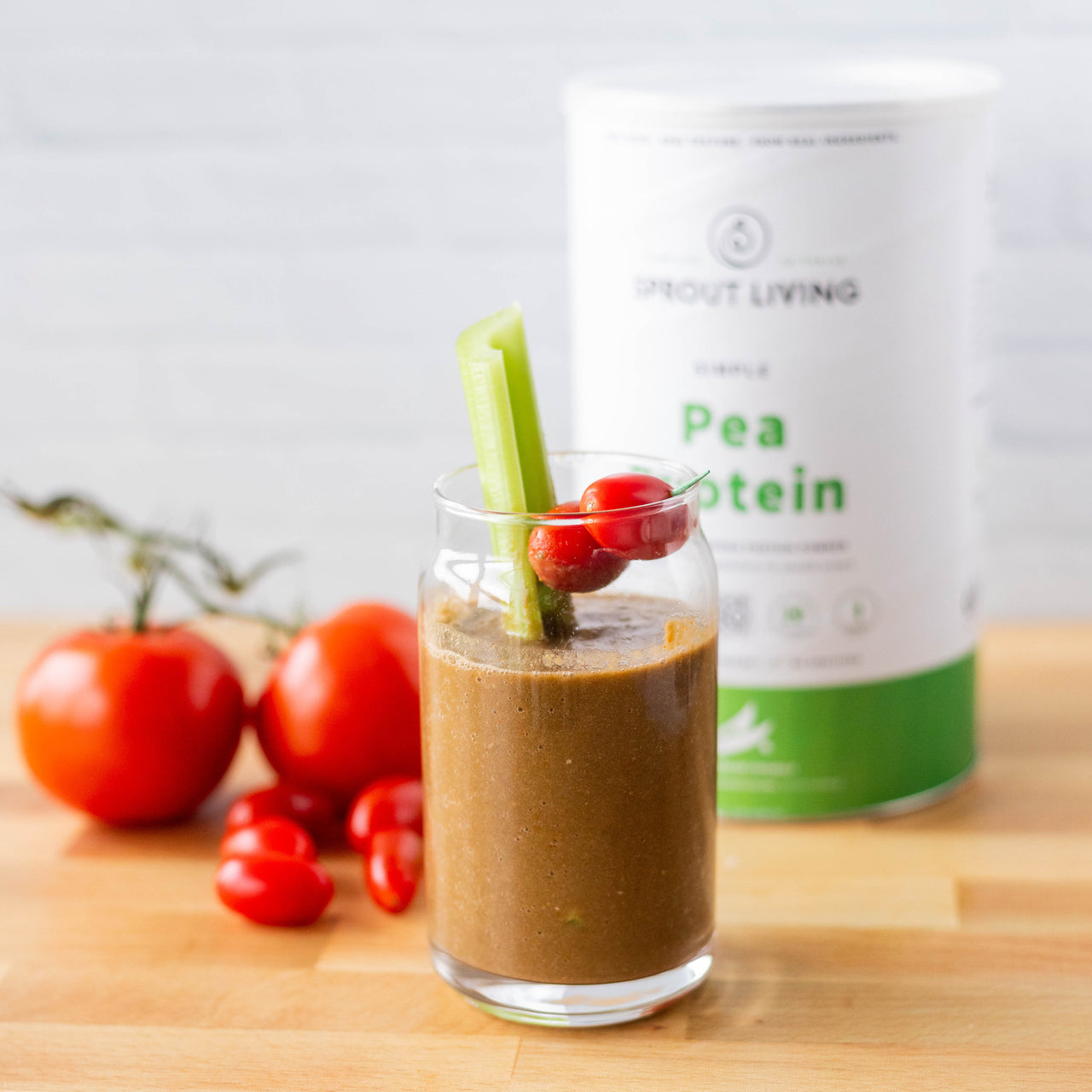 Tomato Girl Summer Smoothie
Tomato Girl Summer? Count us in! This savory smoothie is packed with antioxidant-rich veggies and protein for a unique way to cool down and power up this summer.
1 cup kale, stems removed
1 1/2 cups tomato
1 scoop Simple Pea Protein
1/2 stalk celery
1 stalk green onions
1/2 clove of garlic
1 tbsp lime juice
1/8 tsp cayenne pepper
1 pinch of sea salt
DIRECTIONS
Blend kale and tomatoes until smooth.
Add remaining ingredients and blend again.
Enjoy!