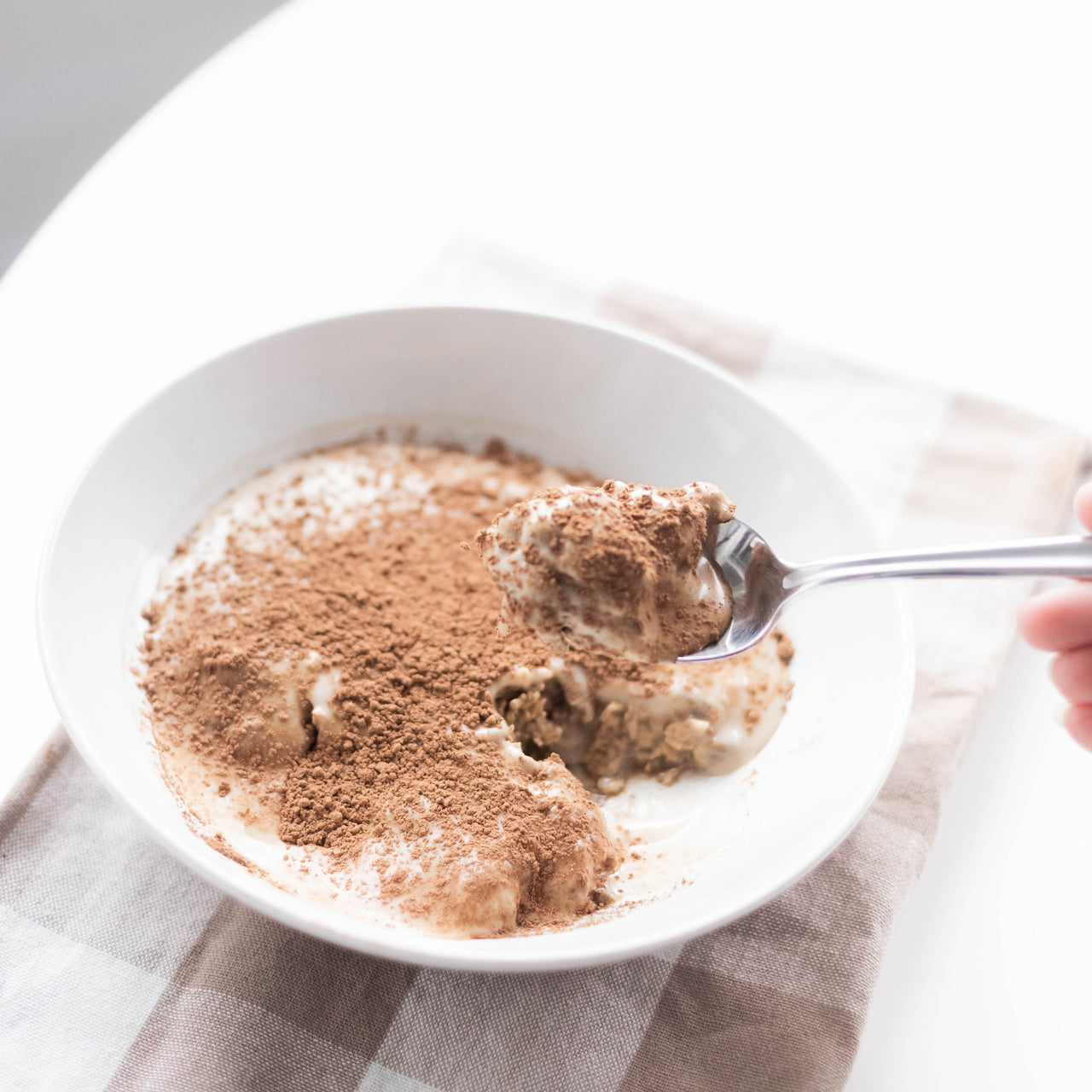 These Tiramisu Protein Oats are like dessert for breakfast. Make a batch ahead of time for a quick, easy and nutritious meal on the go!
1/2 cup oats
1 tsp chia seeds
1 scoop Epic Protein Complete Coffee
1/4 cup cold brew
1/4 cup plant milk
2 tbsp white chocolate (for ganache)
1/3 cup cashew yogurt (for ganache)
1 tbsp espresso (for ganache)
cocoa powder for serving
DIRECTIONS
Add oats, chia seeds, Epic Protein, cold brew and plant milk together.
Stir well and refrigerate.
Mix melted chocolate into espresso and yogurt.
Remove oats from refrigerator and pour ganache overtop.
Put back into refrigerator for 4 hours or overnight to set.
Sift cocoa powder over cooled mixture.
Enjoy!