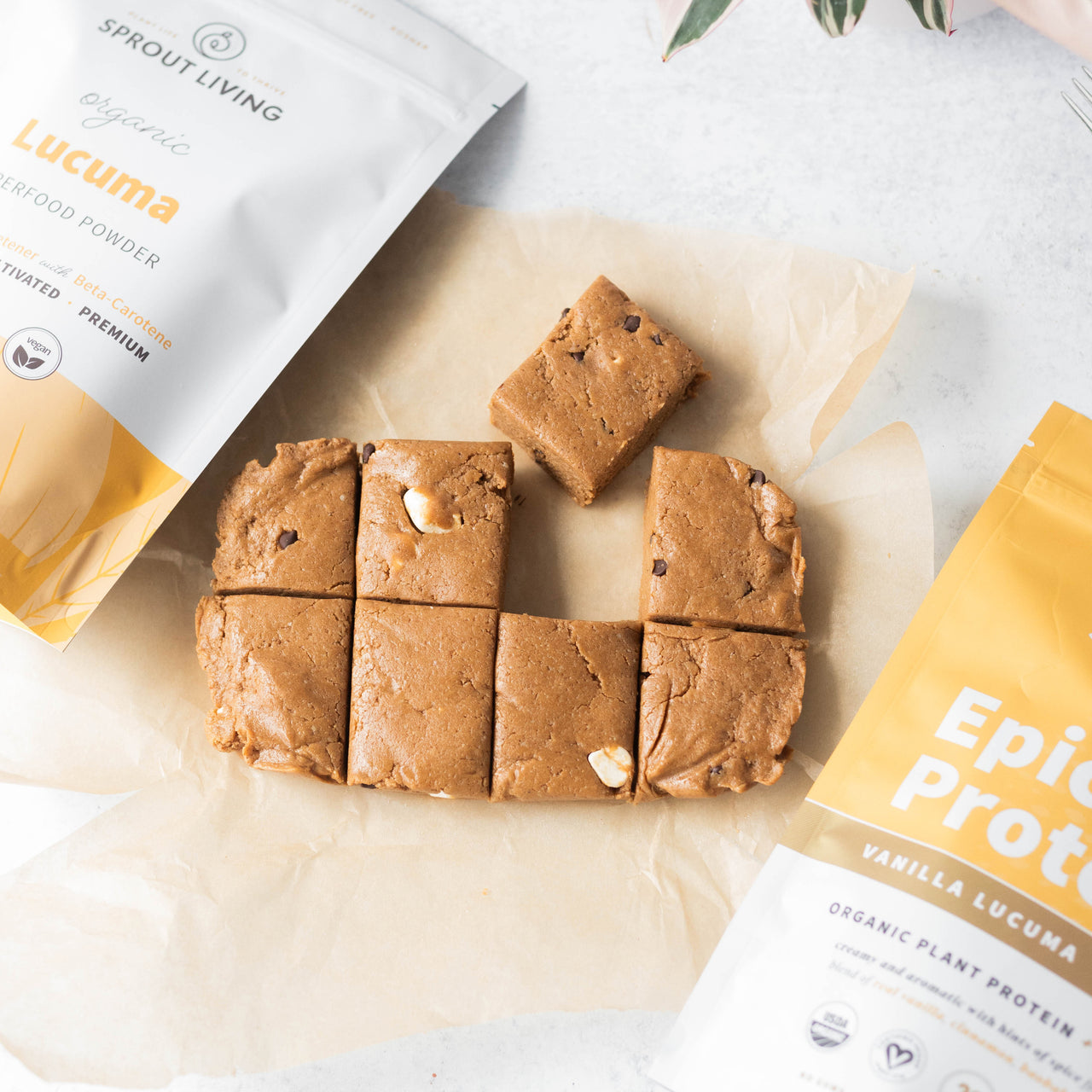 All the flavor of the campfire favorite we all know and love - but healthy. Oh, and no baking required!
2 cups oat flour
1/2 cup almond flour, sifted
1/2 cup Epic Protein Vanilla Lucuma
2 tbsp graham cracker crumbs
1/2 cup cashew butter
1/2 cup maple syrup
1 tbsp oat milk
1/4 cup mini marshmallows
2 tbsp chocolate chips
DIRECTIONS
Add oat flour, almond flour, Epic Protein, Lucuma Powder, and graham crackers into a large bowl and combine.
In a low pot on the stovetop, melt together nut butter and maple syrup on low heat.
Pour the wet mixture into the dry mixture and combine.
Fold in mini marshmallows and chocolate chips.
Transfer batter to a lined baking dish.
Refrigerate for at least 30 minutes.
Slice and enjoy!