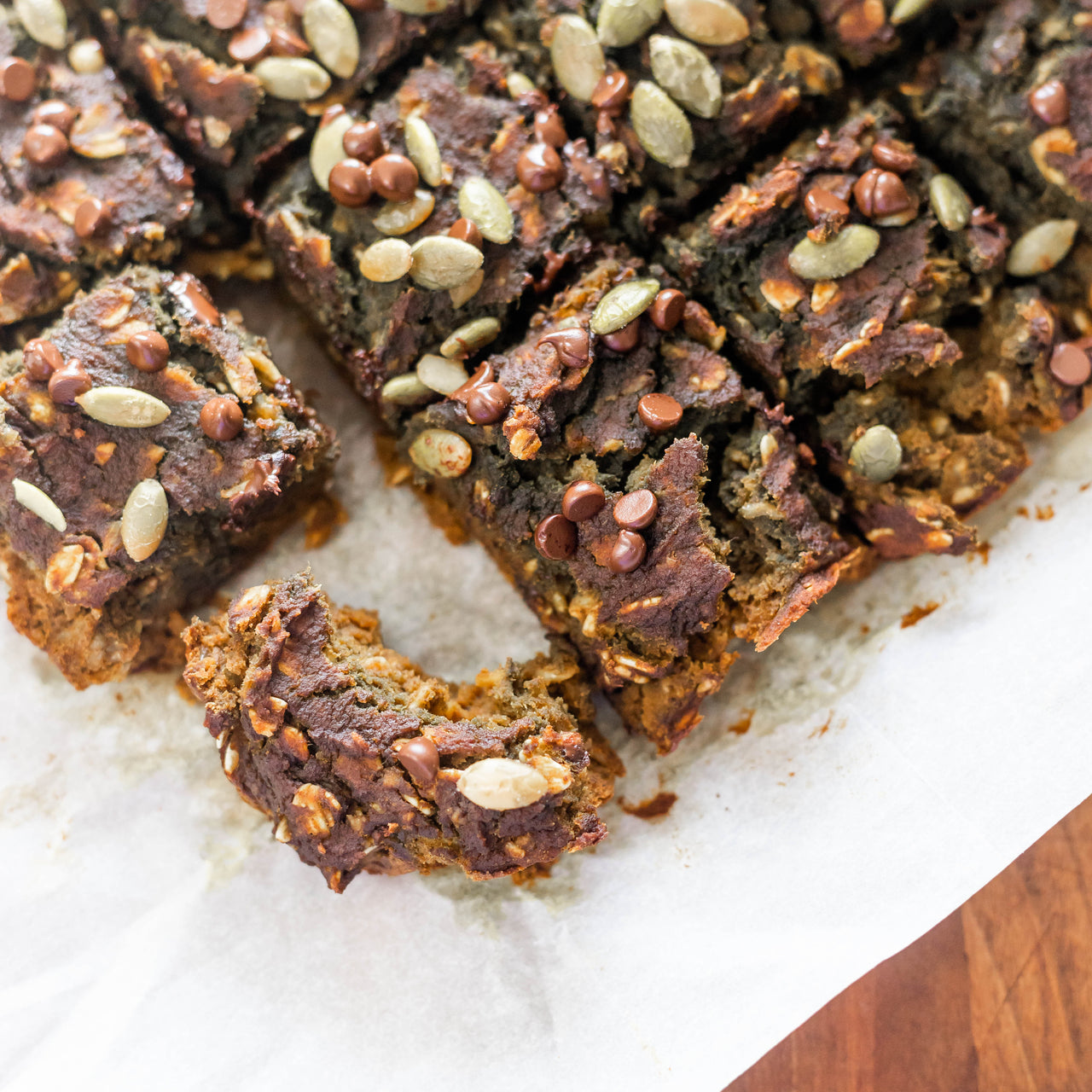 These Pumpkin Protein Bars are freezer-friendly, sweetened only by a touch of maple syrup (AKA guilt-free) and are packed full of prebiotic fiber, vitamins and minerals. So go ahead and eat the whole batch if you please!  
1 cup rolled oats
1 cup Epic Protein Original
1 tsp baking powder
1 tsp baking soda
1/2 tsp salt
1 tbsp pumpkin pie spice
1/4 cup maple syrup
1 cup canned pumpkin
1/2 cup nut mylk
1-2 tbsp chocolate chips
1-2 tbsp pumpkin seeds
DIRECTIONS
Preheat oven to 350 degrees F.
Lightly oil an 8" by 8" baking dish or line with parchment paper. 
Mix dry ingredients together.
In a separate bowl, combine wet ingredients and mix until well combined.
Slowly add the dry mixture into the wet mixture.
Mix until well combined.
Spread batter evenly onto prepared dish.
Sprinkle on chocolate chips and pumpkin seeds.
Bake for 20 minutes or until a toothpick comes out clean.
Let bars cool before cutting into desired size.
Enjoy!