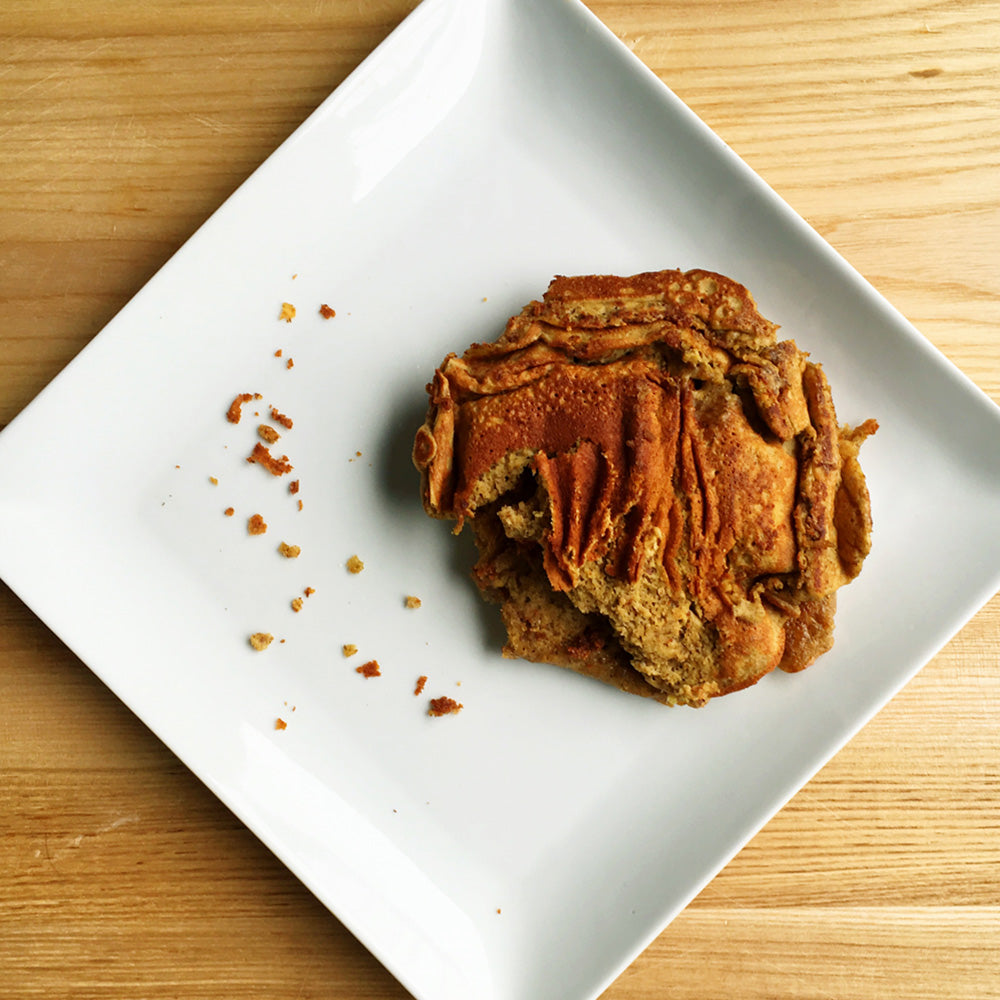 These Omega Pancakes provide a hefty dose of healthy fats and complete plant protein by combining our
FD Omega Gather Sprout Mix
and
Epic Vanilla Lucuma
with coconut flakes, coconut flour and banana for a delicious and hearty breakfast dish. Enjoy!
INGREDIENTS
DIRECTIONS
Preheat a Tbsp of coconut oil in a skillet over medium heat.
Combine all ingredients in a small bowl and whisk them together thoroughly until combined.
Pour desired amount of batter into the skillet and let cook 1-2 minutes per side.
Enjoy!
NOTES
Makes 2 large pancakes or 4 medium pancakes.
---
ABOUT THE CHEF
Jesica Cockerham is a health activist, organic lifestyle enthusiast, volleyball coach, freelance writer and creator of RunOnOrganic.com. She's also a marathoner, health nut and fitness guru whose mantra is "Make Good Use of Your Pulse." She co-founded Further Faster Forever, a community born online to encourage active individuals everywhere to challenge themselves every day. She believes in a nutritional foundation based upon balance & emphasizing organic & raw vegetables, fruits and superfoods.