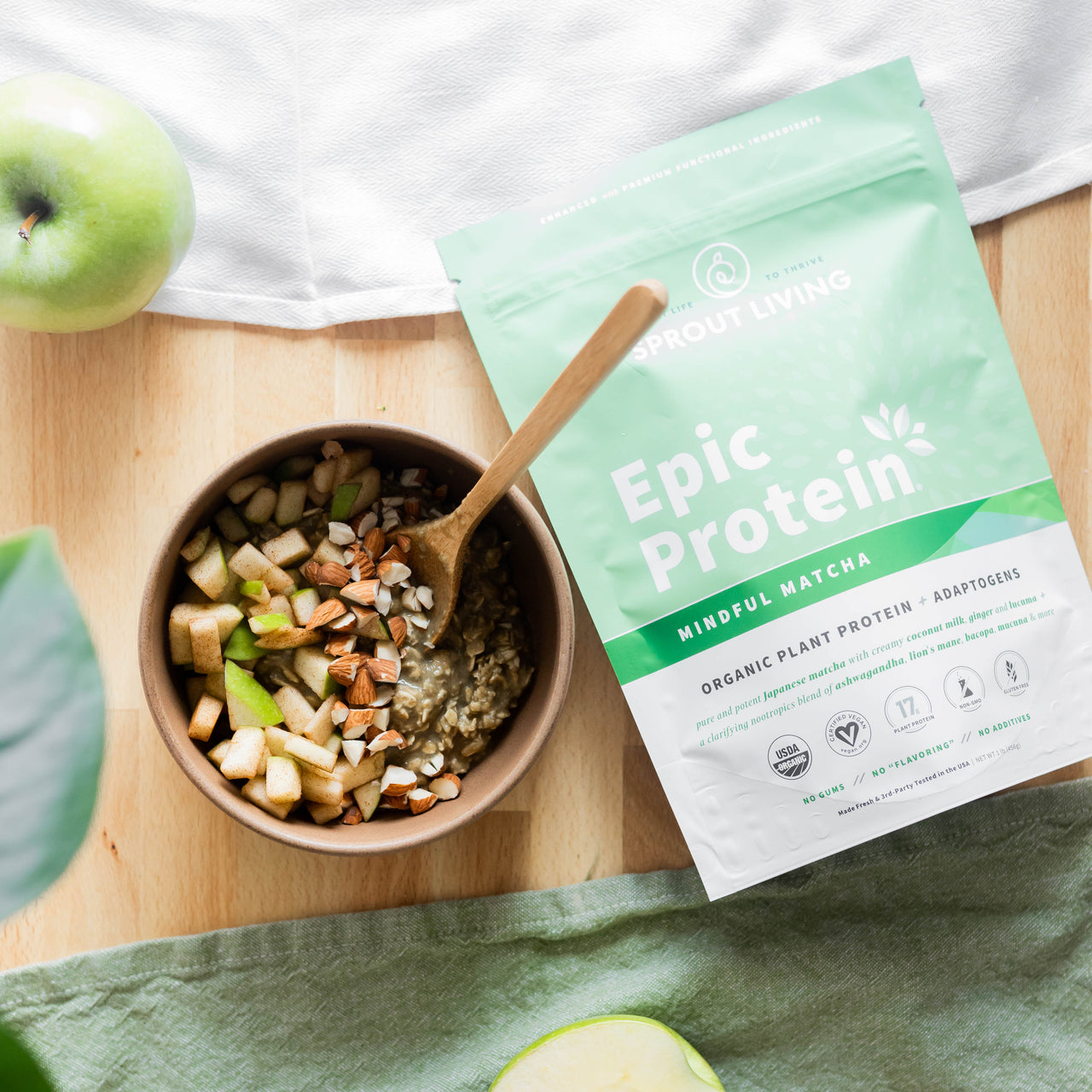 Matcha Apple Pie Cinnamon Oats
These Matcha Apple Pie Cinnamon Oats are full of flavorful ingredients + a scoop of our latest Epic Protein blend that packs a punch of powerful nootropics like mucuna, bacopa and lion's mane. A delicious breakfast with delicious benefits!  
1/2 cup rolled oats
1 tsp matcha powder
1 scoop Epic Protein Mindful Matcha
1 tsp cinnamon
1/3 cup nut mylk
1 tbsp maple syrup
1/3 cup unsweetened apple sauce
1/4 tsp vanilla
DIRECTIONS
To a mason jar add oats, matcha powder, Epic Protein Mindful Matcha and cinnamon - set aside.
In a separate bowl mix together milk, maple syrup, apple sauce and vanilla.
Add the wet ingredients to the mason jar of dry ingredients.
Shake to combine.
Chill for 2-8 hours in refrigerator.
Add cinnamon to diced green apples.
Top with cinnamon-coated apples and almonds.
Enjoy!