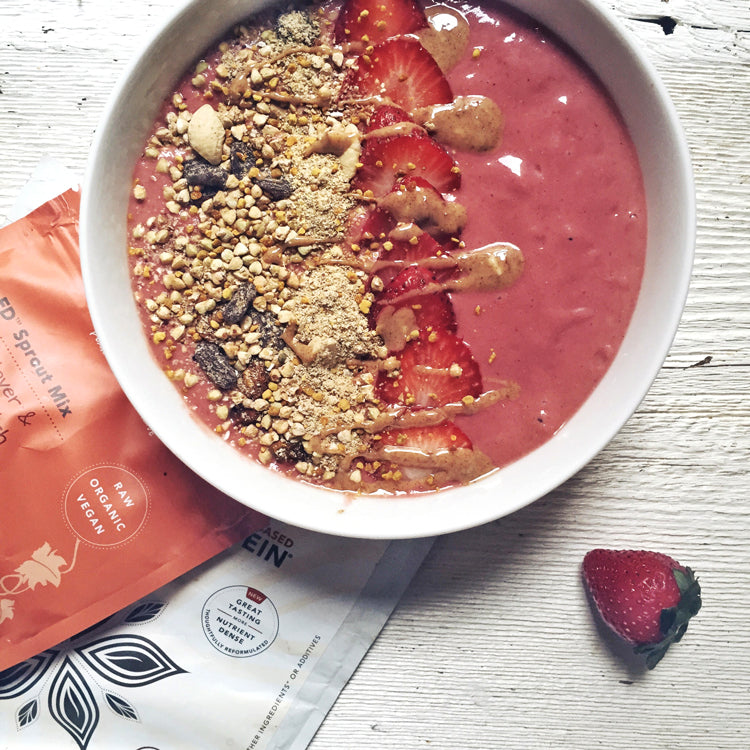 INGREDIENTS
DIRECTIONS
Add main ingredients to blender and blend on high until a thoroughly smooth consistency.
Pour in a bowl, garnish with toppings.
Enjoy!
NOTES
---
ABOUT THE CHEF
Ksenia is a traveler, Strala yoga guide and superfood breakfast aficionado who believes that starting your day with a nourishing meal prepared with love makes you a happier person. She recently released Breakfast Criminals eBook, with more than 100 delicious, wholesome recipes and tips. By day, she's a digital marketing consultant and co-founder of #FairTuesday, a grassroots ethical shopping movement that aims to change lives of whole communities by inspiring people to buy fair trade. Join Ksenia for yoga and superfoods retreats in blissful places around the globe, and get your own heart bowl, daily reminder to eat with love. Connect with Breakfast Criminals on Instagram, Facebook, Tumblr, Pinterest and Twitter.