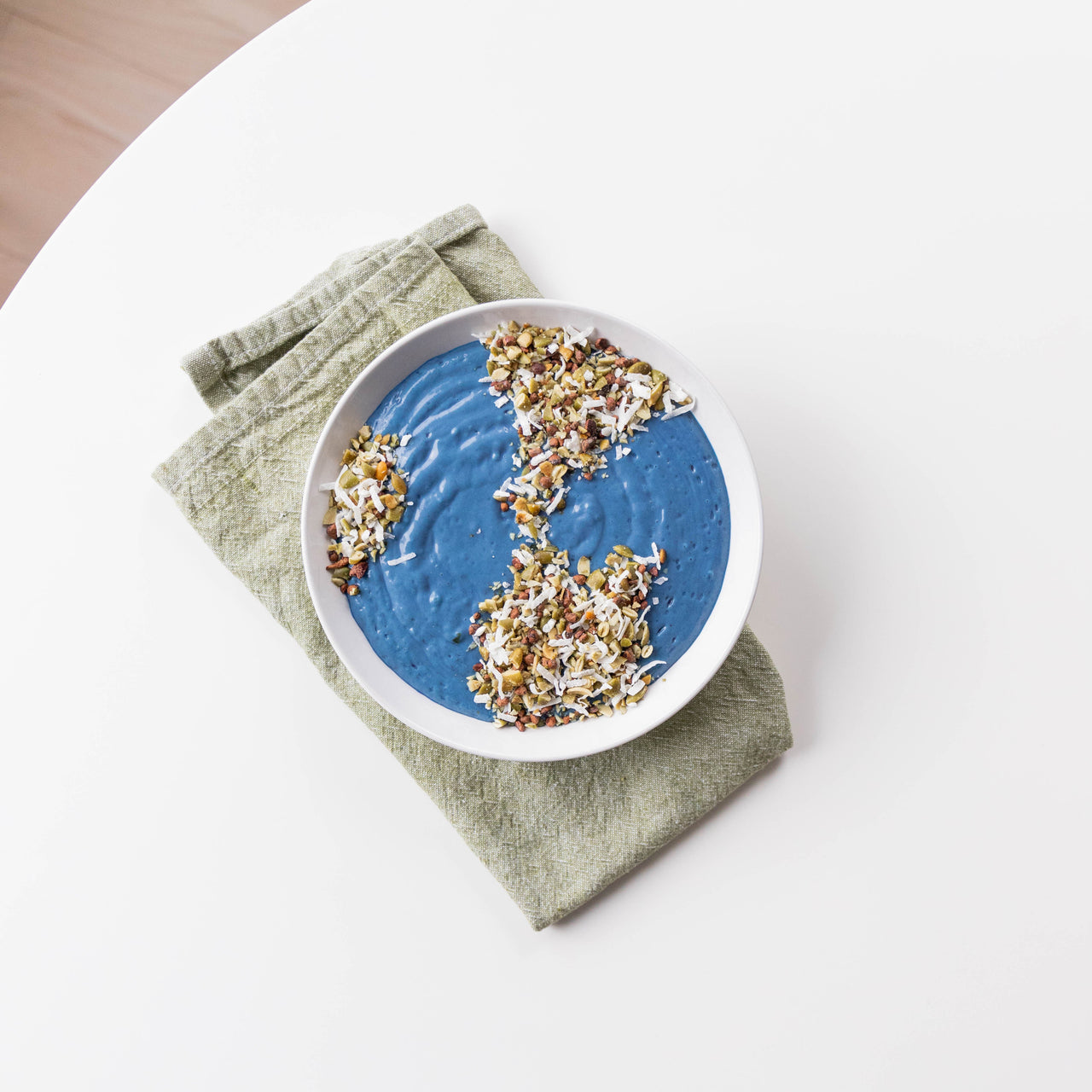 We love Mother Earth! Celebrate with this vibrant blue smoothie bowl that's PACKED with superfoods and do the body good!
1 avocado
1 banana
2 tbsp almond butter
1 cup ice
2 cups almond milk
2 scoops Epic Protein Original
1 tbsp blue spirulina
Pumpkin seeds, shredded coconut and cacao nibs for topping.
DIRECTIONS
Blend all ingredients (except toppings) together until smooth.
Top as desired into your favorite continents.
Enjoy!