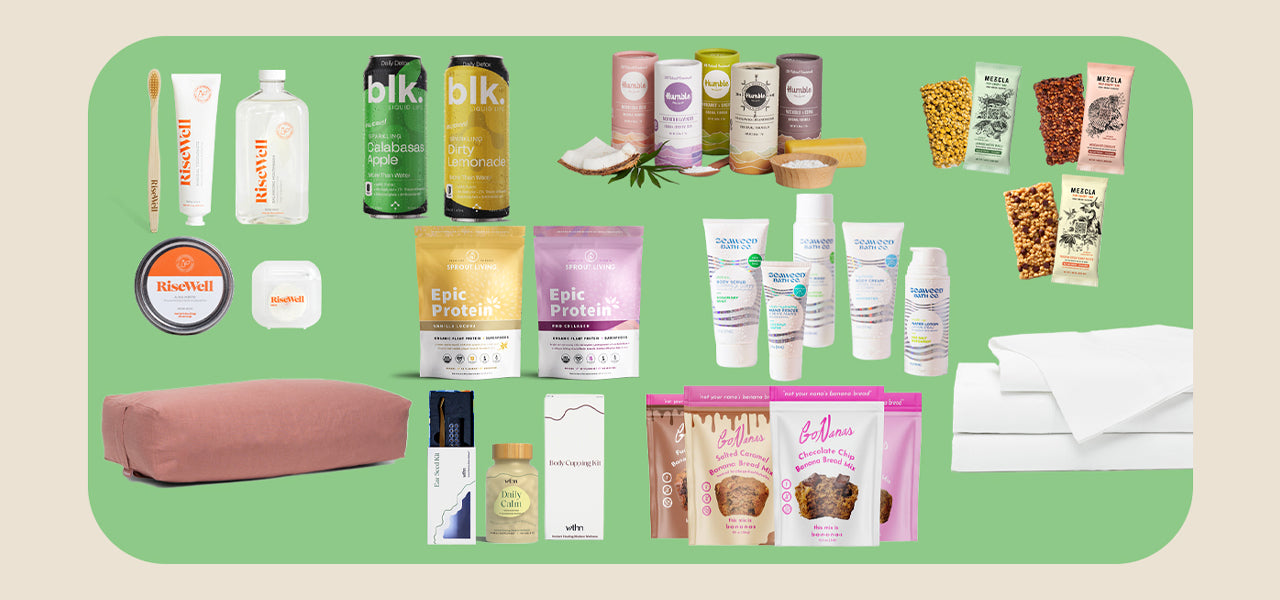 As the holiday season approaches, there's no better present than the gift of well-being. Whether you're shopping for a health-conscious friend, a fitness enthusiast or yourself, our curated line-up of goodies promises to nourish the body, mind and spirit. You'll find everything from superfood-packed protein powders to clean oral care to bamboo bedding. We've got you covered (quite literally) with thoughtful products - and some amazing
exclusive coupon codes
to use to purchase them!
Cozy Earth: Elevate any space with Cozy Earth's luxuriously simple designs crafted from only the best materials. Made from temperature-regulating, high-quality bamboo viscose blends, their sheet sets are Oprah's favorite for a reason. This timeless present is excellent for anyone on your to-gift list - because everyone's 5-9 should consist of a little relaxation and rejuvenation.

Use code

CESPROUT

for 35% off sitewide through 12/31/23

Sprout Living

: In case you're new here - we craft organic, plant-based protein powders, adaptogenic drink mixes and single-ingredient superfood powders made from only 100% real whole food ingredients. Our blends are never made with unnecessary gums, fillers, "natural flavors" or additives. Instead, they're loaded with functional superfoods, adaptogens, herbs and spices that leave you feeling, looking and performing your best - always!

Use code

HOLIDAYGUIDE20

for 20% off sitewide through 12/31/23

RiseWell: An oral hygiene brand that was developed by dentists and leading experts to create safe oral care that is clinically proven to work. They use only the best ingredients to bring 100% clean, naturally effective oral care to you and your loved ones. These products will not only keep you safe and healthy, but they will also spark joy and ignite happiness, so you can start every day well.

Use code SMILES10 for 10% off sitewide through 12/31/23.

GoNanas: Revolutionaries in the baked goods arena! This better-for-you bakery brand is using bananas to make lower-sugar, vegan, gluten-free, nut-free and allergen-friendly baked goods. We can't get enough of their Frosted Vanilla Cake Protein Banana Bread Mix, which features none other than your favorite plant-based protein powder - hint, hint, Sprout Living's own Simple Pea Protein! What you need: 3 bananas, maple syrup or honey, oil or yogurt, and milk of choice, making this super easy to whip up and great for the whole family.

Use code

HOLIDAY

for 20% off sitewide through 12/31/23

WTHN: Experience the transformative, science-backed benefits of Traditional Chinese Medicine with easy to access products that help you find relief from everyday stress and pain. Their Daily Calm is our go-to herbal remedy for calming the chaos of life. This adaptogenic blend helps relieve stress over the long term while keeping you zen yet energized!

Use code

SPROUTLIVING

for 15% off sitewide through 1/31/24

b,halfmoon: Lie back, open up, stretch out, sit tall, but most importantly, relax. Crafted from 100% linen, b,halfmoon's generously sized rectangular bolster offers firm and comfortable support in various ways - and we can't recommend it enough. From elevated movement and meditation props to Ayurvedic-inspired aromatherapy and lightweight foodware, all of their products are designed with a fierce attention to quality and detail. You're sure to find a gift anyone on your list will love!

Use code

SPROUT15

for 15% off sitewide through 12/31/23

Humble Brands: Your search for a clean deodorant that actually works is over. Humble Brands creates simple and effective products for all bodies while being mindful of their impact on the planet and caring for their communities. Their plastic and aluminum-free deodorant is mindfully crafted with just four simple ingredients and botanically-based, sustainably sourced fragrances. They make for the perfect stocking stuffer for your ingredient-conscious friends and family!

Use code

STAYHUMBLE15

for 15% off sitewide through 12/31/23

Mezcla: Uniquely delicious plant-based snacks. Mezcla's Puff-Crispy bars deliver mouthwatering flavor, satisfying crunch and 10g of protein to help you power through the day. Their Mexican Hot Chocolate Bar makes for the perfectly festive bite this time of year. Additionally, a portion of Mezcla's sales go to The Hunger Project, an organization working to fight food insecurity around the world. That's what we call happy snacking!

Use code

SPROUTLIVING

for 15% off sitewide through 12/31/23

Seaweed Bath Co.: Personal care products inspired by their co-founder's discovery of the amazing benefits of seaweed while on a journey to find a better troubled skin solution. Since then, Seaweed Bath Co. continues to harness the endless gifts of the ocean in inspiring, nourishing and restoring formulas for all skin and hair types. From bath soaks to body scrubs, their products make a great gift for anyone who enjoys a little R&R!

Use code

SPROUTLIVING

for 20% off one purchase through 12/31/23

blk.: You haven't had sparkling water like this before. Enjoy the zesty flavors of Dirty Lemonade, Calabasas Apple, Elderberry and Strawberry Rhubarb while supporting gut health, immunity, digestion, detoxification and so. much. more. Drinking blk. every day will have you feeling like the best version of yourself. A great gift for anybody on a health and wellness journey who also loves a sweet treat!

Use code

BLKGIVEAWAY10

for 10% off sitewide
There's something here for everyone to love and we hope you take advantage of these incredible coupons to spread the joy of wellness this holiday season. Want a chance to win prizes from EVERY brand mentioned above? Head over to our Instagram and enter our giveaway. But hurry, it ends on November 20th!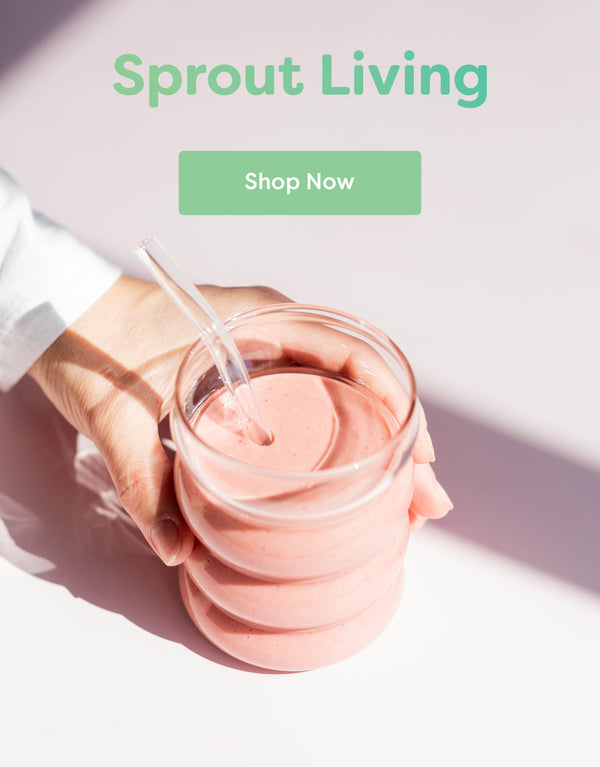 Recent Posts
Healthy Vegan Recipes