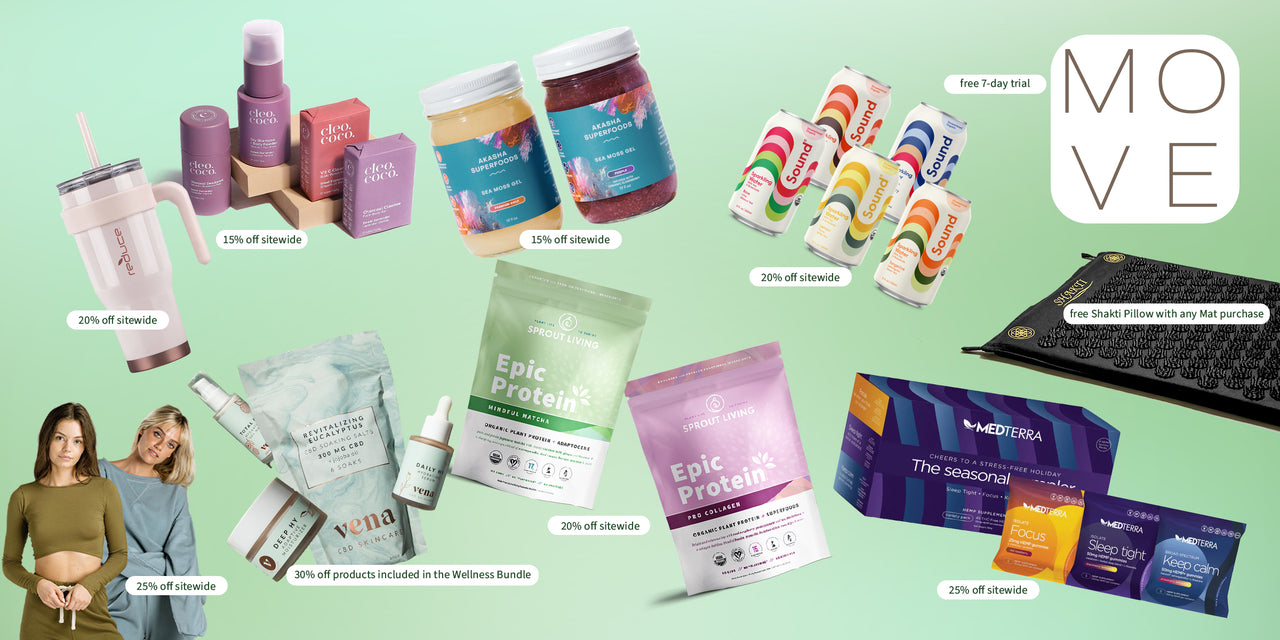 Give the gift of wellness this season - the one that keeps on giving. Healthy habits come in all different shapes, sizes and forms - and everyone can benefit from a reminder to indulge in a little self-care and R&R time. Whether you're shopping for a loved one, a best friend - or even yourself, we've put together the ultimate lineup of mindful presents for everyone on your list. From a clean deodorant to a restorative acupuncture mat, this guide has got you covered!
Cleo+Coco: Elevated personal care that truly leaves anyone feeling adored, with powerful formulas, natural ingredients and sensuous fragrances. We love their Best Seller Kit, which includes a clean deodorant, dry shampoo and two cleanse bars. Every product is crafted from plant-based, nontoxic ingredients designed to nourish, protect and heal the skin.

Use code

GIFTGUIDE22

for 15% off sitewide through 12/31/22

Sprout Living

: Organic, plant-based superfood protein powders and drink mixes - made from only 100% whole food ingredients. We leave out the unnecessary gums, fillers, "natural flavors" and additives that the other guys use. Instead, our blends are loaded with beneficial superfoods, adaptogens, herbs and spices that leave you feeling, looking and performing your best.

Use code

GIFTGUIDE20

for 20% off sitewide through 12/31/22

Shakti: The Shakti Original Mat is the ticket to a deep and restorative relaxation session. This acupuncture mat was designed to effectively target deep tissue and melt away tension. It makes the perfect gift for anyone who needs to release mind and body stress. After a few teething sessions, they'll understand why it's "painfully good."

Use code SHAKTIGIFT for Christmas specials.

Sound: Bubbly beverages infused only with Certified Organic tea, botanicals and fruit extracts. Say goodbye to sugar and artificially-sweetened drinks - without missing the sweeteners. Sound makes sparkling water for all the senses. We love pouring it over ice and adding a squeeze of lime or muddled fruit to create a fun mocktail minus the hangover!

Use code

SPROUTXSOUND

for 20% off sitewide until 12/31/22

Medterra: While the holidays bring plenty of good cheer, they can also bring a stressful time of year. Stay merry and bright with a trio of Medterra's best-selling wellness gummies formulated for sleep, stress and cognitive support. The Seasonal Sampler Gummy Box is excellent for loved ones looking to sleep tight, keep calm and stay focused this winter.

Use code

SPROUT25OFF

for 25% off sitewide

Jala: Born in a yoga studio, every Jala piece is designed with the yogatic lifestyle in mind. Beauty, meaning, comfort and function are the core concepts behind the brand - and it shows! Every piece is handcrafted with love by family-owned businesses in California. We love their Chill Yoga Pants for lounging around the house or hitting the mat!

Use code

JALAHOLIDAY25

for 25% off sitewide between 11/15 and 11/18

Reduce: Drinkware designed to make life easier, and trust us, it does just that! Get a *handle* on the day with their 24oz Cold1 mug. It can carry any type of beverage you place inside while keeping your drink cold for an astounding 36 hours! Its sleek base fits inside most cupholders, and the large handle makes it easy to hold. The best part is the lid - with three modes and a straw, you can sip from the straw, drink from the opening or chug.

Use code

SPROUT20

for 20% off sitewide

MOVE by lexfish: An app that offers all genres of physical training. Enjoy pilates, dance, strength, HIIT, yoga and more. Lex inspires, encourages and uplifts people to show up daily as the best version of themselves. This app is extremely user friendly and would make a thoughtful gift for anyone who enjoys movement!
Akasha: Ever heard of sea moss? It's one of the most powerful and mineral dense plants on the entire planet! It's an excellent source of vitamins, minerals and antioxidants. Our favorite way to use this superfood is by adding it to smoothies, teas, juices and soups. It's so versatile that you can even take a spoonful and use it as a facemask!

Use code

AKASHAHOLIDAY15

for 15% off sitewide until 12/31

Vena: Experience rejuvenating and luxurious skin and body care. Formulated to provide a potent dose of CBD and powerful botanicals to replenish the skin's moisture barrier and boost its reparative qualities. Their Wellness Bundle is the secret weapon to keeping skin glowy, hydrated and healthy throughout the holiday season.

Use code

SPROUT30OFF

for 30% off products included in the Wellness Bundle
That wraps up our list of thoughtful presents for the mind and body. Take advantage of these incredible holiday deals and coupons to give the gift of wellness this year. Want a chance to win prizes from EVERY brand mentioned on this list? Head over to our Instagram and enter our giveaway. Hurry, it ends on November 22nd!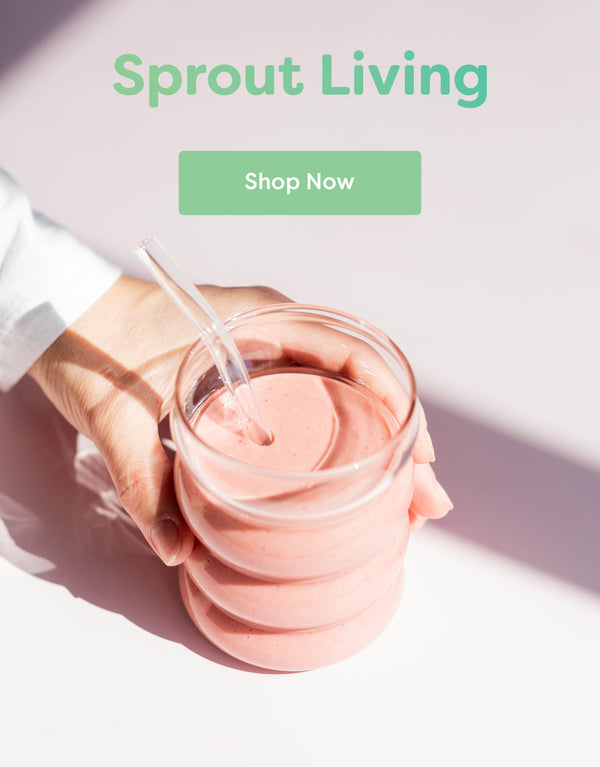 Recent Posts
Healthy Vegan Recipes