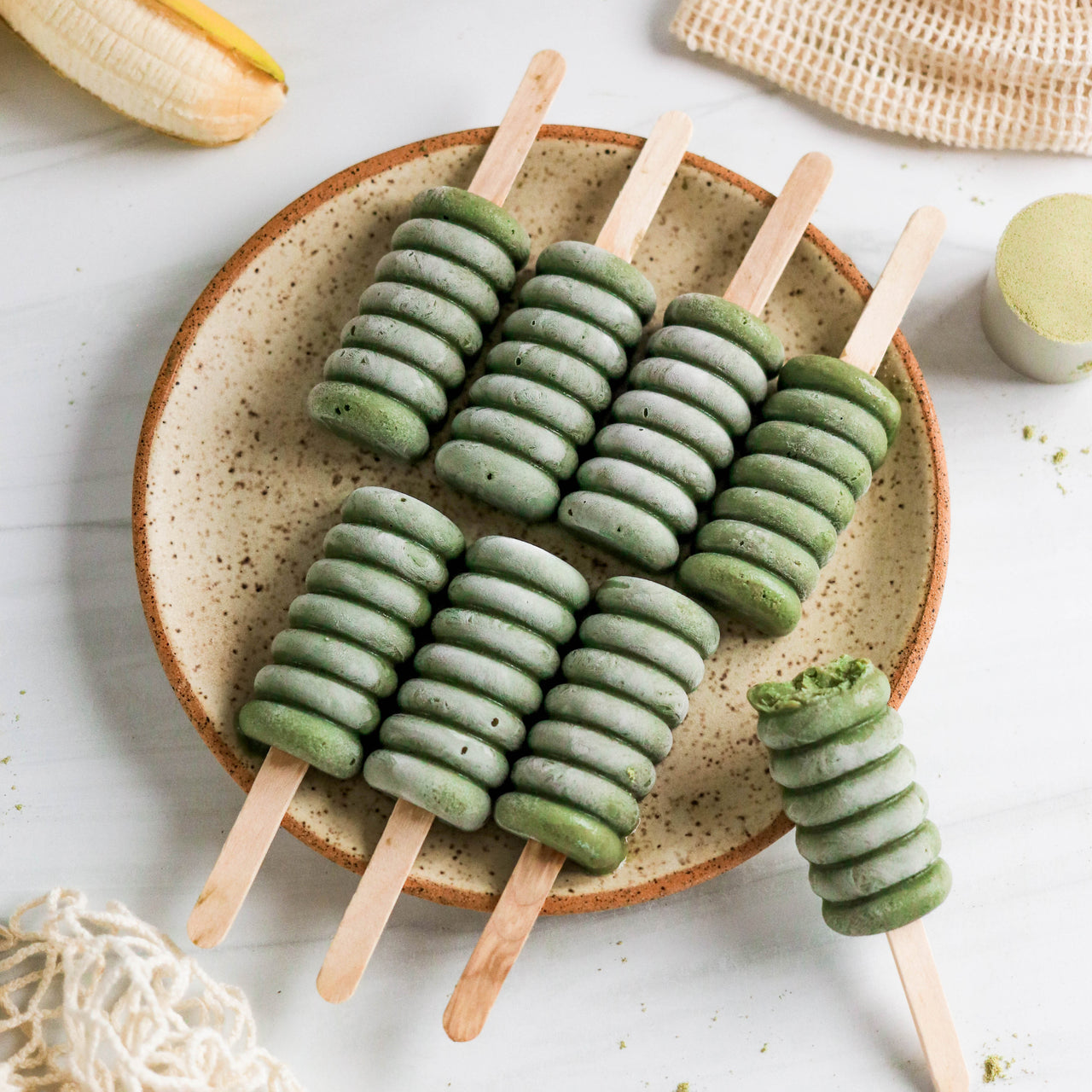 Ultra-refreshing on a hot summer day, these Tropical Green Popsicles are packed with protein and contain no added sugar. All you need is 6 wholesome ingredients and a few minutes to put them together!
2 bananas
1/2 cup frozen pineapple
1/2 cup frozen mango
Juice from 1/2 lime
4 scoops Epic Protein Green Kingdom
1 1/2 cup almond mylk
DIRECTIONS
In a bender, combine bananas, frozen pineapple, frozen mango, lime, Epic Protein and almond milk.
Blend until smooth.
Transfer mixture to popsicle molds (makes 8 large or 16 small).
Place popsicle molds in freezer for at least 4 hours.
Remove from freezer and enjoy!