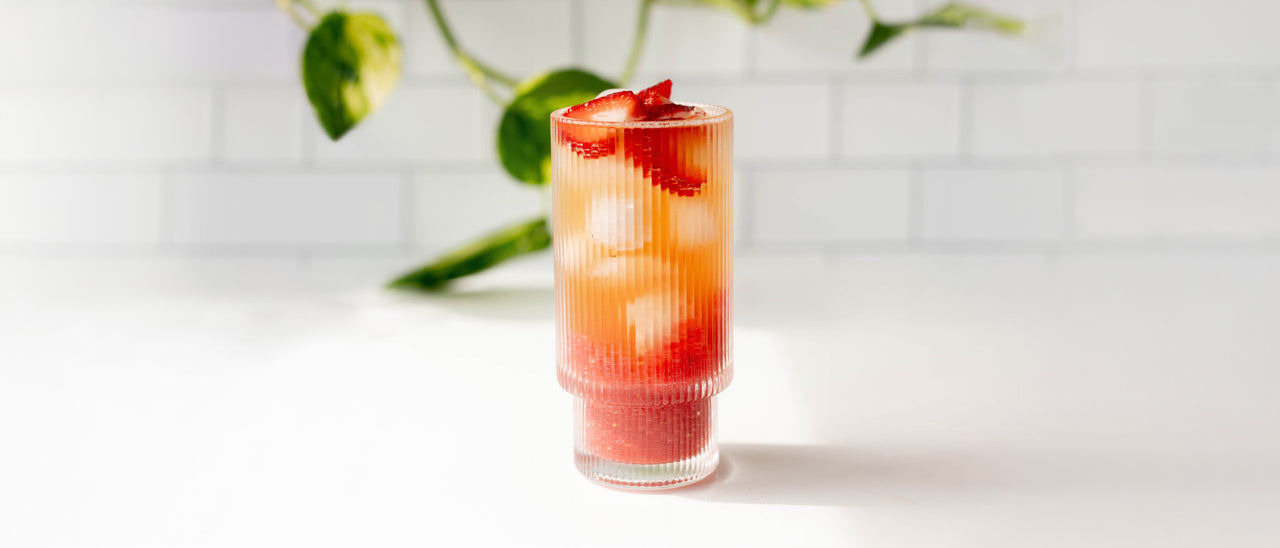 Strawberry Refresher (Starbucks dupe)
All of the deliciousness of the popular store-bought drink at a fraction of the cost and added sugars. Plus the addition of healthy superfoods and adaptogens!
1 scoop Colorfuel Beauty
1 1/2 cups fresh strawberry slices
1 tbsp sugar
Dash of lemon juice
Ice
Water
DIRECTIONS
Make strawberry puree by blending 1 cup of strawberries with 1 tbsp sugar and a dash of lemon juice.
Mix one scoop of Colorfuel Beauty into 8-10oz water.
In a separate glass add strawberry puree.
Add ice.
Pour beauty mix over strawberry puree/ice.
Garnish with leftover fresh strawberries.
Enjoy!