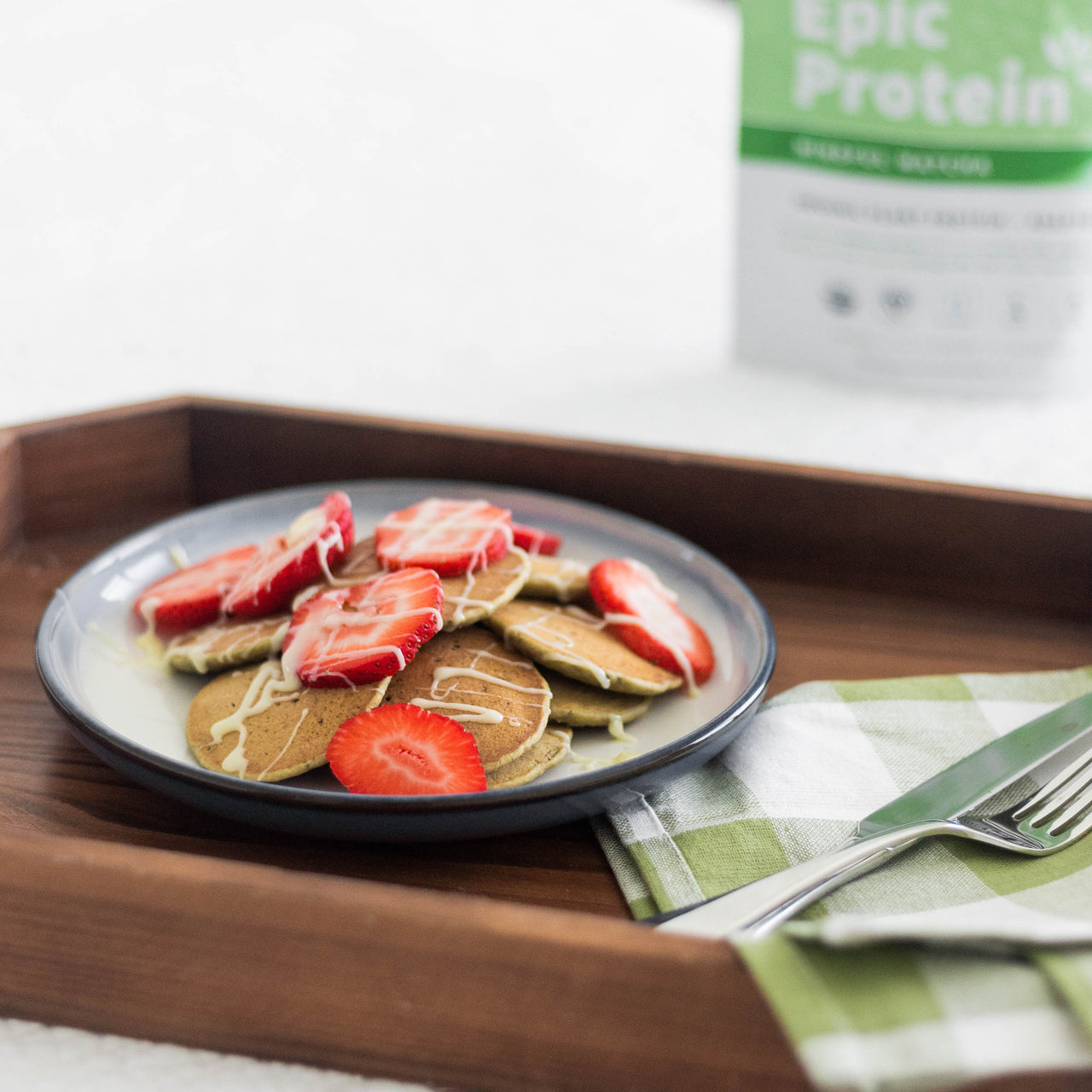 Strawberry Matcha Pancake Bites
These irresistible Strawberry Matcha Pancake Bites by
Dana Gerasimovich
are easy to whip up and are perfect for breakfast, brunch or a light snack. Substitute the scoop of Mindful Matcha for any of our Epic Protein blends to switch things up!
INGREDIENTS
1/2 cup oat flour
1 scoop Epic Protein Mindful Matcha
1 tbsp sweetener of choice
1 tsp matcha powder
1/2 tsp baking powder
1/4 tsp salt
1/2-3/4 cup dairy-free milk
2 tsp ground flax
1 tsp oil of choice
1/2 tsp vanilla extract
Top with strawberry coins and white chocolate drizzle
DIRECTIONS
In a mixing bowl, whisk together the oat flour, Epic Protein, sweetener, matcha powder, baking powder and salt.
In a separate bowl, mix together the milk, flax, oil and vanilla extract.
Combine wet ingredients with dry ingredients.
Bring a greased pan to medium heat and cook pancakes evenly on both sides.
Top with sliced strawberries and drizzle with white chocolate!
---