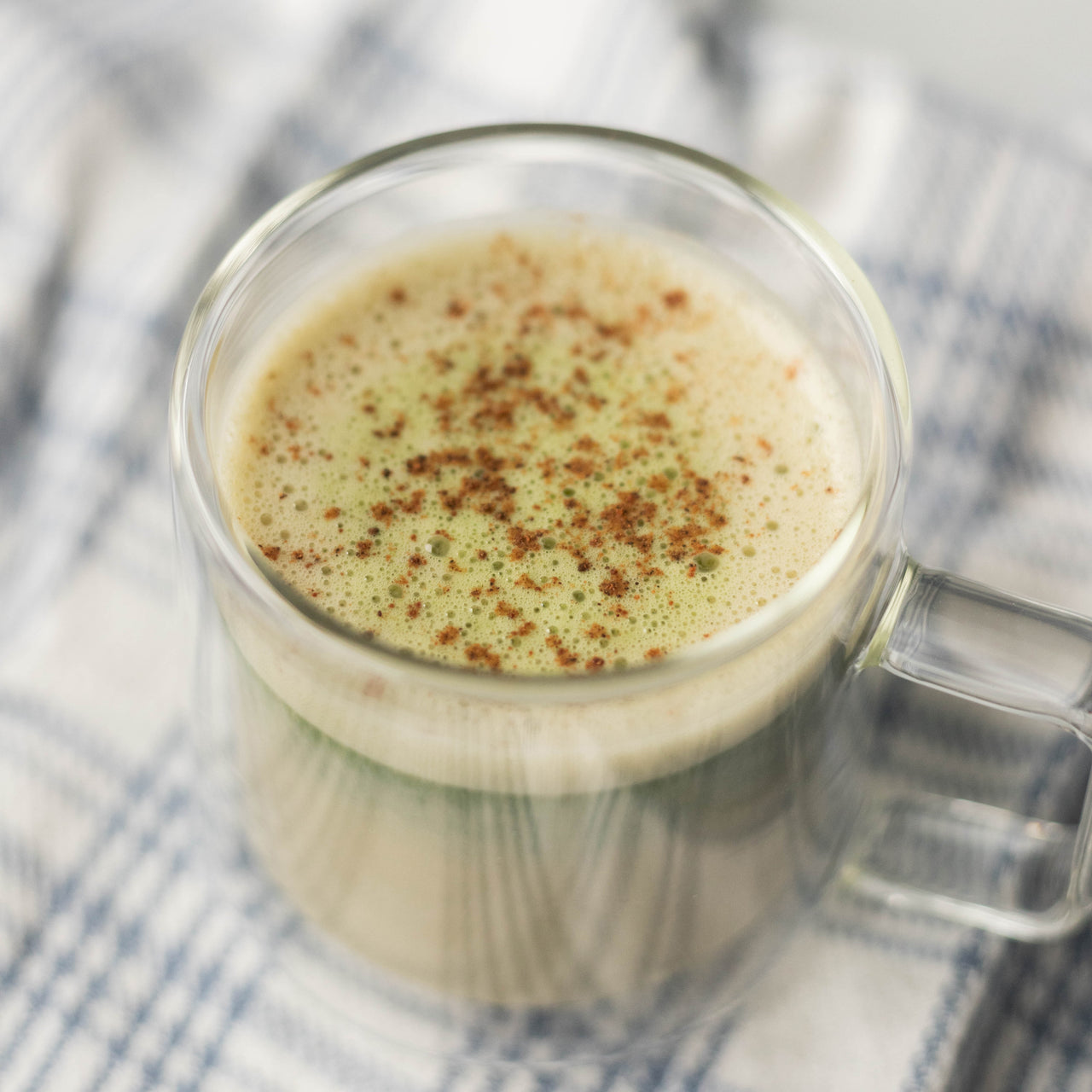 Spiced Maple Matcha Latte
Starbucks has nothing on this Spiced Maple Matcha Latte. It's the perfect way to start any fall morning or when you need an afternoon brain-boost!
6 oz nut mylk
1 scoop Epic Protein Mindful Matcha
1 tsp Nekohama matcha powder
2 oz hot water
2 tbsp maple syrup
Dash of cinnamon
Dash of nutmeg
DIRECTIONS
Warm nut mylk in small pan over medium heat.
Whisk in Epic Protein Mindful Matcha until smooth.
Whisk hot water and Nekohama matcha powder together.
In a mug add maple syrup, cinnamon, nutmeg and warm milk mixture.
Froth or whisk together until smooth.
Slowly pour over hot water and matcha mixture.
Garnish with additional cinnamon and nutmeg.
Enjoy!