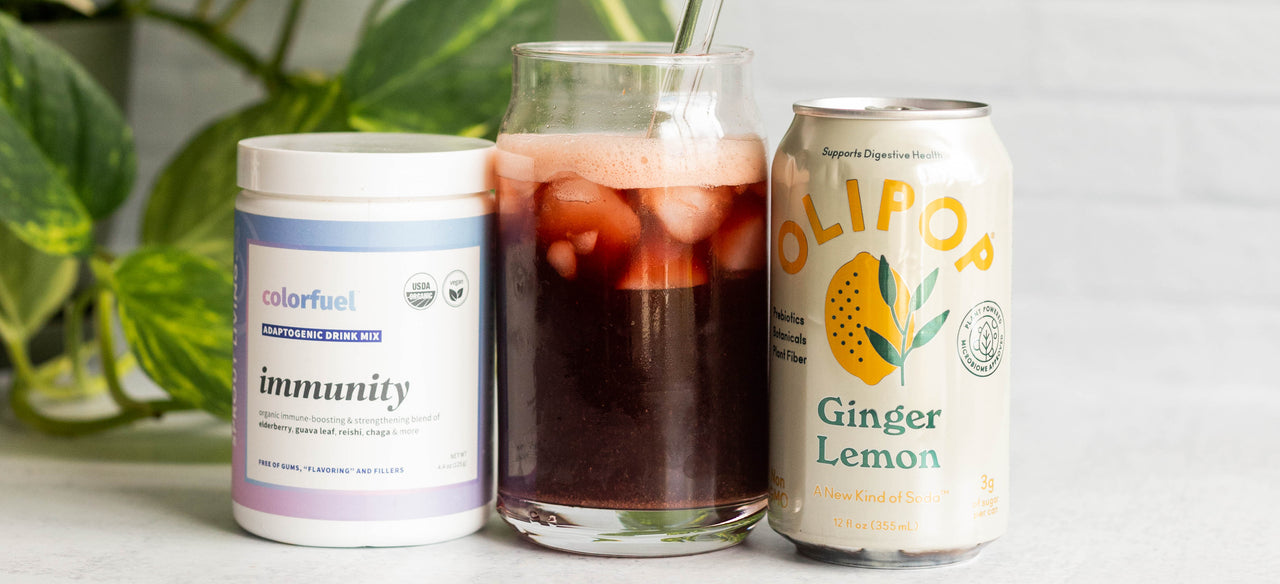 Sleepy Girl Immunity Mocktail
Jumping on the Sleepy Girl Mocktail trend - Sprout Living style. Ensure restful ZZZs and a strong defense system with the addition of Colorfuel Immunity which contains tart cherry juice + an array of other superfoods.
1/2 cup tart cherry juice
1 tsp magnesium powder
1 scoop Colorfuel Immunity
Olipop Lemon Ginger
Ice
DIRECTIONS
Fill glass halfway with tart cherry juice.
Add magnesium powder and Colorfuel Immunity powder.
Mix well.
Add ice.
Top with Olipop Lemon Ginger.
Enjoy!