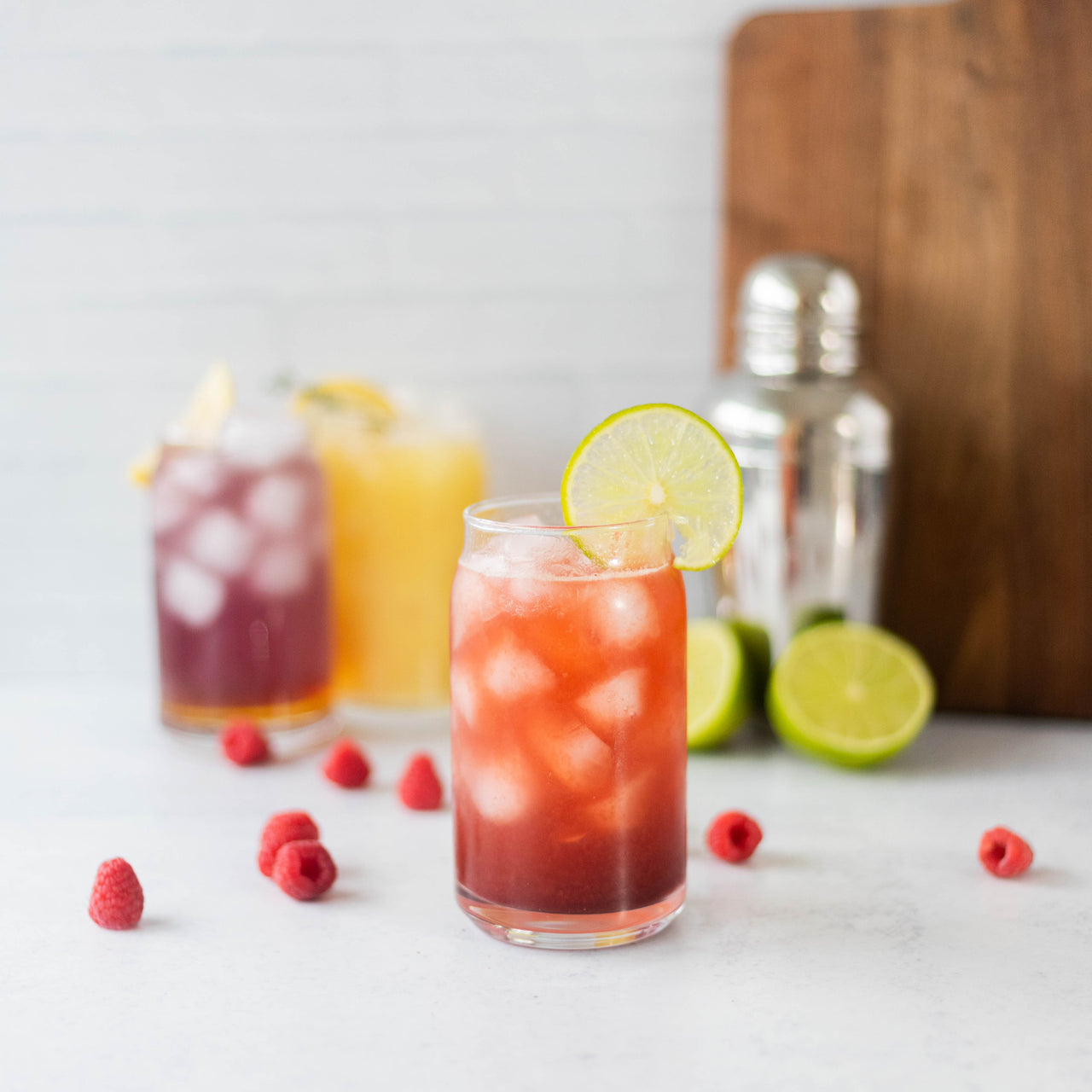 This Raspberry Lime Fizz is a great mocktail that comes together with just 5 ingredients. A scoop of our Colorfuel Immunity means you'll be hangover-free AND sniffle-free.
DIRECTIONS
In a bowl, muddle together 5 raspberries, the juice from 1/2 a lime and 1 scoop of Colorfuel Immunity.
Strain mixture to remove seeds.
Pour over glass with ice.
Top with Raspberry Lime Spindrift/tonic water.
Garnish as desired.
Enjoy!