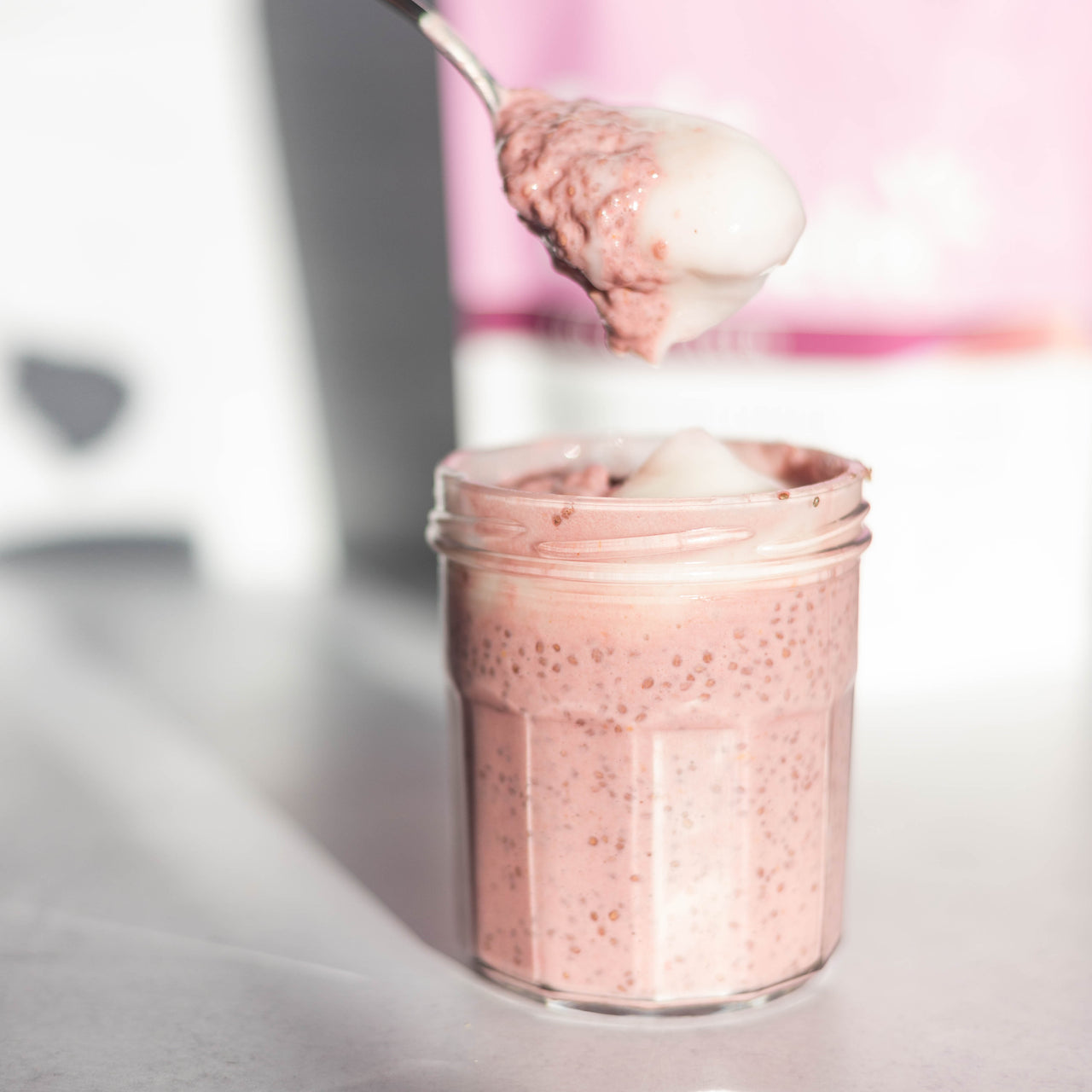 Looking for a hassle-free, high-protein breakfast? This Raspberry Chia Pudding is loaded with nutrients and can be made the night ahead for busy mornings. 
1 cup unsweetened almond milk
1 scoop Epic Protein Pro Collagen
3 tbsp chia seeds
1 tsp maple syrup
1 1/4 cups fresh raspberries
Coconut yogurt
DIRECTIONS
Blend almond milk, Epic Protein, raspberries and maple syrup together.
Pour into container and add chia seeds.
Let thicken in the refrigerator for 2 hours or more.
Add a layer of coconut yogurt.
Enjoy!