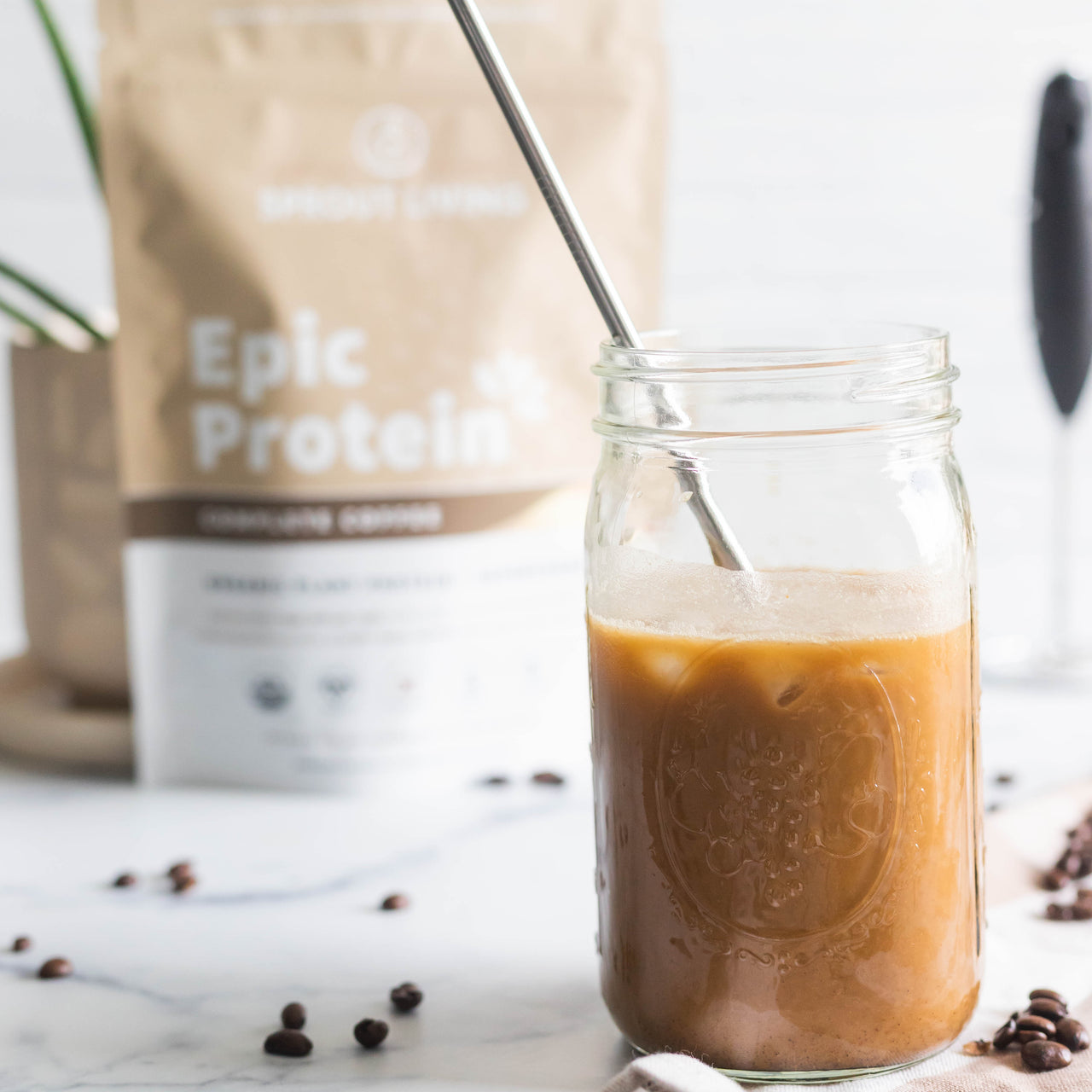 PSL but make it healthy. This flavor combo is TRULY a match made in heaven. But skip the Starbucks stop to save some coin + calories and make this protein-packed, nutritionist-approved version at home instead! PRO TIP: freeze leftovers into ice cube trays to up your coffee game all week long!  
1/2 cup canned coconut milk
1/3 cup nut milk
1 tbsp pumpkin puree
1 tsp pumpkin spice
2 tbsp maple syrup
1 tsp vanilla extract
8 ounces cold brew
2 scoops Epic Protein Complete Coffee
DIRECTIONS
Add coconut milk, nut milk, pumpkin puree, pumpkin spice, maple syrup, vanilla extract and Epic Protein Complete Coffee to a jar or blender.
Mix with frother (or high speed blender).
In a separate cup, add cold brew and ice.
Pour pumpkin cream/froth on top.
Enjoy!