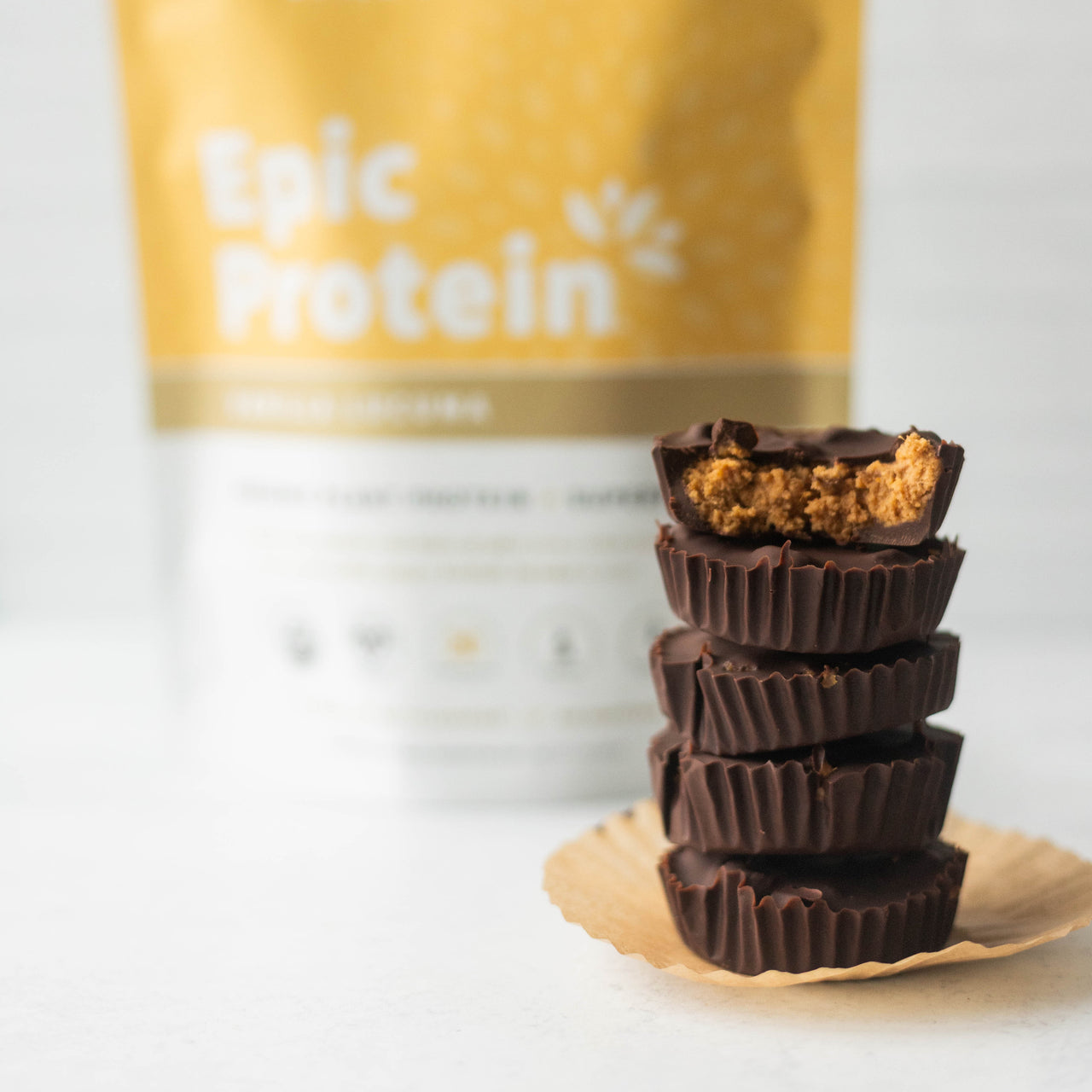 These copycat pumpkin "Reece's" treats were inspired by
Megan Murphy
 (go check her out on Instagram!). They're much healthier than any store-bought version you'll find, and pack a punch of delicious plant-based protein. 
1/2 cup pumpkin puree
1/2 cup peanut butter
1 tbsp maple syrup
1 scoop Epic Protein Vanilla Lucuma
1 tbsp pumpkin pie spice
2 cups chocolate chips
2 tbsp coconut oil
DIRECTIONS
Melt chocolate chips and coconut oil together in the microwave for 30 seconds. 
Pour about 1 tablespoon of the melted chocolate into a muffin tray and spread along the bottom and up along the sides.
Place in the freezer for a few minutes.
In a bowl, mix together peanut butter, pumpkin puree, maple syrup and Epic Protein Vanilla Lucuma.
Remove the tray from the freezer and add a spoonful of the mixture into each chocolate cup.
Pour remaining melted chocolate on top, covering evenly.
Place back in freezer until chocolate sets.
Enjoy!