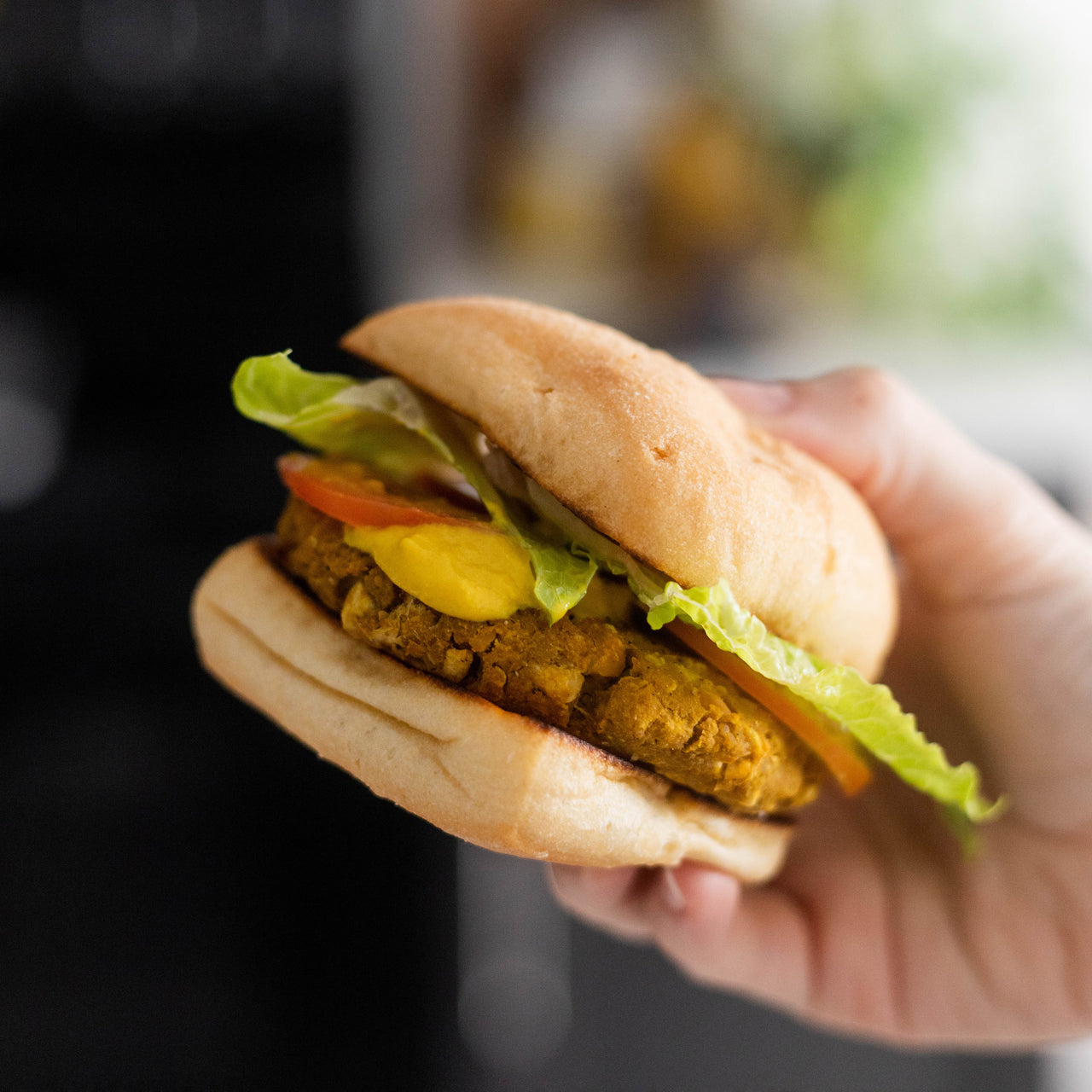 Pumpkin Seed Protein Burgers
Inspired by
Hannah Kaminsky of BitterSweet blog
, these hearty veggie-burgers are DELICIOUS and a summer staple here at Sprout Living. Throw them on a bun with your favorite fixings or dice them up for salads and grain bowls!
1 tbsp olive oil
2 cloves minced garlic
1 cup diced onion
1 tsp balsamic vinegar
1 14-ounce can chickpeas, drained
1/2 cup pumpkin puree
1 tbsp yellow mustard
1 tsp ground cumin
1/4 tsp dried oregano
Salt and Pepper
Dressings: bun, tomato, lettuce, mustard (optional)
DIRECTIONS
Preheat oven to 425 F.
Line a baking sheet and lightly grease.
Heat olive oil in a medium saucepan over medium heat.
When simmering, add in garlic and onions and cook for 6-8 minutes.
Deglaze the pan with the balsamic vinegar, turn off heat and let cool for ~10 minutes.
In a separate bowl, roughly mash the beans.
Add in pumpkin puree, mustard, spices, herbs, sautéed veggies and Pumpkin Seed Protein and mix well.
Season with salt and pepper to taste.
Measure out between 1/3-1/2 cup of mixture and form into patties.
Space them on baking sheet at least 1 inch apart.
Bake for 15 minutes, flip, bake for 10 more minutes until golden brown.
Let patties cool for 10-15 minutes before removing from baking sheet.
Serve immediately or let cool completely before freezing and storing.
Enjoy!