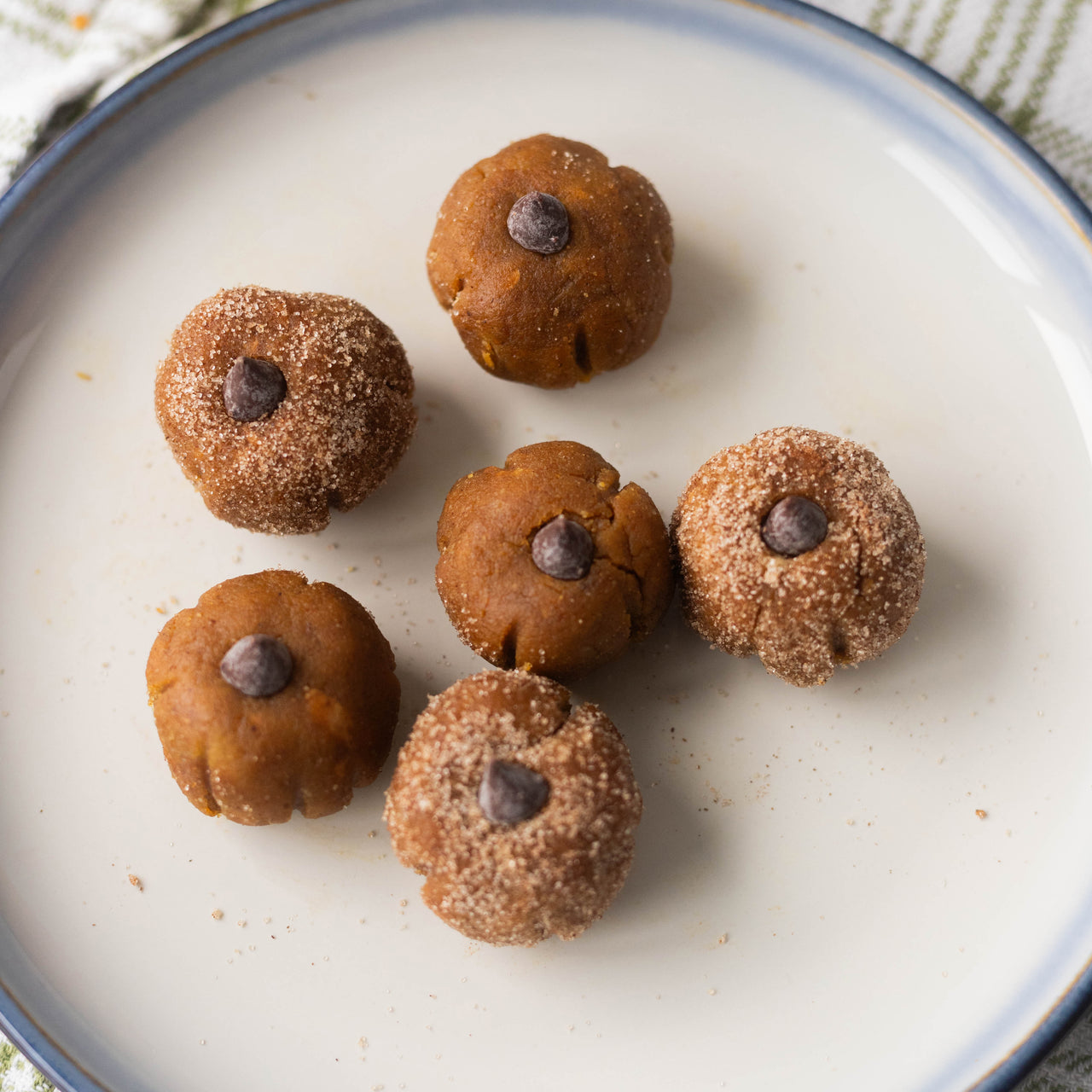 Get into the spooky spirit with these festive Pumpkin Protein Bites inspired by
Kat Condon
. They're made with wholesome ingredients and are packed with protein and healthy fats!
1 cup almond flour
1/4 cup Simple Pumpkin Seed Protein
1/2 cup cashew butter
1/4 cup pumpkin puree
1 tsp pumpkin pie spice
1/4 tsp cinnamon
1-2 tbsp maple syrup, as needed
Cinnamon sugar
Chocolate chips
DIRECTIONS
In a bowl combine almond flour, Simple Pumpkin Seed Protein, cashew butter, pumpkin puree, pumpkin pie spice, cinnamon and maple syrup.
Chill batter for 10 minutes.
Roll into balls.
Use toothpicks to build pumpkin shape.
Roll a few in cinnamon sugar.
Top with chocolate chip stem.
Enjoy!