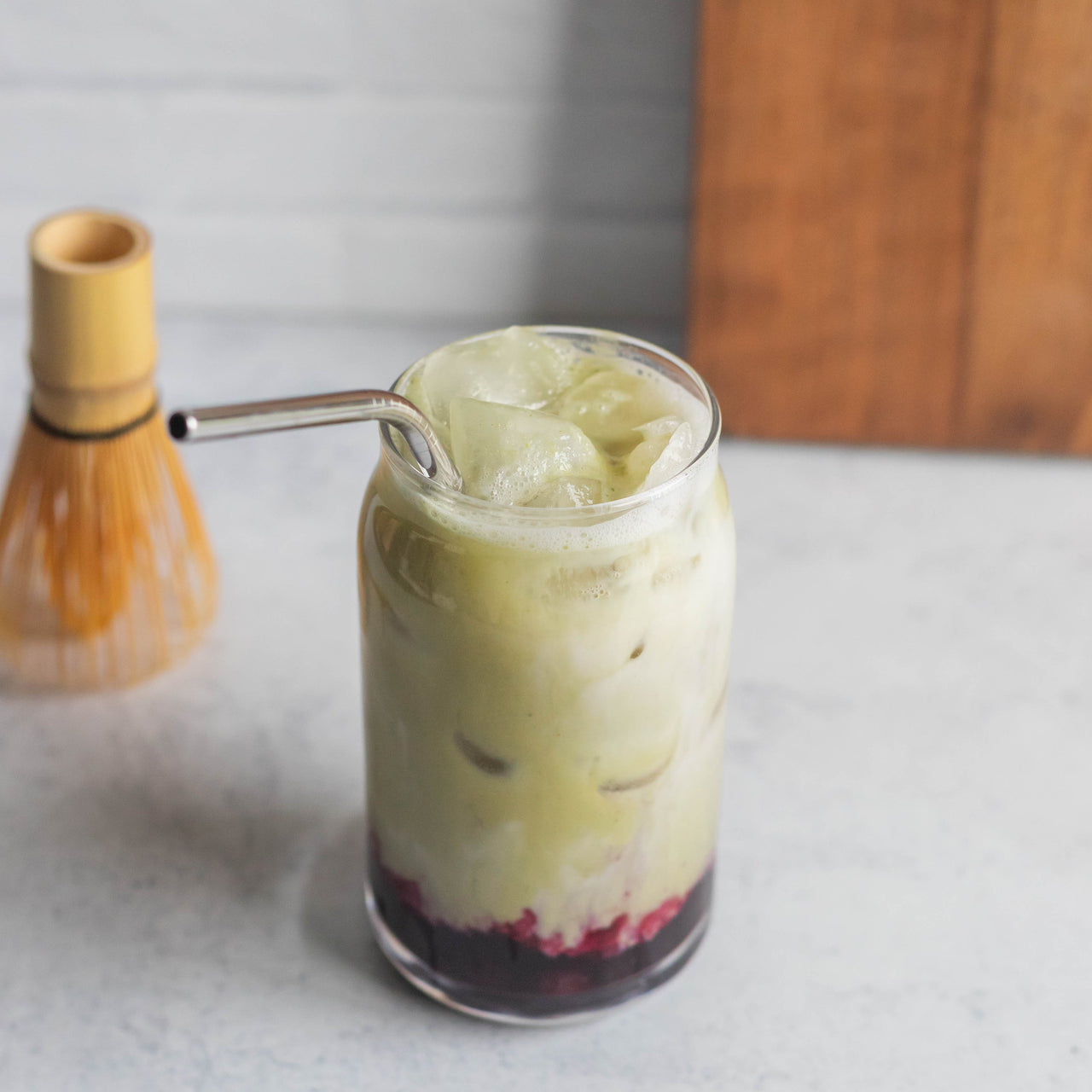 Protein Blueberry Matcha Latte
Light. Creamy. Refreshing. This Blueberry Matcha Latte is loaded with antioxidants and powerful superfoods. What a way to start your day!
1 tsp matcha powder
1 scoop Epic Protein Mindful Matcha
2 ounces hot water
1 cup plant-based milk
2 cups blueberries
1/2 cup sugar
1 cup water + 2 tbsp water
1 tablespoon cornstarch or tapioca starch
DIRECTIONS
To make blueberry syrup, combine 1 tbsp cornstarch and 2 tbsp water and set aside.
In a pot add blueberries, sugar and 1 cup of water.
Bring to a boil then reduce heat and let simmer for 10 minutes, stirring occasionally.
Add the water and starch mix to the pot and mix, turn off heat and set aside for 5 minutes.
In a separate bow, blend/whisk matcha powder, Epic Protein and hot water until smooth.
Add blueberry syrup to bottom of cup of choice.
Top with ice and plant-based milk.
Slowly pour over matcha mixture.
Enjoy!