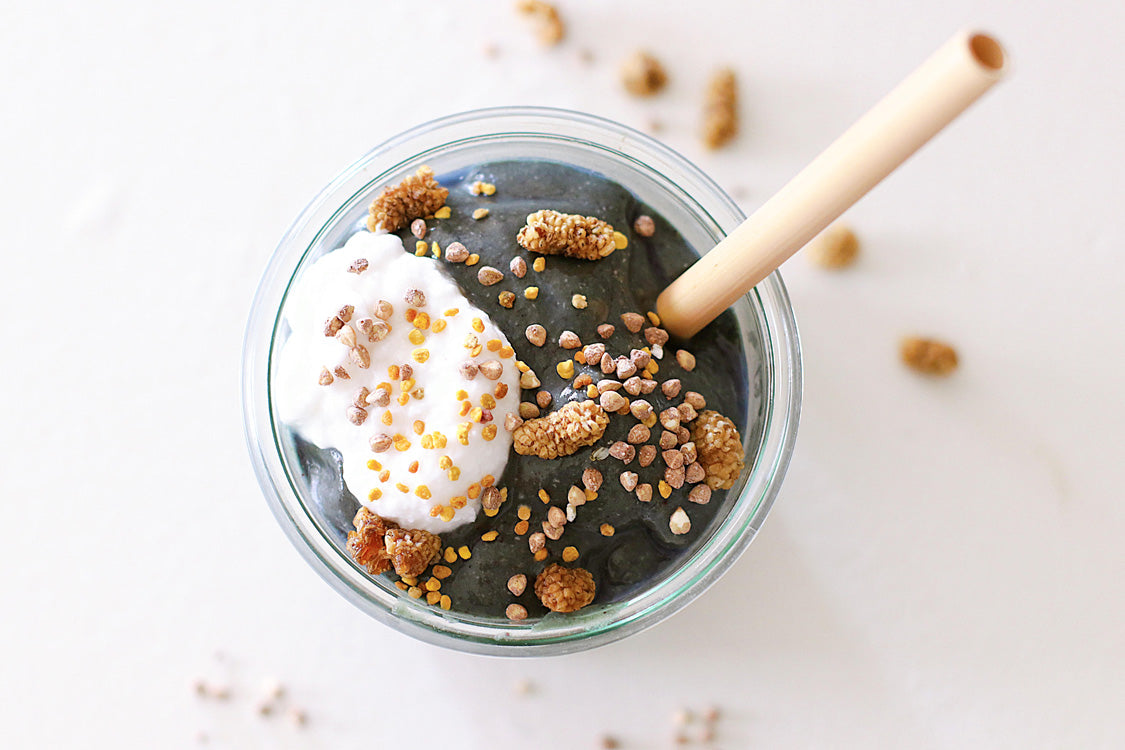 This post-workout smoothie is perfect to fuel your body after an intense training session, but can also be enjoyed at any time! It features our Epic Real Sport, which is loaded with 24 g of complete plant protein and a performance-boosting blend of turmeric, ashwagandha, tart cherry, reishi, chaga & more!
INGREDIENTS
1 cup frozen spinach
1 medium-sized frozen banana
1/4 cup frozen blueberries
1/4 cup frozen cherries
1/4 cup frozen papaya
1/2 cup frozen riced cauliflower
1/2 cup frozen zucchini
1/4 cup frozen coconut meat
1/2 cup coconut water (1/2 scoop of Coconut Water Powder with 1/2 cup filtered water)
2 scoops of Epic Protein : Real Sport
Blue magic powder
~ 1/2 tsp of Dulse granules
Water to blend
DIRECTIONS
Add everything to your blender!
Blend until desired consistency, adding more liquid if necessary.
Pour into your favorite bowl or jar and top with your favorite superfoods (pictured here with coconut yogurt and bee pollen)!
---
ABOUT THE CHEF
This is a guest recipe from Danielle Bear (@cacaoforcoconuts_). Danielle is a food lover on a mission to fuel her body and mind through a healthy lifestyle. She's inspired by the beauty in everything, especially pretty food and hopes to create nourishing recipes that everyone can appreciate and enjoy.