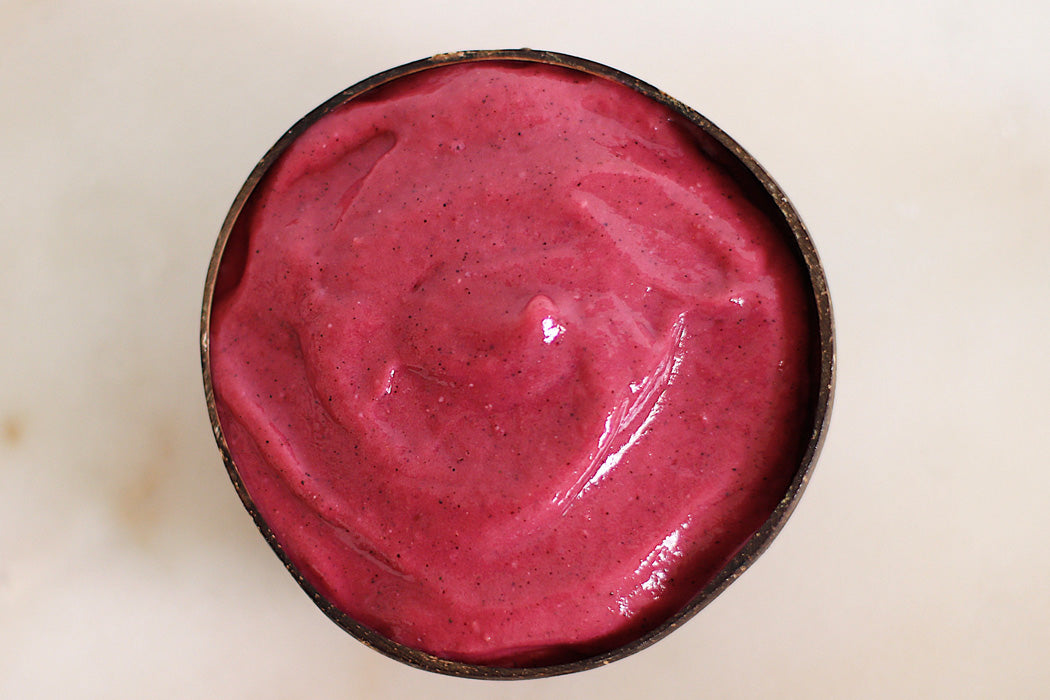 Pink Vanilla Lucuma Protein Bowl
Dragon fruit, sweet potato and papaya pack this smoothie with fiber, vitamin C and antioxidants! Our Epic Protein Vanilla Lucuma adds in a healthy serving of complete plant protein that helps to boost and strengthen the body.
INGREDIENTS
1 dragon fruit packet
1/2 cup baked then frozen Japanese sweet potatoes
1 cup frozen riced cauliflower
1/4 cup steamed then frozen zucchini
1 cup frozen papaya pieces
1/2 frozen banana
1 tsp freeze dried dragon fruit powder (optional)
1 tsp maca
1 scoop Epic Protein : Vanilla Lucuma
1 cup almond milk
DIRECTIONS
Add everything to your blender and blend until thoroughly combined.
Pour into your favorite bowl and grab a spoon.
NOTES
This smoothie will be thick like ice cream!
---
---
ABOUT THE CHEF
This is a guest recipe from Danielle Bear (@cacaoforcoconuts_). Danielle is a food lover on a mission to fuel her body and mind through a healthy lifestyle. She's inspired by the beauty in everything, especially pretty food and hopes to create nourishing recipes that everyone can appreciate and enjoy.