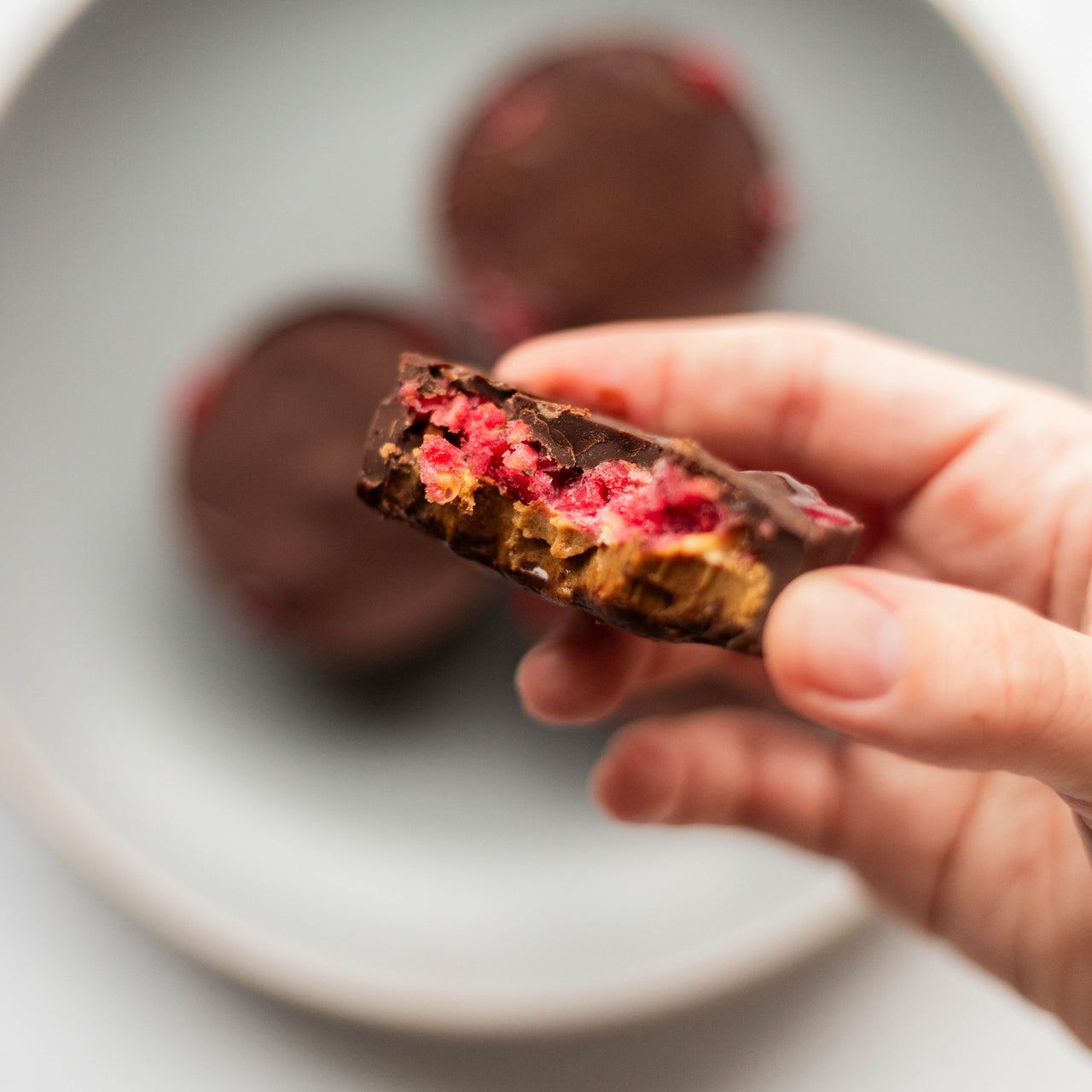 A healthy spin on a candy aisle classic. These PB&J Protein Bites are so easy to whip up and are sure to satisfy any sweet tooth!
DIRECTIONS
Mix peanut butter and Epic Protein together.
Melt dark chocolate in pan over low heat.
Add a think layer of melted chocolate to a muffin tin.
Top with peanut butter chopped peanuts and 

mashed raspberries.

Drizzle with more melted chocolate.
Freeze for at least 20 minutes.
Slice and enjoy!