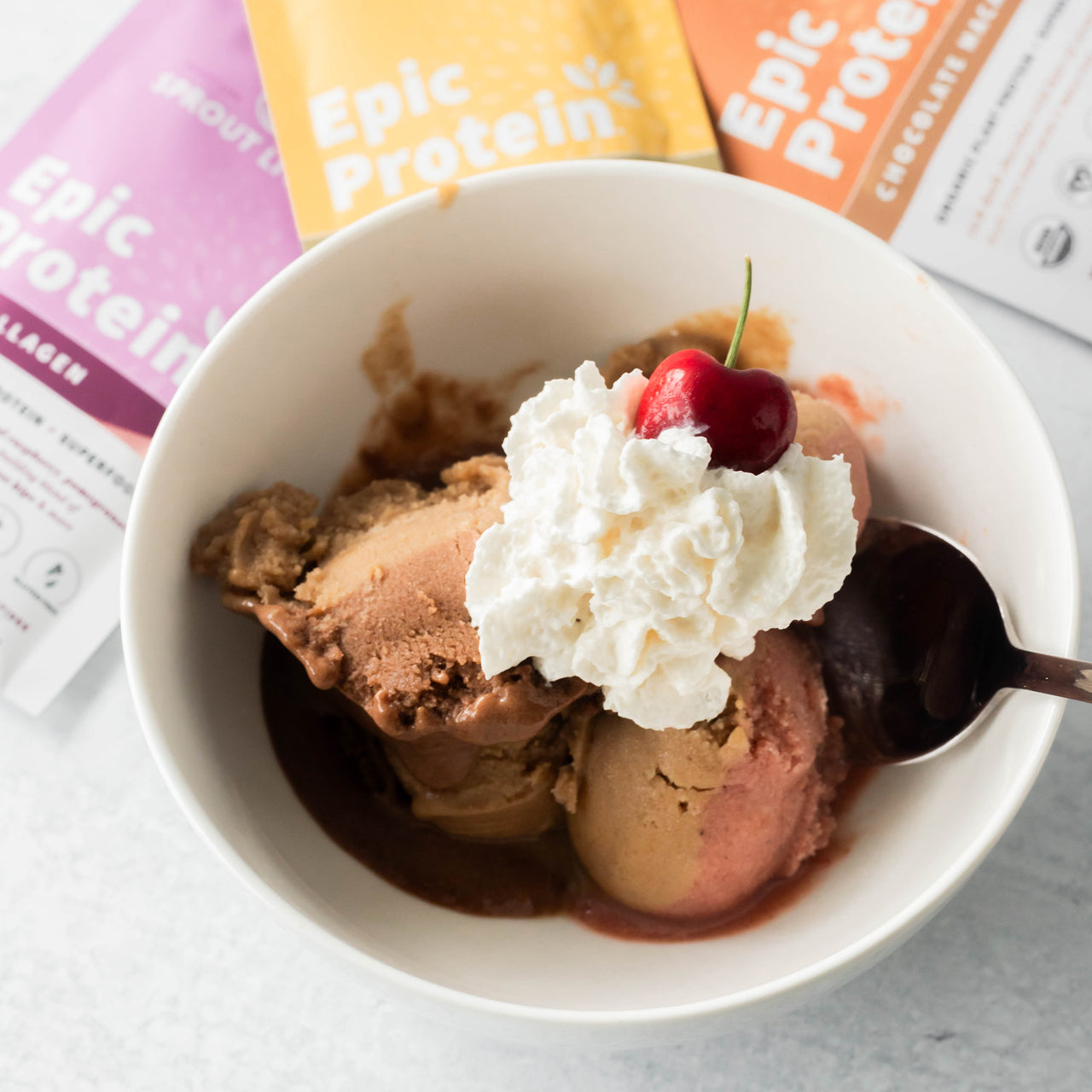 Neapolitan Protein Ice Cream
Dessert - but make it healthy!
DIRECTIONS
Blend together 2 bananas, 2-3 tablespoons of milk and 2 scoops of Epic Protein for each flavor.
Freeze each flavor in freezer-safe container separately or, if together, allowing a few minutes between each to avoid them melding together.
Let all flavors freeze for at least 4 hours.
Enjoy!