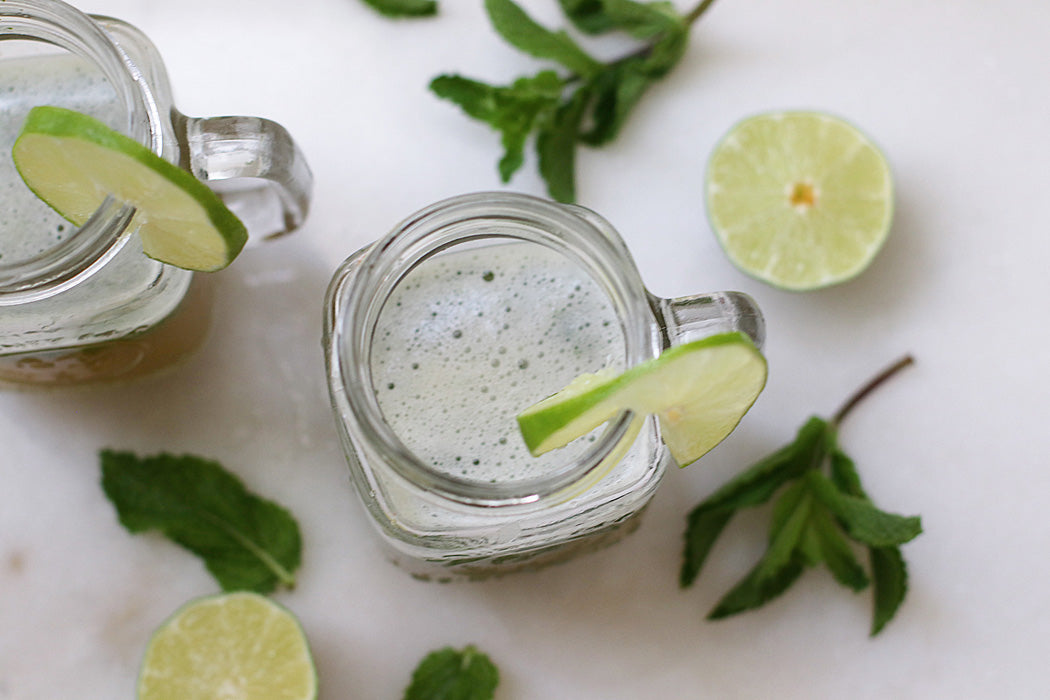 Minty Limeade with Coconut Water
Keep hydrated all summer long with this simple six-ingredient mocktail. All you need for this refreshing beverage is a bag of our Organic Coconut Water Powder and a handful of ingredients you likely already have in the kitchen.
INGREDIENTS
1/2 cup coconut water (1 1/2 scoop of Coconut Water Powder with a 1/2 cup of water!)
2 ice cubes
1 cup loosely packed mint leaves
1 Tbsp sweetener (cane sugar or date syrup)
2 limes (seeded with peel off)
Extra limes and mint for garnish
DIRECTIONS
This recipe is muddle-free. Simply add everything to a blender.
Starting at a low speed, gradually increase to desired consistency.
Add a lime to your glass and enjoy!
NOTES
–
---
---
ABOUT THE CHEF
This is a guest recipe from Danielle Bear (@cacaoforcoconuts_). Danielle is a food lover on a mission to fuel her body and mind through a healthy lifestyle. She's inspired by the beauty in everything, especially pretty food and hopes to create nourishing recipes that everyone can appreciate and enjoy.