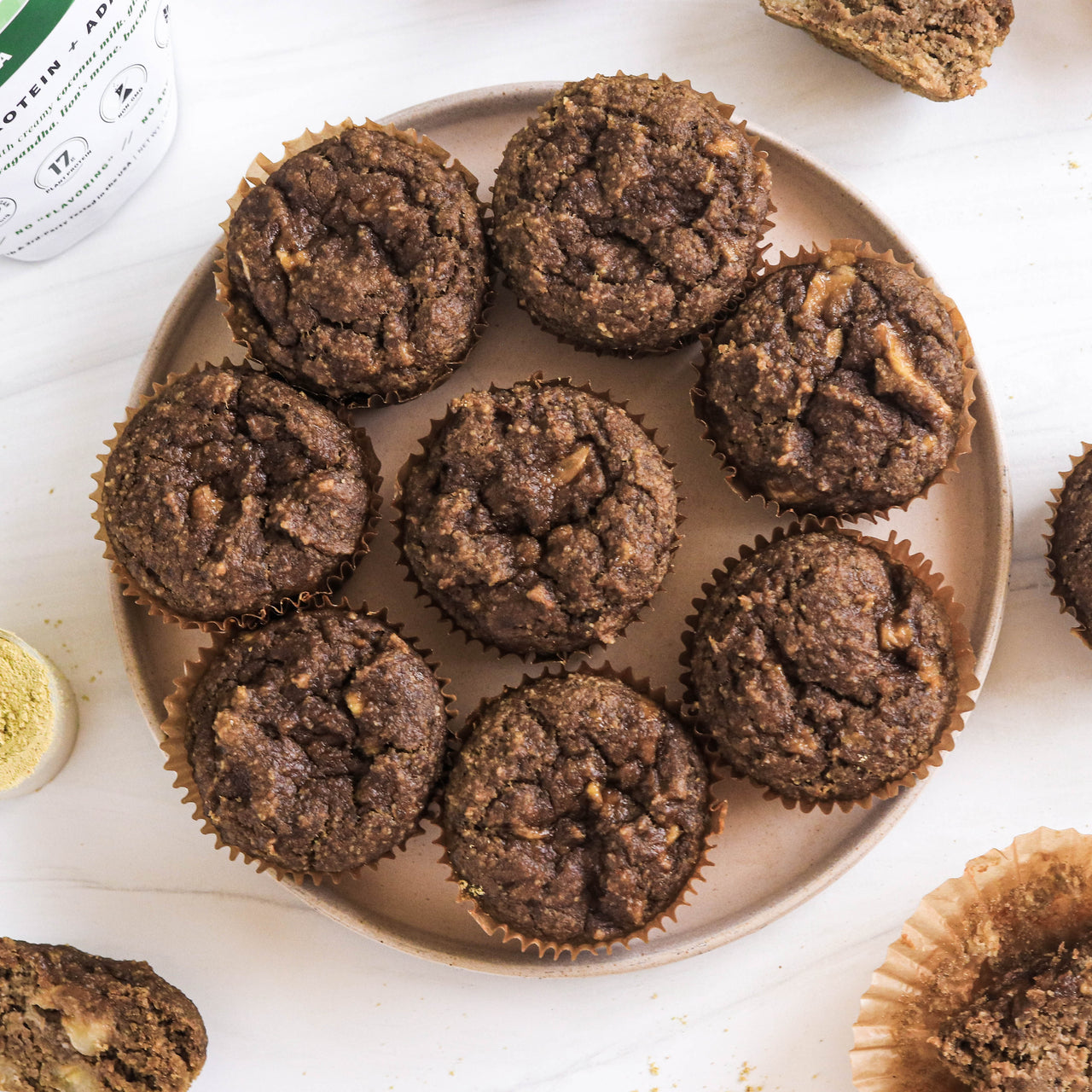 Muffins packed with superfoods and brain-boosting nootropics? Yes please! Made with only a handful of simple, wholesome ingredients, they're great to meal-prep ahead for easy breakfasts on-the-go, a post-gym snack or a midnight treat. 
3 medium spotty bananas
1/4 cup avocado oil
3/4 cup almond milk
1 Tbsp apple cider vinegar
1 cup almond flour
1 cup gluten-free 1:1 baking flour
3/4 cup Epic Protein Mindful Matcha 
2 tsp baking powder
1/2 tsp baking soda
1 ripe banana, chopped up (optional)
DIRECTIONS
Preheat oven to 350 degrees F. 
In a mixing bowl, mash bananas.
Whisk in the rest of the wet ingredients.
In another bowl, combine dry ingredients together.
Pour the wet ingredients into the dry ingredients - mix.
Fold in chopped bananas (optional).
Line a muffin pan with muffin liners. Lightly oil to avoid sticking.
Transfer batter into muffin liners.
Bake for 20 minutes (they will be soft, so let them cool completely).
Enjoy and store in refrigerator!