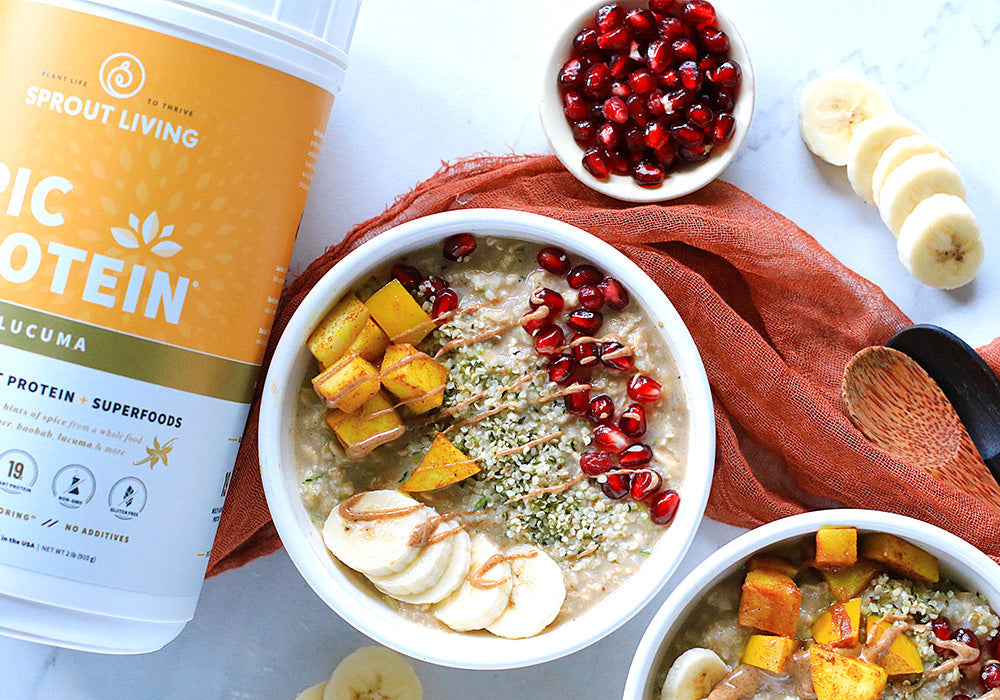 Oatmeal never looked so good! This bowl is loaded with hidden veggies and complete plant protein from our Epic Vanilla Lucuma. Customize it to your liking and double the batch for quick and easy breakfasts throughout the week.
INGREDIENTS
Oat Ingredients
Toppings
Apples (stewed in coconut oil, turmeric, cinnamon and pumpkin pie spice)
Pomegranate seeds
Bananas
Hemp Hearts
Drippy almond butter
DIRECTIONS
Add oats, cauliflower and water to a pot. Bring to a boil.
Grate zucchini (I use a cheese grater).
Reduce heat, add in zucchini and protein powder.
Stir well until everything is incorporated.
Transfer to a bowl and top!!
---
---
ABOUT THE CHEF
This is a guest recipe from Danielle Bear (@cacaoforcoconuts_). Danielle is a food lover on a mission to fuel her body and mind through a healthy lifestyle. She's inspired by the beauty in everything, especially pretty food and hopes to create nourishing recipes that everyone can appreciate and enjoy.