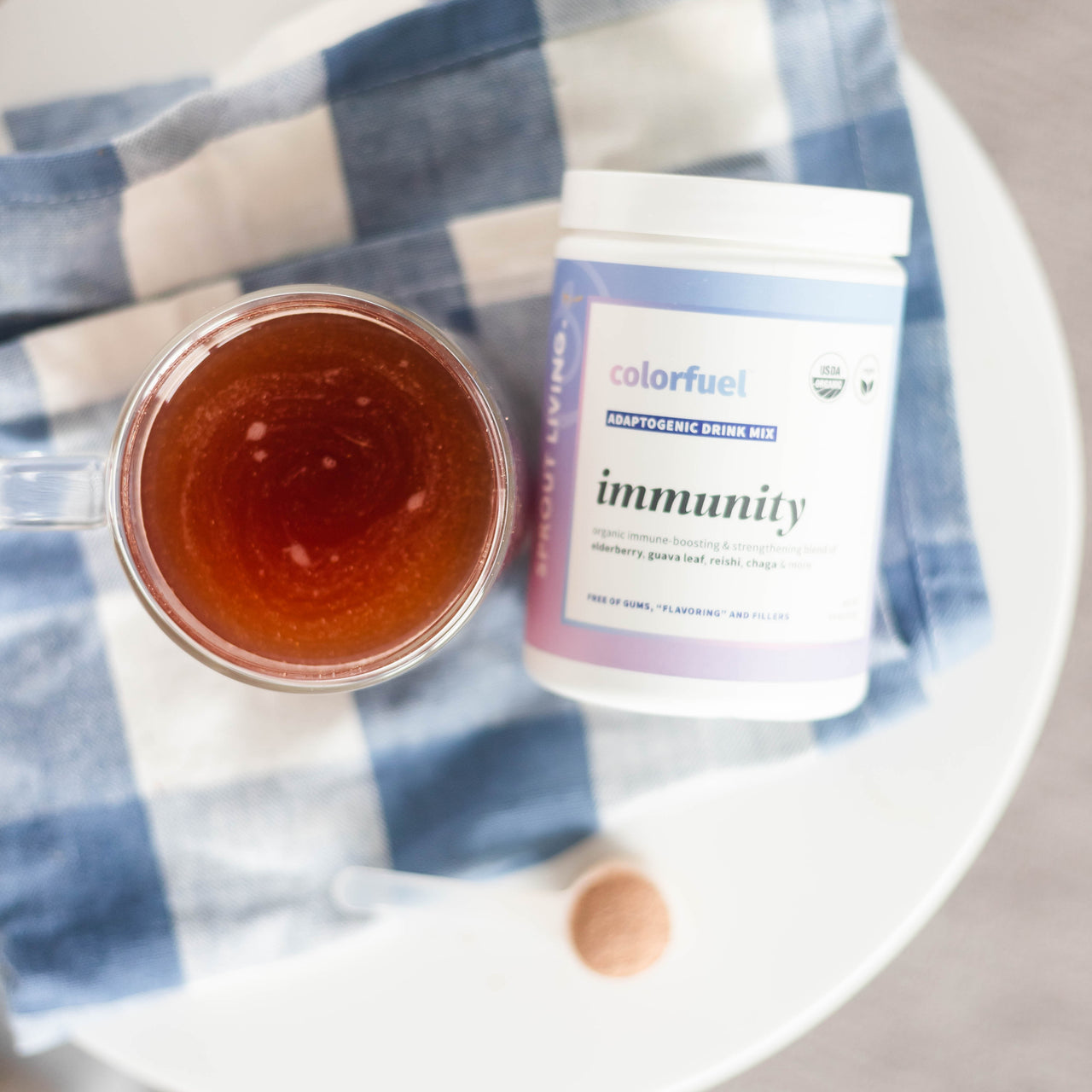 Lemon Ginger Immunity Tea
This Lemon Ginger Immunity Tea is the perfect beverage to add to your wellness routine to boost the body's natural defense system all year long. It comes together in just a few short minutes!  
DIRECTIONS
Steep tea in hot water for at least 3 minutes.
Add Colorfuel Immunity and blend with frother to combine.
Enjoy!