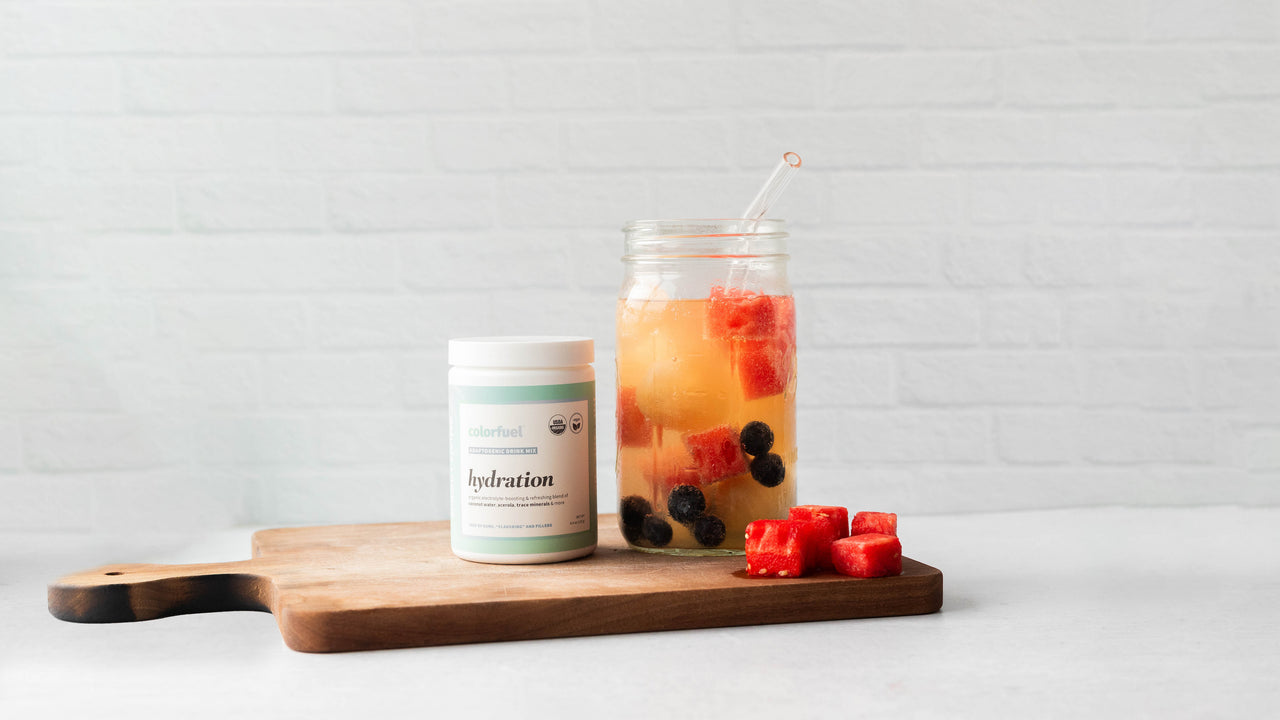 Hydrating Watermelon Refresher
Chill out with this superfood and adaptogen-packed Hydrating Watermelon Refresher. Make the ice cubes ahead of time and get creative with your fruits of choice!
2 scoops Colorfuel Hydration
16 oz water
1/3 cup frozen blueberries
1/3 cup fresh watermelon
1 can sparkling water
DIRECTIONS
Blend Colorfuel Hydration into water.
Pour water into ice molds and let freeze until solid.
Add Colorfuel Hydration, blueberries and watermelon to glass.
Top with sparkling water.
Enjoy!