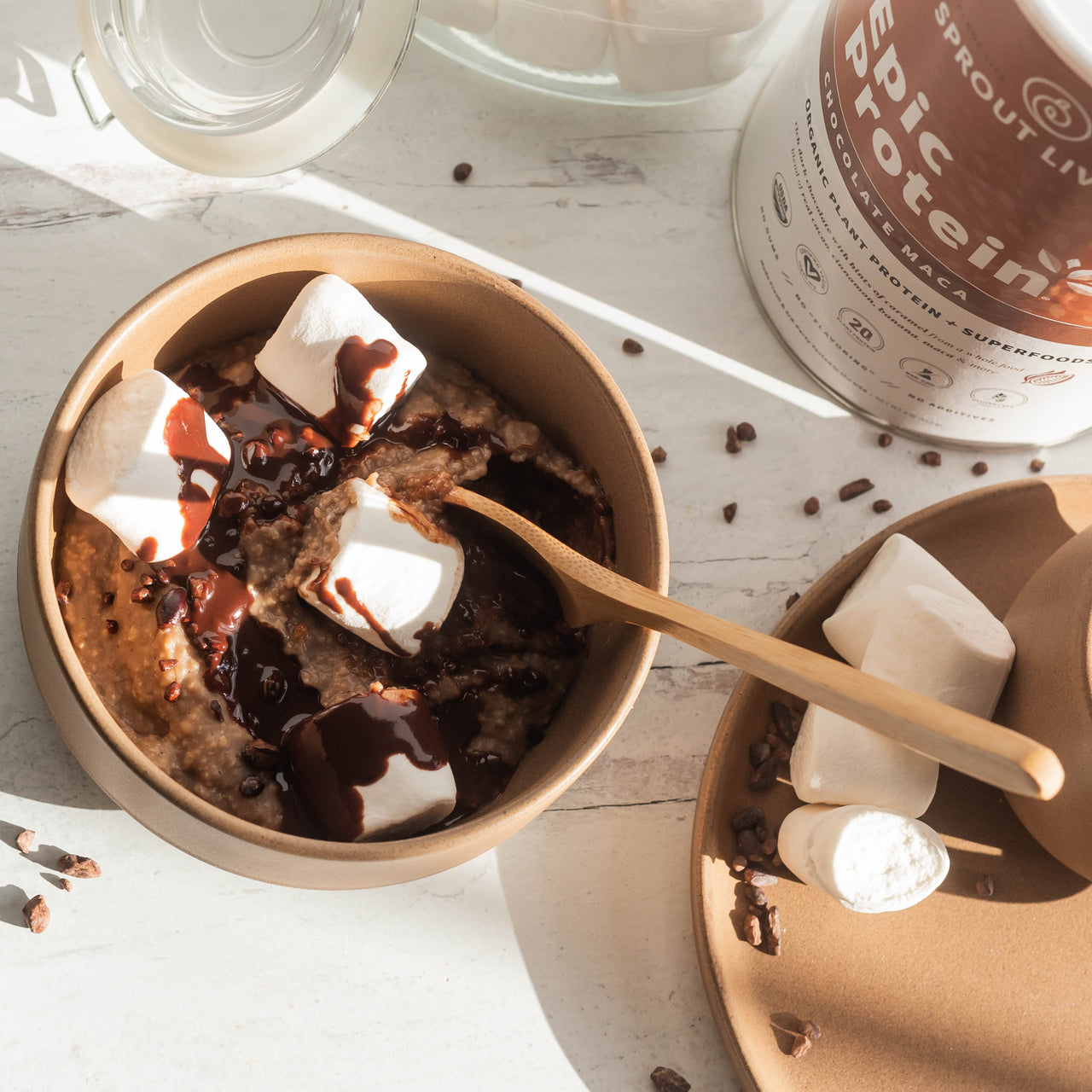 You've had oatmeal before, but not like this! These Hot Cocoa Oats encompass all of the coziness of everyone's favorite winter beverage, but made to be enjoyed for a nourishing breakfast, a healthy snack or a guilt-free dessert. They satisfy a sweet tooth any time of day.
1/2 cup blended oats
1/2 cup water
1/2 cup non-dairy milk
2 tbsp non-dairy yogurt
1 tbsp maple syrup
1/2 tsp vanilla extract
1 pinch of salt
1 splash of coffee (optional)
Toppings: vegan marshmallows, mini chocolate chips, chocolate drizzle
DIRECTIONS
In a small saucepan combine blended oats, Epic Protein, water, non-dairy milk, salt and coffee.
Bring to a boil, then lower to a simmer.
Cook, stirring often, until thickened (2-3 minutes).
Stir in yogurt, maple syrup and vanilla extract.
Transfer to a serving bowl and top as desired. 
Enjoy!