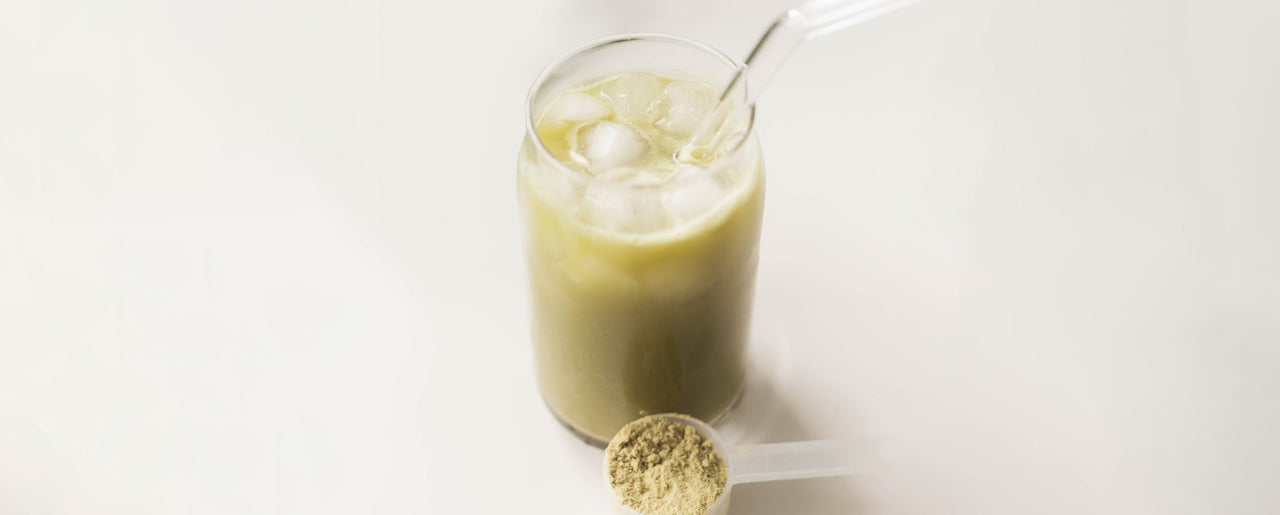 High-Protein Iced Matcha Latte
Comforting, creamy and nutrient-packed. This High-Protein Matcha Latte checks all of the boxes and makes for a great way to start any morning!
DIRECTIONS
Mix 1 tsp of matcha with a small amount of warm water (1-2 ounces).
Mix one scoop of Epic Protein Mindful Matcha with 8 ounces of cold water.
Combine mixtures and pour over ice.
Add a small splash of frothed oat milk.
Enjoy!