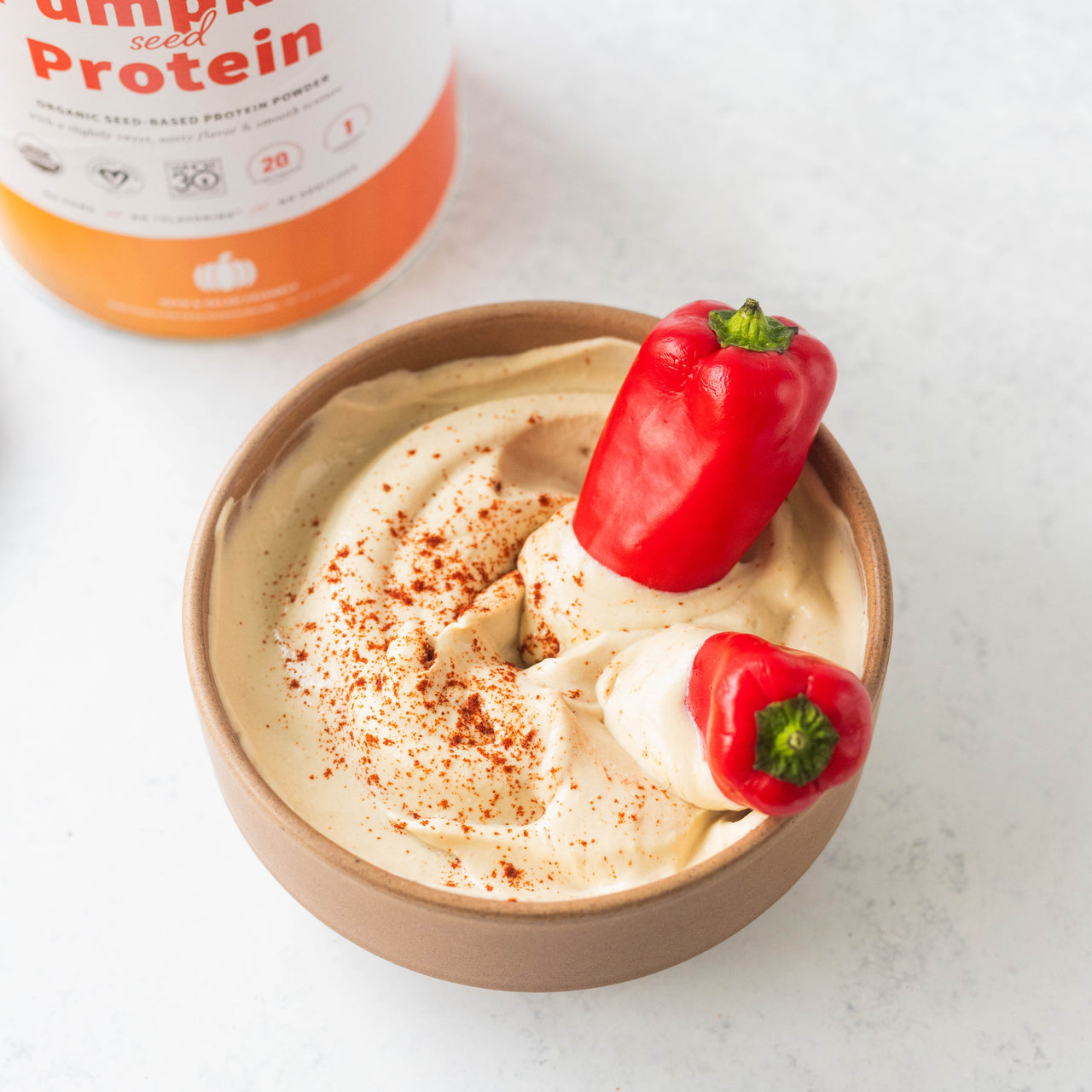 This High-Protein Hummus is packed with all of the nutrients (and no fillers like you'll find in store-bought kinds). It's great served alongside fresh veggies, pita, crackers and more!
1 can chickpeas
1 cup greek yogurt
Juice from 1 lemon
2 cloves garlic
6 tbsp tahini
1 tsp cumin
1 scoop Simple Pumpkin Seed Protein
Cold water and ice (as needed)
DIRECTIONS
Add all ingredients to a blender and blend until smooth.
Add small amounts of cold water/ice as needed.
Add finished hummus to dish.
Sprinkle with paprika and other toppings as desired.
Enjoy!