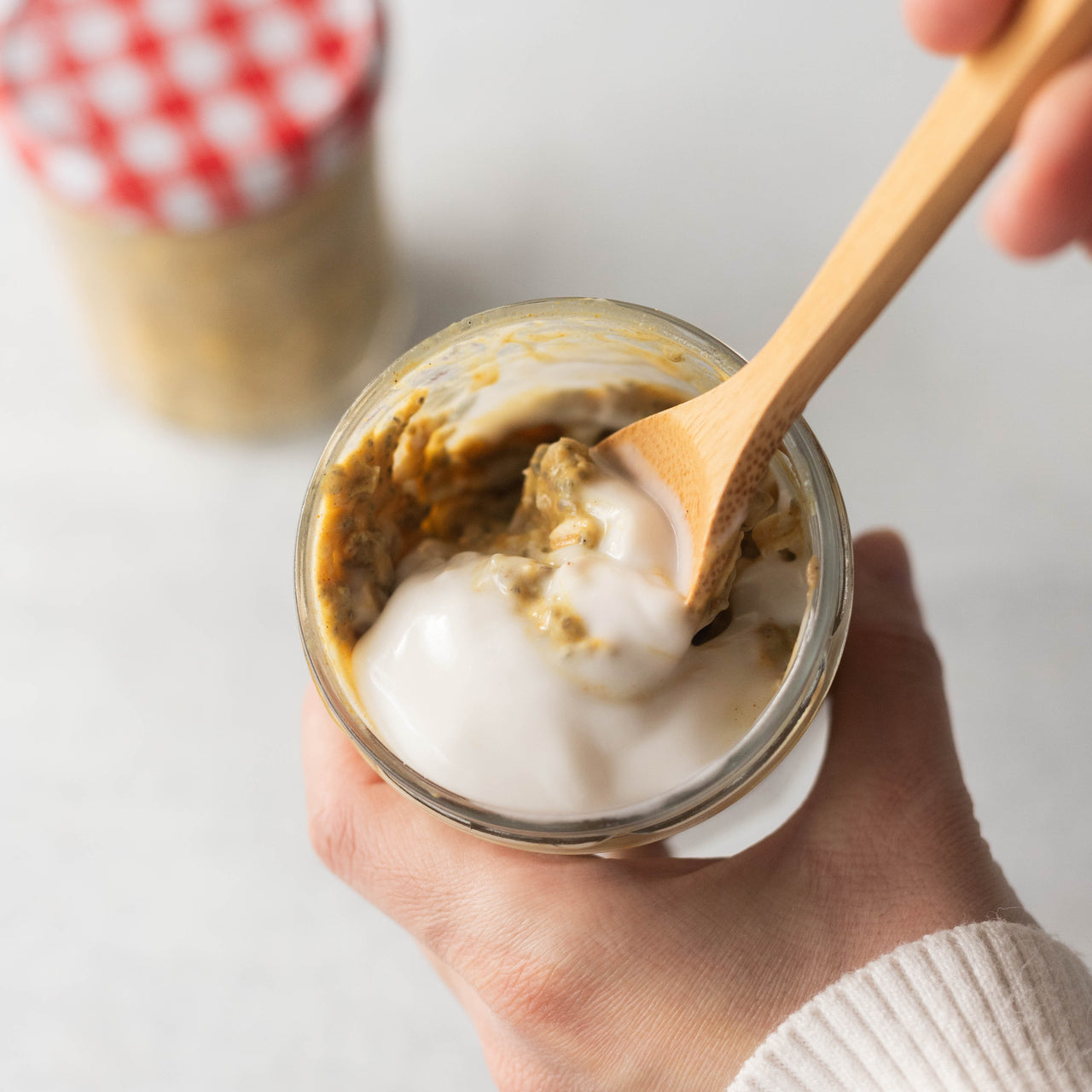 Golden Milk Overnight Oats
Combine the power of golden milk + oats + protein into a single recipe for a super filling and nutritious breakfast/snack. 
DIRECTIONS
Add ingredients to a small jar.
Stir well and refrigerate for at least 4 hours (ideally overnight).
Add a scoop of yogurt and any other desired toppings.
Enjoy!