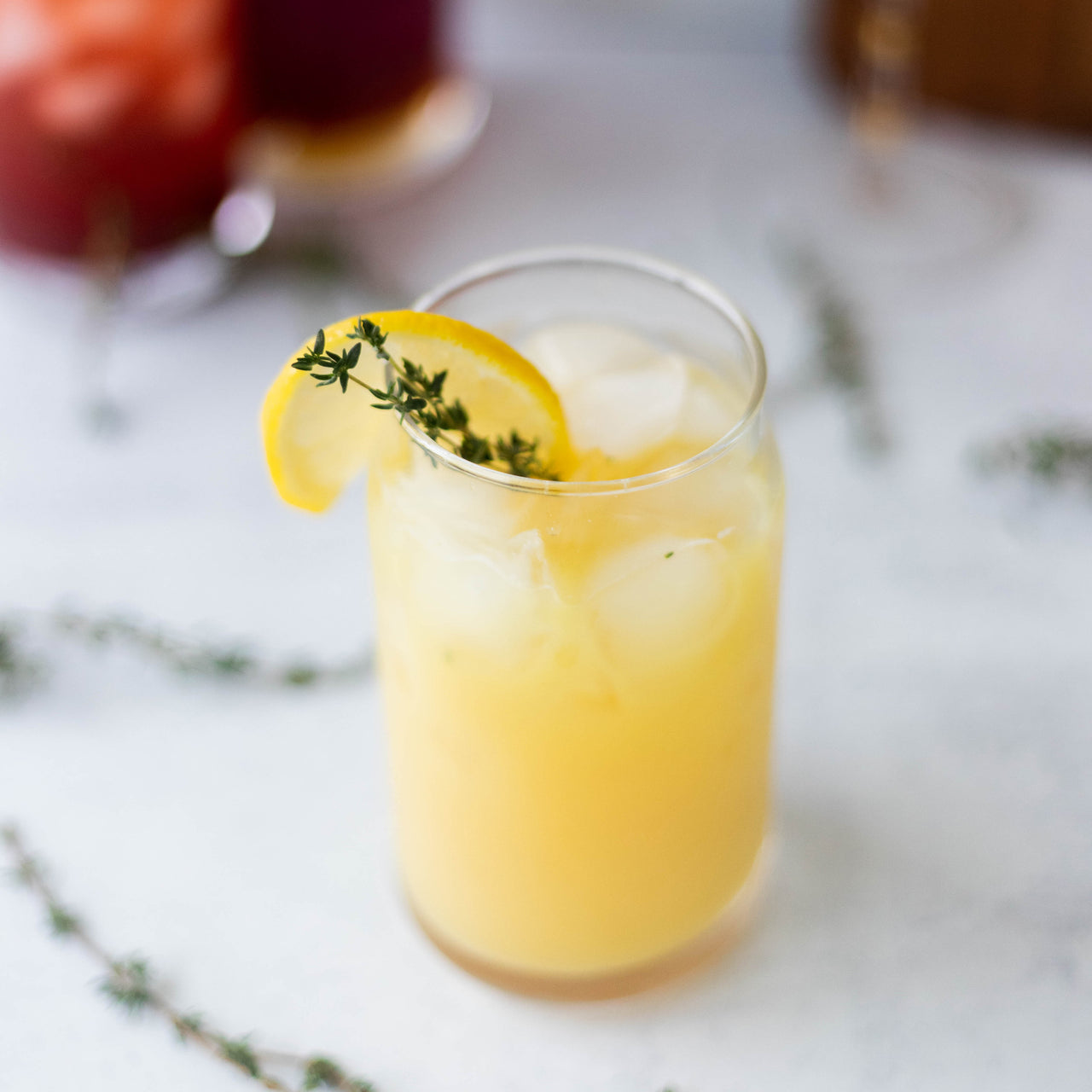 If cocktails aren't your thing, this Ginger Thyme Tonic is a great alternative. It's light, bright, refreshing and packed with superfoods and adaptogens. 
1 scoop Colorfuel Hydration
3 sprigs of thyme
1 1/2 oz fresh ginger juice
1 oz fresh lemon juice
1 can Lemon Spindrift
Fresh lemon wedges and thyme for garnishes (optional)
DIRECTIONS
In a shaker, add 1.5 oz fresh ginger juice, 1 oz fresh lemon juice, 1 scoop of Colorfuel Hydration and thyme sprigs.
Shake and pour mixture over ice.
Top with Lemon Spindrift.
Garnish as desired.
Enjoy!