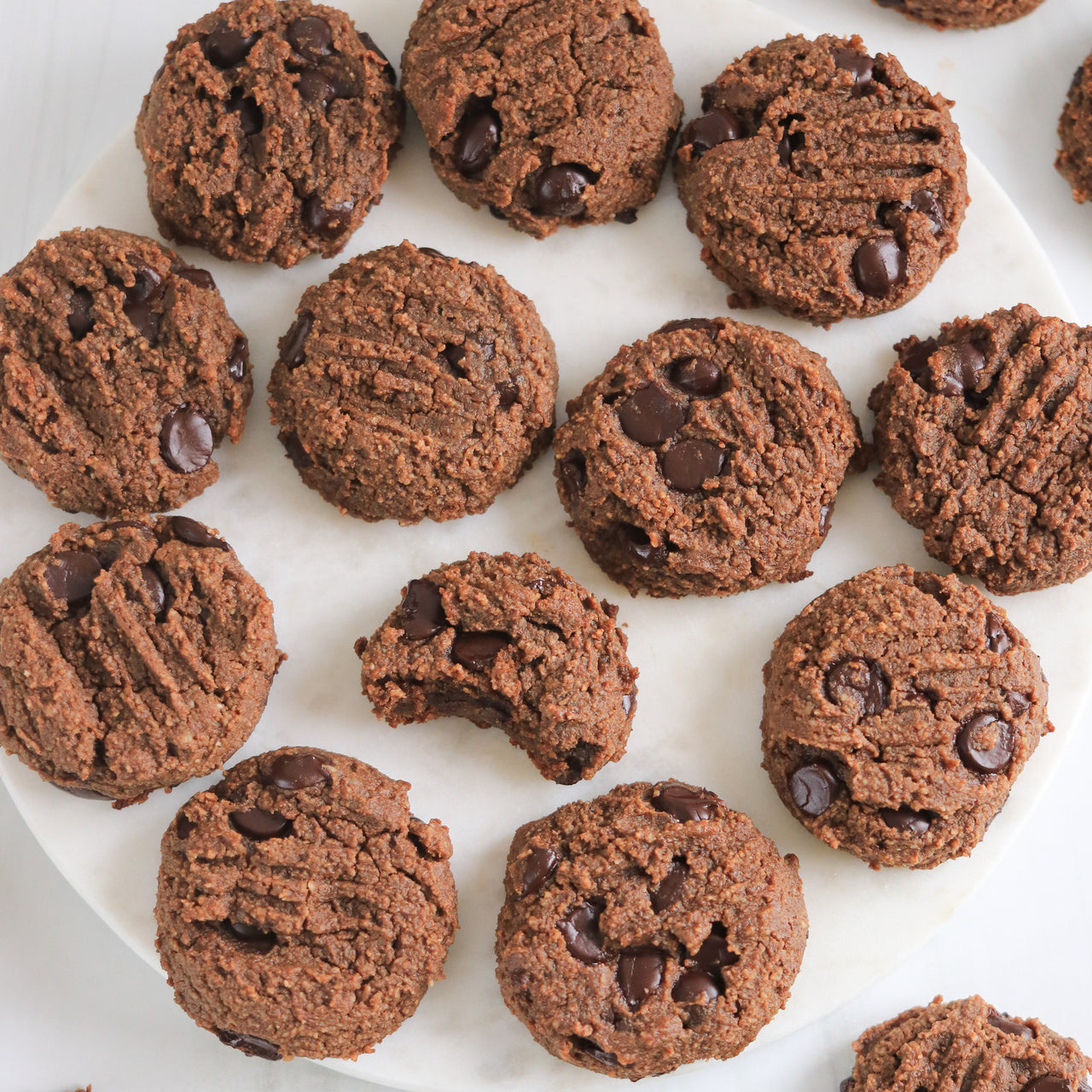 Double Chocolate Protein Cookies
Decadent AND heathy, these Double Chocolate Protein Cookies are loaded with nutrients and zero guilt. Go ahead, eat the whole batch!
1 cup almond flour
1/2 cup coconut sugar
1 tsp baking powder
3/4 cup almond milk
1/4 cup + 2 tbsp coconut oil, melted
3/4 cup chocolate chips
DIRECTIONS
Preheat oven to 350 degrees F.
In a mixing bowl, combine dry ingredients until smooth. 
Add in almond milk and coconut oil.
Fold in chocolate chips.
Line and lightly oil a baking sheet.
Form cookies of desired size.
Using a fork, carefully flatten the cookies.
Bake for ~15 minutes.
Remove from oven and let cool on wire rack.
Enjoy and store extras in the refrigerator.