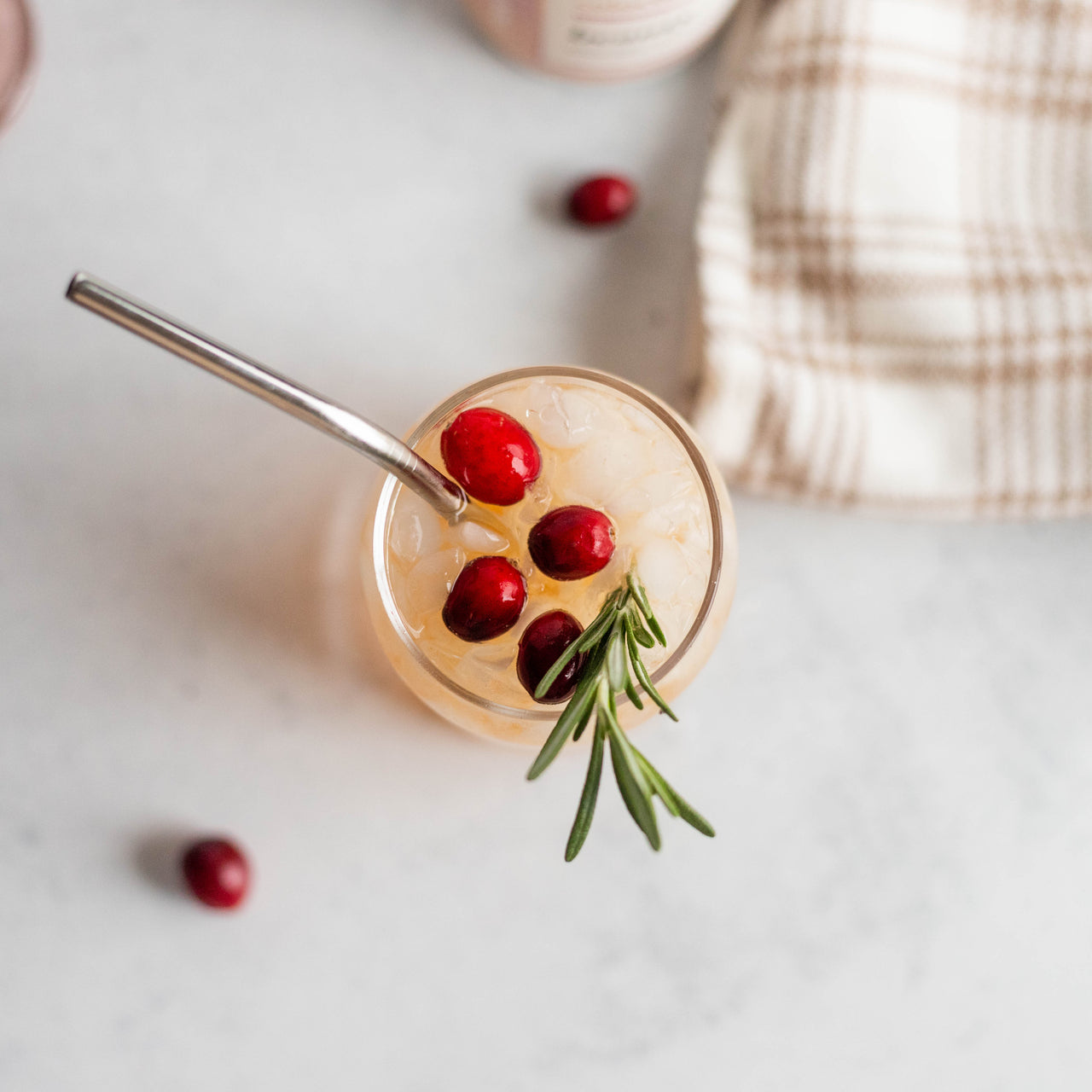 Get festive with this refreshingly tart and tasty Cranberry Mocktail. It's made with our Colorfuel Beauty blend, which means each sip is LOADED with superfoods. Cheers!
1 cup water
1 scoop Colorfuel Beauty
1/4 - 1/2 cup Sparkling water 
Crushed ice
Cranberries and rosemary to garnish
DIRECTIONS
Blend together Colorfuel Beauty and water, set aside.
Fill a glass with crushed ice.
Pour Colorfuel Beauty mixture on top.
Slowly top off with sparkling water.
Garnish with cranberries and rosemary.
Enjoy!