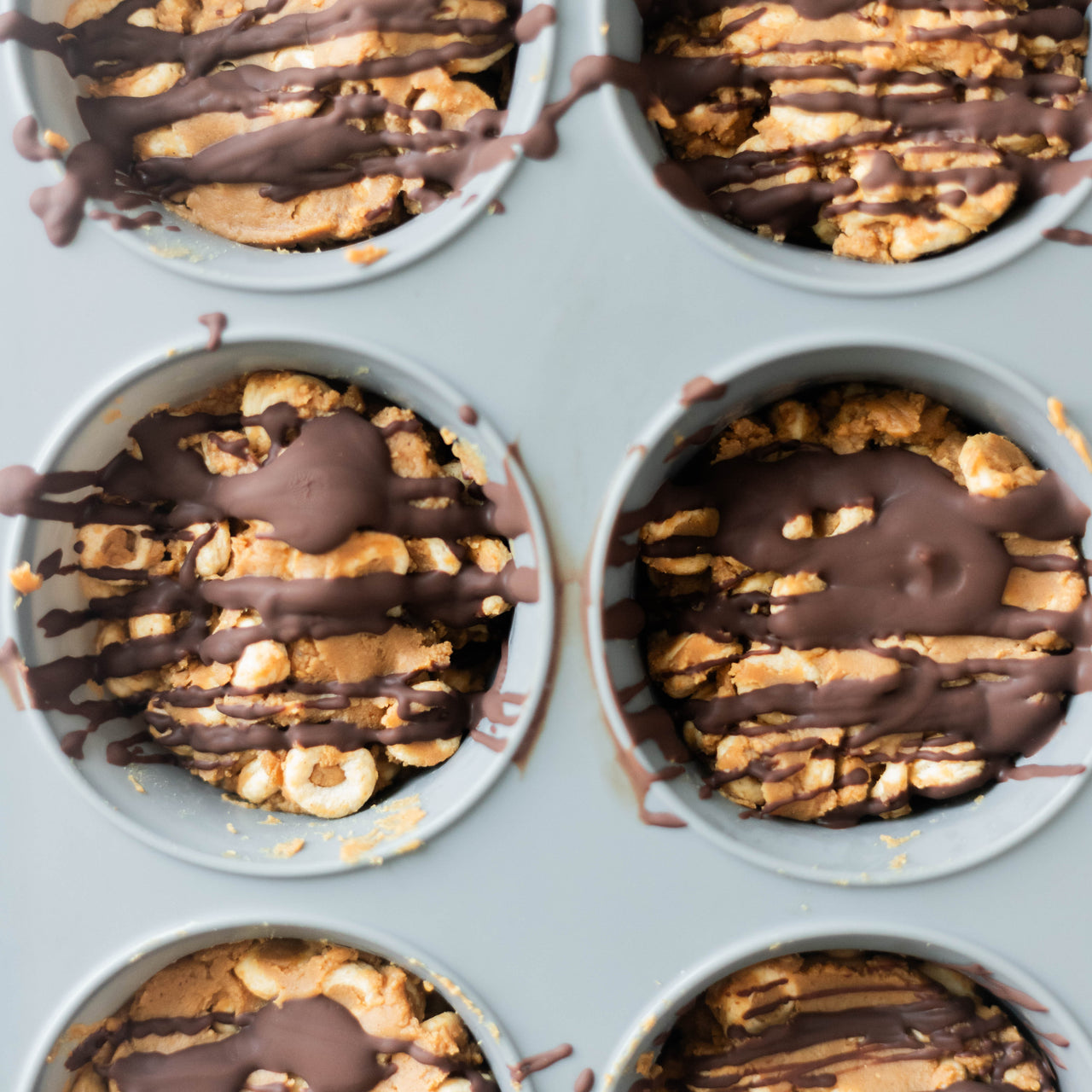 These Coffee Cereal Cups combine peanut butter, chocolate and coffee for the perfect start to any morning. They're easy to create and make a great on-the-go breakfast. 
DIRECTIONS
Mix peanut butter, maple syrup and Epic Protein in bowl.
Fold in cereal (if too difficult, combine over low heat).
Press mixture into silicone molds.
Drizzle melted chocolate on top.
Freeze for at least 15 minutes.
Enjoy!