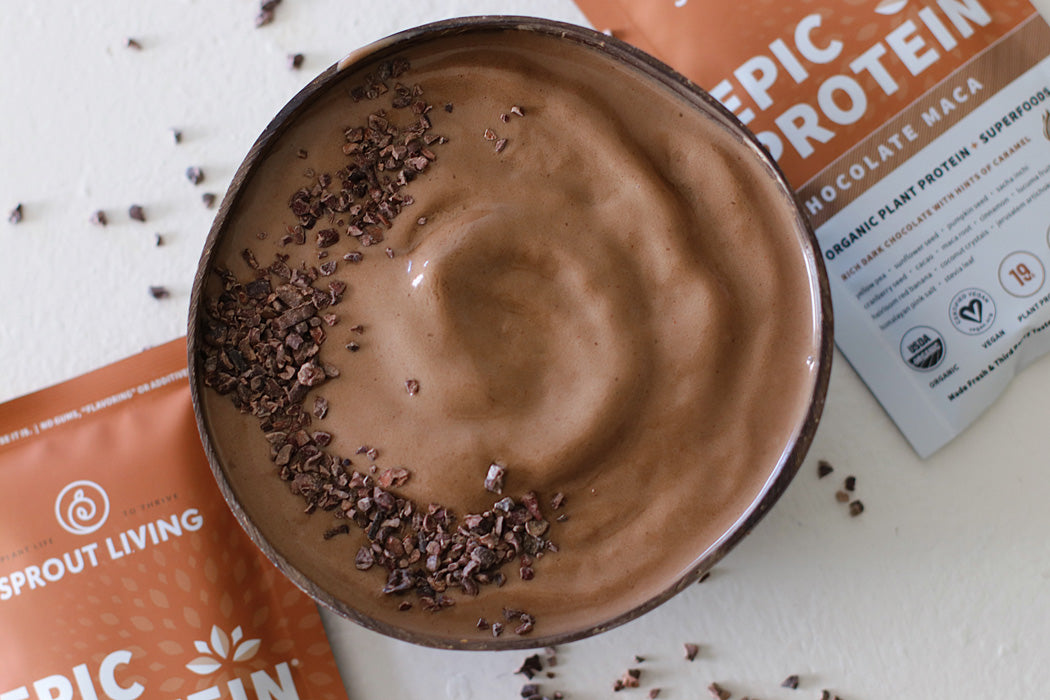 Chocolate Maca Peanut Butter Smoothie
This Chocolate Maca Peanut Butter Smoothie is s full of good-for-you ingredients but tastes totally decadent! Have it as a healthy and protein-rich breakfast, snack or dessert.
INGREDIENTS
1/4 cup frozen riced cauliflower
1 frozen banana
1 tbsp peanut butter
2 scoops of Epic Protein : Chocolate Maca
Handful of ice or nut milk ice cubes
1 Date (optional)
Nut milk to blend
DIRECTIONS
Add everything to your blender.
Blend until desired consistency, adding more liquid if necessary.
Pour into your favorite bowl or jar and top with more peanut butter and some cacao nibs.
---
ABOUT THE CHEF
This is a guest recipe from Danielle Bear (@cacaoforcoconuts_). Danielle is a food lover on a mission to fuel her body and mind through a healthy lifestyle. She's inspired by the beauty in everything, especially pretty food and hopes to create nourishing recipes that everyone can appreciate and enjoy.