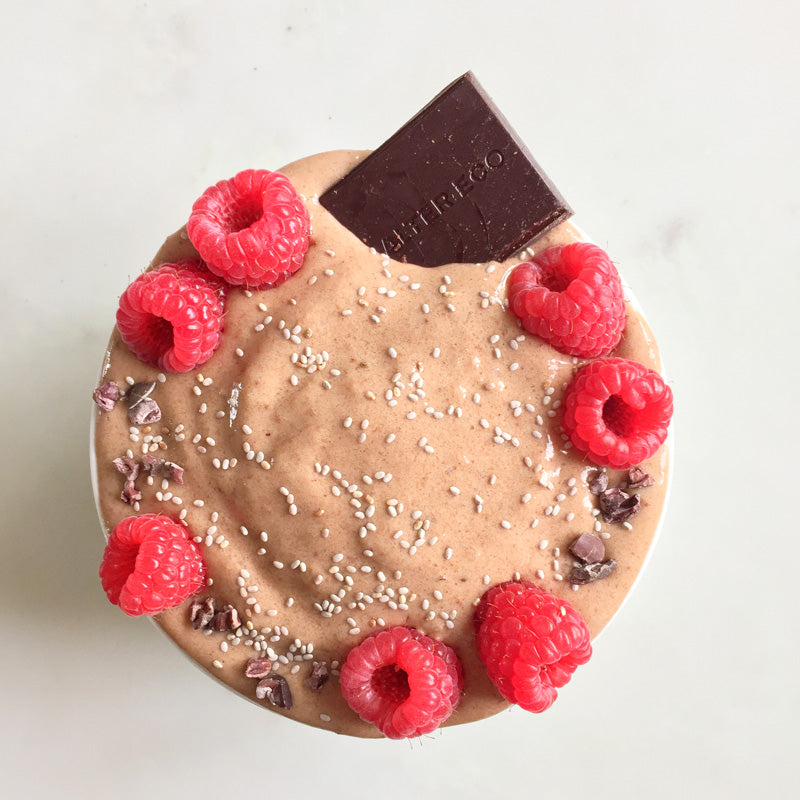 Chocolate Maca Cauliflower Smoothie
This Chocolate Maca Cauliflower Smoothie is a unique, thick and creamy combination of frozen banana, frozen riced cauliflower and almond butter with our
Epic Chocolate Maca
– the perfect complement to your workout or yoga session.
INGREDIENTS
1 frozen banana
1/3 cup frozen riced cauliflower
1 spoonful almond butter
1/2 cup almond milk
1 serving Epic Protein : Chocolate Maca
Toppings: Raspberries, chia seeds, cacao nibs and dark chocolate.
DIRECTIONS
Add all ingredients to blender and blend on high until a thoroughly smooth consistency.
Enjoy!
NOTES
---
ABOUT THE CHEF
This is a guest recipe from Kruti Shah, who curates a beautiful, healthy-inspired Instagram account that focuses on nutritious snacks, a balanced lifestyles and self-love. Follow her for more delicious recipes and gorgeous photos!