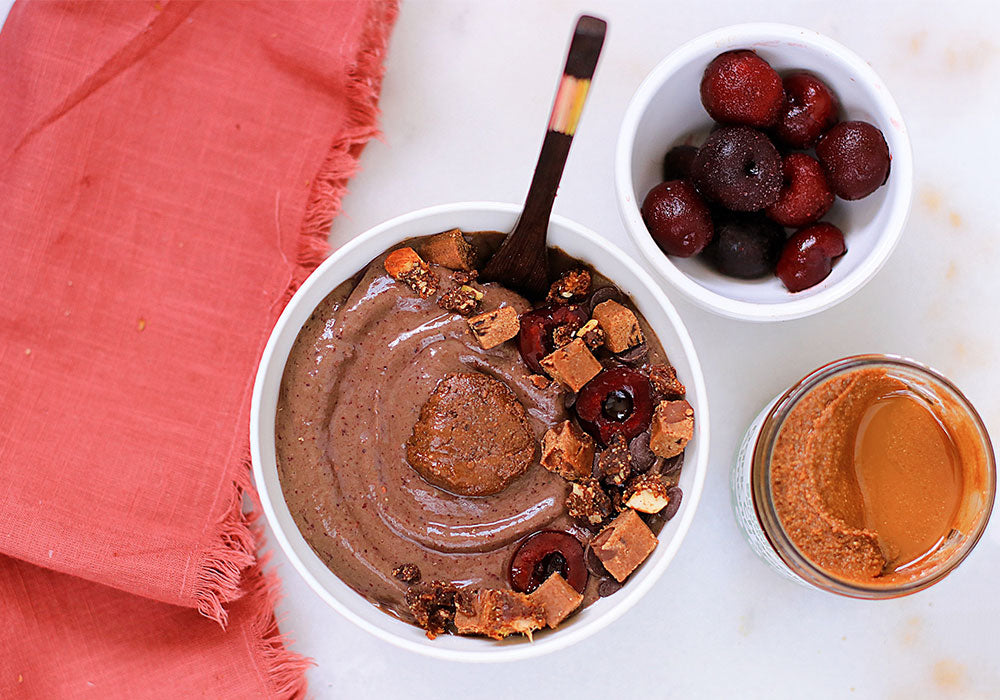 Chocolate Cherry Smoothie
This smoothie features a winning combination of chocolate and cherries - with hidden greens and a hefty protein boost, too!
INGREDIENTS
2/3 cup frozen steamed Japanese sweet potato
1 cup frozen mixed berries
1/2 cup frozen cherries
2/3 cup water or nut milk
Cinnamon
1/4 of an avocado
1 Tbsp yogurt (I used coconut)
1 scoop Epic Protein : Chocolate Maca
Kale
Shilijit (optional)
DIRECTIONS
Blend it up!
Top with cherries, chocolate and your favorite crunches!
Enjoy!
---
---
ABOUT THE CHEF
This is a guest recipe from Danielle Bear (@cacaoforcoconuts_). Danielle is a food lover on a mission to fuel her body and mind through a healthy lifestyle. She's inspired by the beauty in everything, especially pretty food and hopes to create nourishing recipes that everyone can appreciate and enjoy.