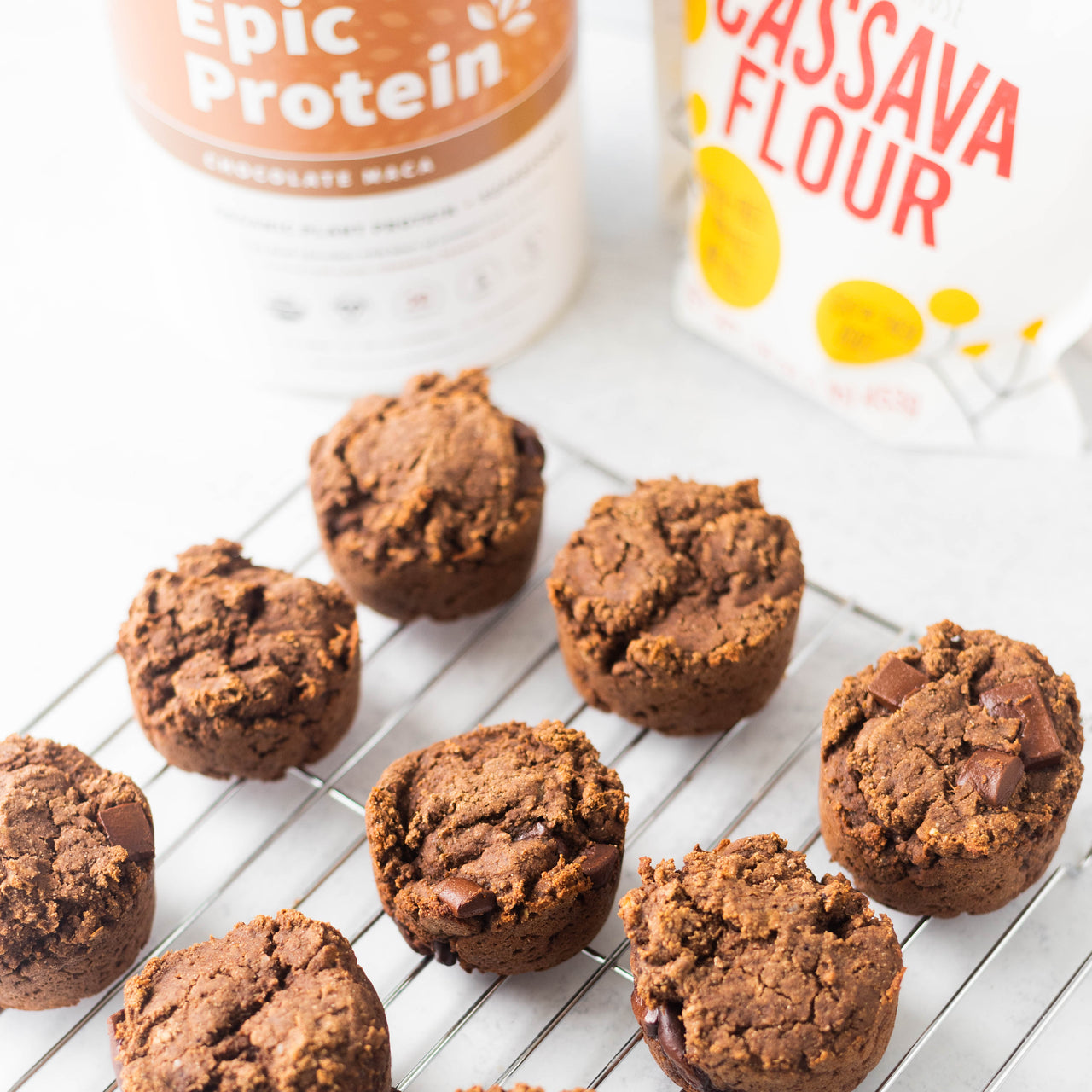 Chocolate Cassava Muffins
Calling all chocolate lovers! You'll want to have a batch of these decadent muffins on repeat from now until... well, forever. They're perfect for meal-prepping ahead of time so you always have an easy breakfast, post-workout snack or late-night treat on hand! 
1/2 cup Otto's Naturals Cassava Flour
1/4 cup ground flaxseed
Pinch of salt
1/3 cup vegan chocolate chips (optional)
3 mashed bananas
1/4 cup brewed coffee
1/2 cup plant-based mylk
1/4 cup maple syrup
DIRECTIONS
Preheat oven to 350 F.
In a large bowl combine bananas, coffee, mylk and maple syrup.
Sift in remaining dry ingredients.
Fold in chocolate chips.
Add spoonfuls of batter to silicone muffin tray.
Bake at 350 F for 25-30 minutes.
Left muffins cool before removing from tray.
Enjoy!