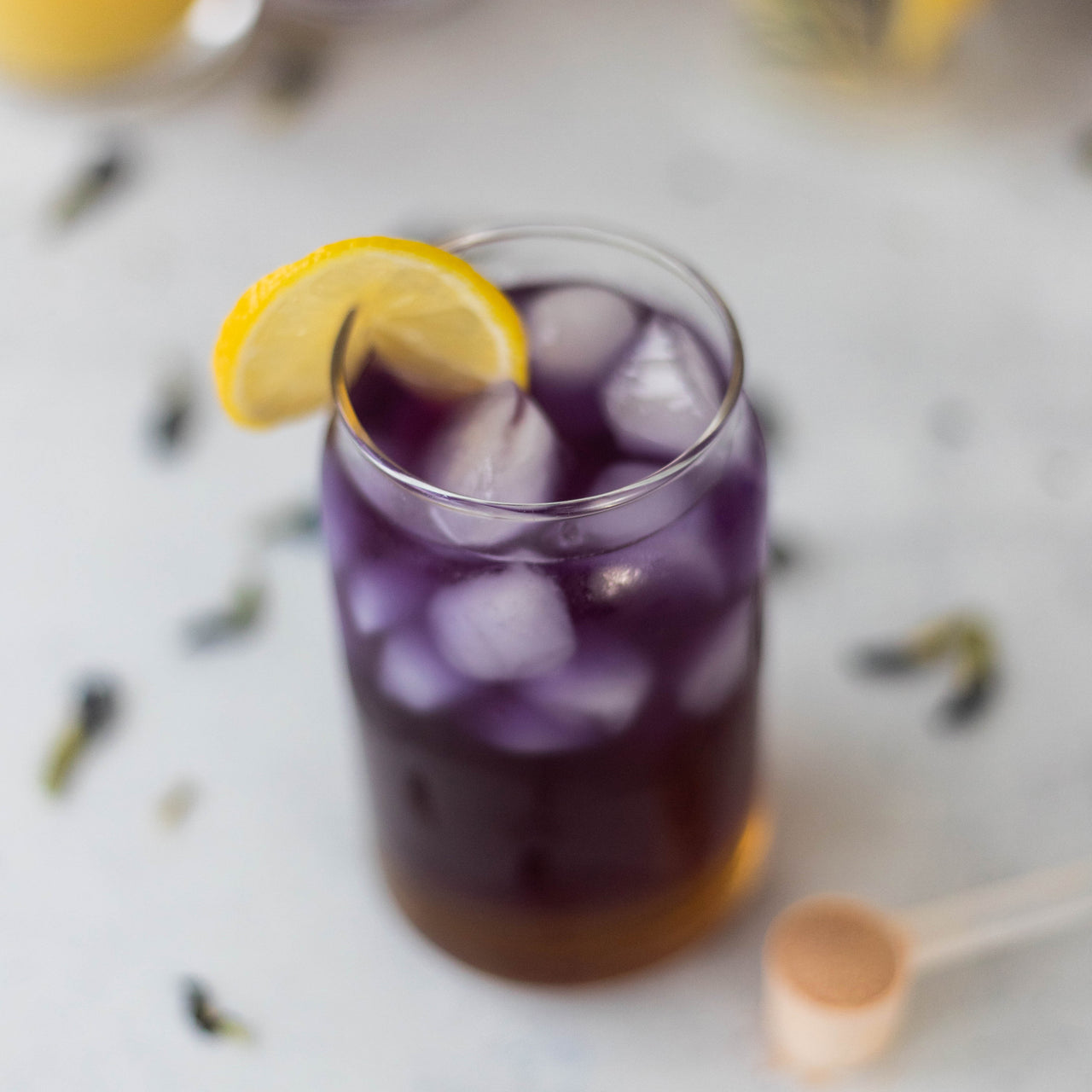 This gorgeous purple Butterfly Pea Tea Spritz is easy to make and will be sure to wow a crowd (or yourself). A scoop of our Colorfuel Beauty means that it's packed with complexion-loving superfoods. A vibrant drink for vibrant skin!
DIRECTIONS
In a mug, mix together 1 scoop of Colorfuel Beauty, 2 tbsp butterfly pea flowers and 6 oz hot water.
Stir and set aside to steep.
Light a rosemary sprig and shake away flame after a few quick seconds.
Place it on a heat resistant surface and cover it with the glass you plan to consume your spritz in.
After 5 minutes, discard the spring and fill the glass with ice.
Add 1 oz of agave.
Fill the glass halfway with Lemon Spindrift.
Remove the butterfly pea tea leaves and top off the glass.
Garnish as desired.
Enjoy!